Veterans Bypass Vet Orgs With Technology To Get Justice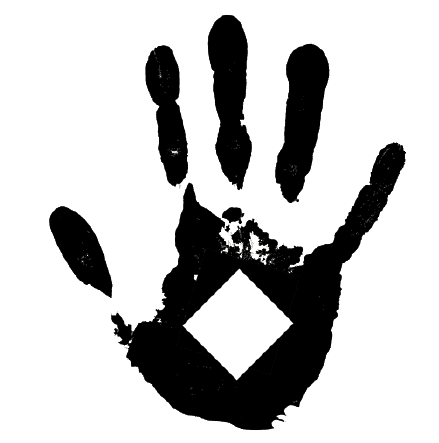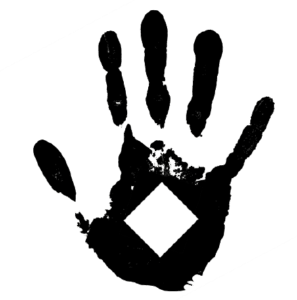 Press Release: PRWeb
Minneapolis, Minnesota: A new coalition of veterans has formed over recent years to seek justice in an unusual place – the Web. "Rather than relying on traditional resources like Veteran Service Organizations for advocacy, veterans are now turning to technology for help," according to DisabledVeterans.org founder Benjamin Krause.
Unifying these veterans is a common theme, a general dissatisfaction with the current state of the Department of Veterans Affairs (VA).
Benjamin pointed out, "These veterans have created Facebook groups and WordPress websites aimed at increasing awareness of veterans issues and veterans rights." Facebook groups like "Gulf War Veterans," "Disabled Veterans – Chapter 31 Voc Rehab," and others have unified thousands of veterans. Their creators also manage websites to broadcast their messages across the World Wide Web.
Ron Nesler is one such veteran who has been leading the charge. Ron has set up VAisLying.com and a corresponding Facebook group with the same name.
The backstory with Ron is that he is a Vietnam Veteran and stepfather to a child born with spina bifida. Ron first jumped into the news back in 2007. Vietnam Veterans of America (VVA) interviewed him about his battle with the Department of Veterans Affairs over benefits for his daughter, Honey Sue.
Honey Sue's story is a sad one. She is the child of a Vietnam Veteran exposed to Agent Orange. Due to her birth father's exposure to it, Honey Sue was born with spina bifida (Latin for "split spine). For over 40 years, she has lived through seriously limiting physical and mental disabilities due to the birth defect. Affording health care for Honey Sue was a burden for her parents, Ron and Sue Nesler.
Around the time of the VVA story above, Congressman Brad Ellsworth initiated a Congressional Hearing on the matter with the House Committee on Veterans Affairs. His goal was to pass legislation that would cover health care costs for children like Honey Sue.
The result of this hearing was the passage of H.R. 5729 Spina Bifida Health Care Program, which provided access to comprehensive health care that Honey Sue needed. The program obligated the VA to fund comprehensive health care to all qualified children with spina bifida.
In 2011, Congress held a second hearing due to problems with the VA not implementing the spina bifida program in the way Congress intended. Congressman Ellsworths' successor, Congressman Larry Bucshon, assumed advocacy of Honey Sue for her second hearing with the House Committee on Veterans Affairs.
Ron recently talked about the benefits they are supposed to receive from the VA following these hearings. "After Congress took action, in 2008, we thought, 'Now there's going to be justice.' But it never happened."
"Five years later and two Congressional Hearings, we are still fighting with the VA to get care for our daughter. If she could just get care, there would be justice."
On Monday, Honey Sue experienced heart attack like symptoms and was rushed to the hospital. "Had she been just getting the care we thought she was supposed to get back in 2008, maybe this would not have happened," Ron said.
Ron went on to say he does not intend to wait for a resolution through Congressional action this time. After two failed attempts through the House Committee on Veterans Affairs to resolve the problem, Ron has turned to technology.
"That's when Ron emailed me, and we have worked together ever since," said Benjamin of DisabledVeterans.org. "He asked me to help by using basic journalism tools for information requests to pull in data from the VA." By needling away at the VA institution in this way, Ron has been able to move his daughter's cause forward.
Now that Ron and Benjamin have joined forces, they have started to create an intricate web of social media and advocacy tools aimed at fixing the problem. "If you want a job done right, sometimes it's best to just do it yourself," Benjamin went on.
They now have established a network of websites and Facebook groups used to post comments and articles to sway public opinion. "We have over 200 different domains at our disposal, and using search engine optimization, we can get our point across. Our point is that we are not going away until justice is served," said Benjamin.
The most recent addition to their arsenal is an advocacy tool called Popvox. Popvox is a powerful online tool that allows engaged Americans to reach out to Congress via the Web. Both tech savvy and non-techy readers are able to send emails directly to their elected officials on Capitol Hill to inspire those officials to act.
Ron and Benjamin used it to set up an email campaign to Congress called, "Ensuring Needed Health Care For Veterans' Children With Spina Bifida." The campaign urges "Congress to demand the VA follow the law and provide complete care to Spina Bifida children."
In the end, both of these disabled veterans have committed to fighting for the rights of veterans and their family members across the country, one issue at a time.