Get Your VA Claims File: Know what VA Knows about You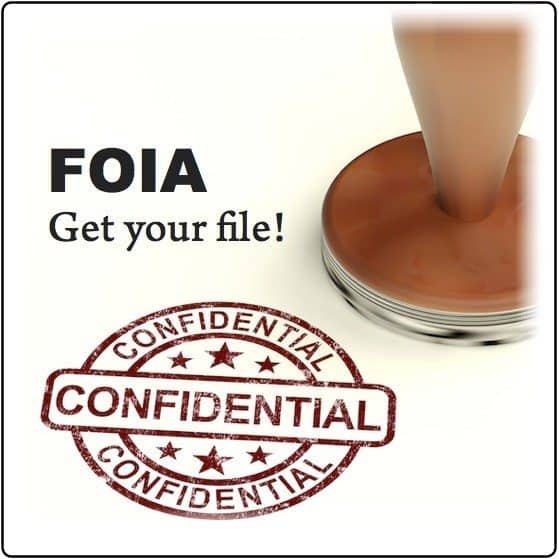 I remember my first FOIA / Privacy Act request for my VA claims file like it was yesterday. The wind was blowing through my hair; it was a warm and inviting summer breeze. "Stamp, thud," sounded the date stamp.
I walked away from the Regional Office with a date stamped copy of my first request and waiting. And waited. And waited.
When it showed up in my mailbox, I tore it open with the excitement of Christmas present. For lawyers representing veterans, the feeling is near mutual when they know VA likely made dramatic errors. Dramatic errors spell big bucks for all parties when VA is caught doing it.
In every claim, there is likely some form of a mistake, be it small or be it significant. In my claims file, the mistake was significant many of the times. I think in all I have filed claims and appeals at least seven times.
Each time I filed a Notice of Disagreement and each time I won a VA claim, I felt more empowered to dig deeper into the file for the missing kernel of fact buried in each opinion. Every time I found such a kernel, I won a few thousand dollars.
The more I did this, the more educated I became about my own VA claim and how veterans can fight for themselves to get a just reward for their efforts. Eventually, VA kicked up enough dirt and pissed me off enough to cause me to want to go to law school to fight back.
In the end, all I needed to know about law I learned from improper VA denials, and it is that process of fighting that got me to where I am today.
It was like the Johnny Cash song, A Boy Named Sue, except I was named Veteran.
The irony is not lost on me that VA paid for my education and in turn I intend to use that education to fight back against VA on behalf of any veteran they screw over.
For veterans, many of you feel powerless when it comes to your VA claim. You get the denial in the mail. Maybe you read it; maybe you don't. Either way, most veterans never request a copy of their claims file.
This is a huge mistake because you are literally throwing away money if VA was wrong. You will never know if they were wrong if you do not read the VA evaluator's opinion about your particular claim and condition.
So, for those of you who are saying, "Yeah, so how do I do that?" It is easy. I wrote up a template a few years ago that is here on the website.
There are actually two templates. You can pick whichever you like. Just input your information and mail it to the VA Regional Office certified mail with return receipt requested. Be sure to keep that receipt when you get it.
Go here to get the templates: FOIA VA claims file.
Until then, enjoy the video for A Boy Named Sue.