Getting Fired? VA Secretary Wilkie Demotes O'Rourke, Revokes Years Of Agency Delegations Impacting Terminations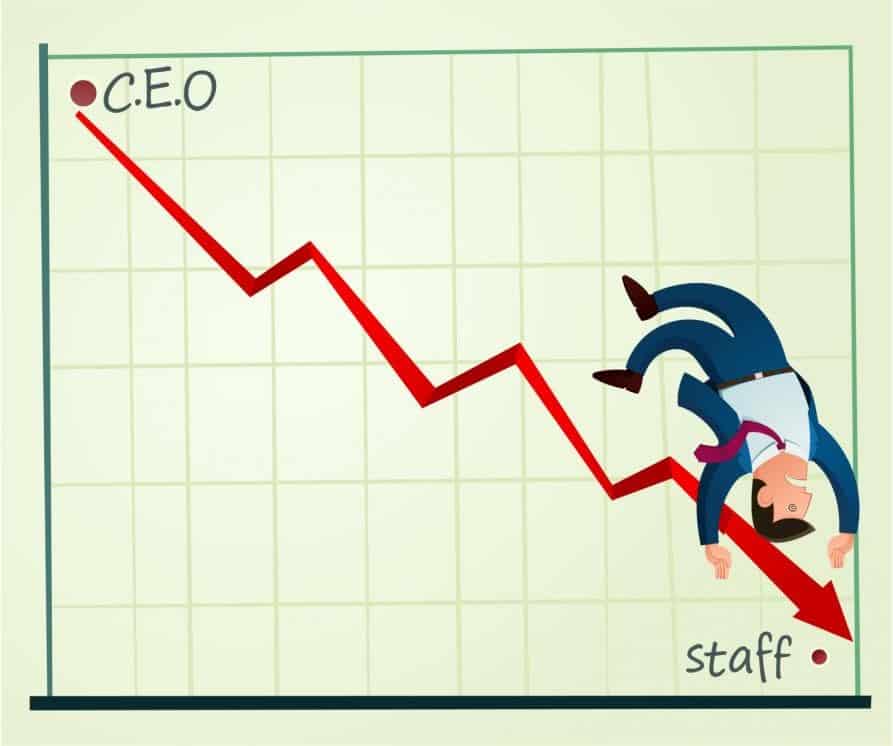 One of the first acts of the newly minted VA Secretary was to revoke almost ten years of delegations of authority performed by various Chief of Staff over the years just before demoting the former acting secretary.
The revocation memorandum with the subject line "Rescission of Delegations of Authority" was addressed to his under secretaries, assistant secretaries, and other key officials. It revoked authority previously delegated for seven purposes:
Delegation of Authority to Review and Sign an Agency Report to the Office of Special Counsel
Delegation of Authority to Make Determinations on "No Action" Recommendations Regarding Senior Executive Service and Title 38 Senior Executive Equivalent Employees
Delegation of Authority for Disciplinary Actions Relating to Intentional Discrimination and Retaliation
Delegation of Authority to Sign on Behalf of the Secretary
Delegation of Authority to Approve Personnel Actions
Delegation of Authority to Approve All Permanent Change of Station/Relocation Actions
Delegation of Authority for Rulemaking, Notices, and Significant Guidance Documents
Any employee being terminated under some authority derived from the revoked delegations needs to pay attention.
The author of Wilkie's memo cited the authorities of 38 USC § 512 and VA Directive 0000 Delegations of Authority.
Out With The Old, In With The New
While the revocation came out a week ago, today's agency announcement concerning leadership changes carries significant implications:
Pamela Powers will become VA Chief of Staff. Powers is a retired Air Force Colonel and previously served with Secretary Wilkie as the Chief of Staff for the Undersecretary of Defense for Personnel and Readiness;
Peter O'Rourke will become a Senior Advisor at VA. O'Rourke previously served as VA Chief of Staff, and most recently was Acting Secretary of Veterans Affairs.
Jacquelyn Hayes-Byrd will become Acting Assistant Secretary for Human Resources and Administration. She was previously VA Deputy Chief of Staff, and served most recently as Acting Chief of Staff at VA.
Chris Syrek will become VA Deputy Chief of Staff. Syrek was previously Executive Director of State and Local Government Relations, and served most recently as Acting Deputy Chief of Staff at VA
New COS Pamela Powers
Wilkie brought his own Chief of Staff (COS) over from DOD to VA. Prior to the personnel change announcement yesterday, the secretary saw to it that a substantial number of delegations going back almost 10 years were revoked. This is a sign that someone under the previous COS may have been covering up a great number of personnel actions likely including not firing bad actors delegated to previous underlings of past COS.
Remember Peter O'Rourke?
He was just pushed to the back of the bus. Rather than keeping O'Rourke at Chief of Staff or Deputy Secretary, Wilkie put O'Rourke back on the shelf of advisors.
This may be a sign that Wilkie was not onboard with some of O'Rourke's actions over the past two months including committing perjury and purging agency leadership.
RELATED: Agency Purge Shakes Up VA
Trump previously selected O'Rourke to serve as the COS just prior to Shulkin's termination after O'Rourke stood up the Office of (no) Accountability. He then led VA as the acting secretary, which was short lived.
O'Rourke is now back to simply advisor status at the agency among all the other advisors. Wilkie's move, at least to the public, appears to be a firm demotion from essentially CEO to, well, staff.
RELATED: Acting VA Secretary Referred To DOJ For Investigation
I guess the congressional referral to DOJ after O'Rourke made false statements to Congress had a definite career impact, at least that is how it looks from the outside. What do you think about the moves? Any insight into the agency's delegation revocation?
[documentcloud url="https://www.documentcloud.org/documents/4756502-VA-Memo-Rescission-of-Delegations.html" responsive=true]