Here We Go – Congress Demands Investigation Into Marvel Comics CEO Leadership Of VA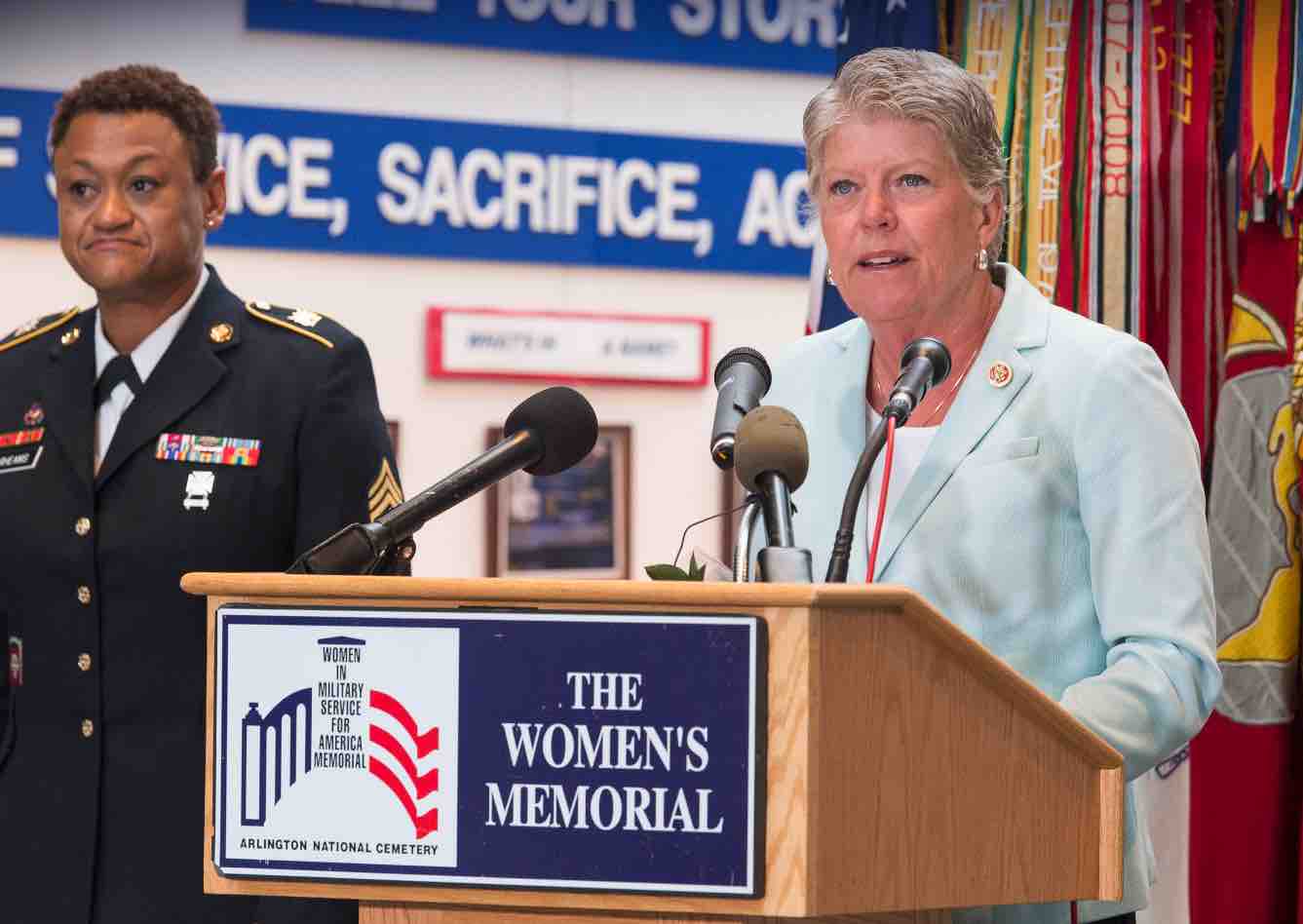 Democrats in the House Committee on Veterans Affairs are now demanding an investigation into improper influence by Trump Mar-a-Lago insiders including Marvel Comic CEO Ike Purlmutter and associates.
The report first surfaced this week from ProPublica and is being repeated by practically all major news organizations in the main stream media. Frankly, if President Trump cannot sort out VA without resorting to potentially unlawful crony involvement, he deserves the backlash he gets.
When it comes to basketball, you expect your star athletes to be able to make a layup during a break away. These are what we call a "gimme". President Trump, the star athlete for reforms praying VA would become pro-veteran, again, had a "gimme" in fixing VA. He had a massive mandate from voters who upended Hillary Clinton. He had both the House and Senate. Even the Supreme Court was more or less conservative.
Why resort to these backyard brawls using cronies or other seemingly corrupt practices when you have a lay-up? To screw up this opportunity, you have to either be totally dumb or so blind to common sense solutions that you cut off your nose to spite your face.
Idiotically, we have a perjury investigation facing Peter O'Rourke, the former Acting Secretary, Trump loyalist and Calibre vendor insider, for making false statements to Congress during hearing.
Do not lie to Congress. Duh?
RELATED: Democrats Demand DOJ Investigation Into O'Rourke Perjury
And now, we have reports that Ike from Marvel Comics is directing policy at an agency over which he knows next to nothing about resulting in yet another call for an investigation coming into the election cycle.
Do not kiss rings unless you know where that hand has been. Right?
RELATED: Is Mar-a-Lago Crowd Really Running VA Instead Of Trump?
These moves come on the back of House Republicans pushing for cuts to the GI Bill for veterans seeking to become pilots, again, during an election cycle, falsely asserting the GI Bill cuts are not controversial.
Who in their right mind would ever classify GI Bill cuts as noncontroversial?
RELATED: 'Noncontroversial' GI Bill Cuts Are Unethical
Normal every day folks know that if you want to put out a fire, you should not put it out with lighter fluid. That is what Smokey the Bear would advise against. But where there is smoke, there is fire, and nothing fires up a base more, Democrat or Republican, than blatant corruption and harm befalling veterans. The bigger the fire, the bigger the turn out of your opposition when you are in power.
If Republicans want to win this midterm, it stands to reason they should stop throwing kindling and lighter fluid on the fire. But instead, not to be outdone by idiocy, Republicans working under Trump are trying to put the fire out using jet fuel. Genius.
Lie to Congress. Ring kissing. Fire prevention with gasoline.
Is it just me, or does it seem like Republicans hired the writing staff from Dumb and Dumber to create their midterm strategy? Since when does Trump thumb his nose at lay-ups, anyway? He seems like a lay-up kind of guy, no?
Below is a copy of House Democrats' call for the VA OIG investigation call to arms, so to speak:
Letter From House Democrats
HOUSE VA SUBCOMMITTEE RANKING MEMBERS CALL FOR IG INVESTIGATION AND COMMITTEE HEARING ON REPORTS OF UNACCOUNTABLE INFLUENCE AT VA BY FRIENDS OF PRESIDENT TRUMP
August 10, 2018 | Press Releases
Washington, D.C. – Today, House Veterans' Affairs Health Subcommittee Ranking Member Julia Brownley (D-CA) and Oversight and Investigations Subcommittee Ranking Member Annie Kuster (D-NH) requested that the VA Inspector General investigate recent reports of undue influence by unaccountable outside individuals on the operations of the U.S. Department of Veterans Affairs. Brownley and Kuster also called for the House Veterans' Affairs Committee to hold a hearing on whether these "advisors" to President Trump have violated any laws.
These requests follow a recent report from ProPublica that personal friends of President Trump — who have no official role within the VA, whose qualifications to advise on veterans' policy are unclear, and who may have undisclosed conflicts of interest — are issuing directives to VA staff and otherwise exerting influence over VA operations without any accountability. In May, Brownley and Kuster called for an investigation into earlier reports of interference at the VA by personal friends of the President and now are asking for the scope of that inquiry to be expanded.
"Taxpayers want to know that their tax dollars are going to high-quality care for our nation's heroes, not to line the pockets or egos of President Trump's billionaire boys club," said Brownley. "Sadly, these reports are just one more example of this administration's inability to operate in an open and transparent manner, threatening the very bedrock of our democracy at the expense of those who made great sacrifice to protect our country."
"I am deeply disturbed by reports that friends of President Trump, who are not government officials and have no military experience, are having significant influence over the Department of Veterans Affairs," said Kuster. "Our brave men and women in uniform have sacrificed so much to protect the freedoms we cherish, and they deserve to have people who are knowledgeable and committed to their best interests fighting for them every day. I urge Secretary Wilkie to do what is right and seek counsel from people who have expertise and appreciation of veterans' needs, instead of yielding to wealthy outsiders who should have no say in VA policies that impact millions of people."
The full text of the letters and PDF copies are available below.
—
The Honorable Michael J. Missal
Inspector General
U.S. Department of Veterans Affairs
810 Vermont Avenue NW
Washington, DC 20420
Dear Inspector General Missal:
On May 2, 2018, we led a letter requesting your office investigate attempts by outside, non-governmental individuals to influence the Department of Veterans Affairs (VA) transition to a commercial, off-the-shelf electronic health record system. Unfortunately, a ProPublica article published August 7, 2018,[1] suggests that the attempts by unofficial advisors to influence the activities of the VA extends far beyond undermining the largest Information Technology modernization program undertaken by the VA in decades.
ProPublica reported that over the last year and a half, a group of three individuals, all members of the President's private resort of Mar-A-Lago, daily talked with VA officials and reviewed "all manner of policy and personnel decisions."[2] Mr. Ike Perlmutter, Chairman and Chief Executive Officer of Marvel Entertainment, LLC, Dr. Bruce Moskowitz, an Internal Medicine specialist, and Mr. Marc Sherman, an attorney without healthcare industry experience, have reportedly instructed VA to begin new programs and have apparently and egregiously demanded fealty by VA employees by travelling to Mar-a-Lago to "kiss [their] ring"[3]using taxpayer funded travel. Not only are these individuals making policy decisions without nomination by the President or Senate confirmation, they have reportedly made personnel decisions that adversely affected the careers of numerous VA employees who felt their counsel was contrary to the delivery of quality care to our nation's veterans.
The instances uncovered by ProPublica's investigative team require immediate attention. Together with previous concerns regarding undue influence over the multibillion-dollar EHR modernization effort, we respectfully request that the Inspector General investigate any and all VA officials that removed, demoted, or otherwise levied adverse action against any VA employee or official due to the counsel, advise, influence, or instruction of Mr. Perlmutter, Dr. Moskowitz, Mr. Sherman, and any other individuals unofficially advising the President, the Secretary, or other officials on VA matters.
Additionally, we request that the Inspector General seek an accurate accounting of alleged personnel actions by reviewing the emails, memoranda, meeting minutes, issue briefs, and any other material of VA officials like then-Acting Secretary Peter O'Rourke and other recent political appointees that may have related to the alleged personnel actions. Ensuring VA officials are not improperly using authorities and offices, such as the Office of Accountability and Whistleblower Protection, or violating equal employment opportunity rights is crucial for a well-functioning VA.
Veterans deserve and demand a transparent and accountable VA, yet these actions do nothing to satisfy those needs. Rather, this episode sows further distrust in the institutions designed to serve the needs of those who "borne the battle." Veterans, Congress, taxpayers, and all Americans deserve answers.
Thank you for your consideration of this request.
Sincerely,
[1] Isaac Arnsdorf, "The Shadow Rulers of the VA," ProPublica, August 7, 2018, https://www.propublica.org/article/ike-perlmutter-bruce-moskowitz-marc-sherman-shadow-rulers-of-the-va (accessed August 9, 2018).
[2] Ibid.
[3] Ibid.
—
The Honorable Phil Roe
Chairman
Committee on Veterans' Affairs
United States House of Representatives
335 Cannon House Office Building
Washington, DC 20515
Dear Chairman Roe:
We write today to share our serious concerns about recent reports of undue influence by unaccountable outside individuals on the operations of the U.S. Department of Veterans Affairs (VA). As Members of this Committee dedicated to effective oversight of the VA and full transparency of taxpayer resources, we have been extremely alarmed by reports of inappropriate interference into the actions of the VA by personal friends of the President, whose qualifications and conflicts of interest are completely unknown.
On August 7, 2018, ProPublica reported that over the last year and a half a group of three individuals, all members of the President's private resort, "spoke with VA officials daily" and reviewed "all manner of policy and personnel decisions."[1] These conversations were private and hidden from Congressional oversight, these individuals have not disclosed any potential conflicts of interest, and their actions are not subject to the ethics guidelines that are essential to the strength of our democracy. Most concerning of all is the potential that these conversations and undue influence were used to financially benefit those involved, at taxpayer expense, or that their lack of qualifications and undue influence harmed the delivery of quality care to our nation's veterans.
As such, we respectfully request a full committee oversight hearing into whether these non-governmental and unaccountable individuals have improperly attempted to impact the work of the VA. We believe the House Veterans' Affairs Committee would benefit from testimony from the individuals named in the recent reports, as well as federal employees named in these reports who continue to work at the VA, especially former Acting Secretary Peter O'Rourke.
Thank you for your consideration of this request.