Unrepentant VA Still Blames Problems On Politics (i.e. Republicans)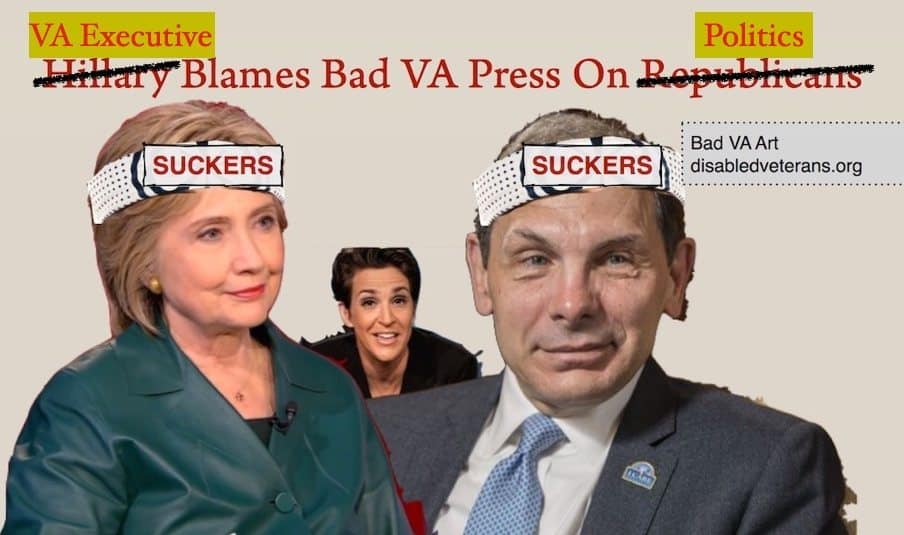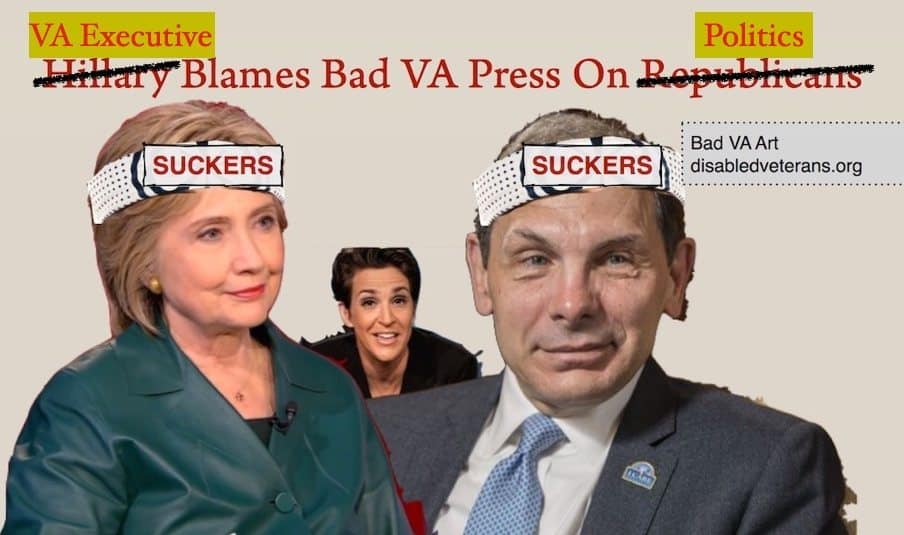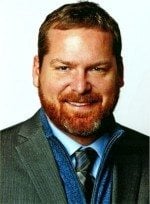 Republicans and negative press are apparently still to blame for VA's continued negative reputation… and not the ongoing wait-list or other scandals that continue to fester that go unresolved for years.
One insider said Dr. Richard Stone, Deputy Principal Under Secretary for Health, openly complained at a VA conference this week about the negative press surrounding the wait list scandal and claimed it was all a product of political games.
DR. STONE RIFFS ON POLITICAL MOTIVATION (I.E. REPUBLICANS)
According to one attendee's notes posted to a VA Google list-serve leaked to me, he whined about the negative press and claimed it was "politically motivated". The notes read:
"[Stone] emphasized how operations at the VA changed after the Phoenix VAMC waitlist scandal broke in the news in August 2014. He said the media ran with that story; instead of describing the Phoenix waitlist incident as a scandal involving a few unethical VA employees, they presented it is another indication of widespread problems in the entire VA system. He noted that the VA has received constant negative coverage since that incident, even though the concerns attributed to the VA are problems endemic to the entire US healthcare system. He reported that the VA outperforms the private sector on numerous measures, but such accomplishments are never reported by the media, He said there are many who suggest that the constant maligning of the VA is politically-motivated, and he recommended that we check out articles recently published in Washington Monthly so that we can make up our own minds.

"He emphasized, again, that the environment at the VAMC changed after August 2014. Access has become major object of scrutiny. He said despite many successes–good quality of care, involvement in breakthrough research, and even the fact that more than 80% of Veterans say they are satisfied with the timeliness of services at the VA–none of these matter unless we fix access."
Dr. Stone cited the below articles as proof of his argument:
Geez, have you ever heard the one that VA health care is higher quality than non-VA health care?
RELATED: Hillary Says Negative VA Press Fault Of Republicans, Wait-List Contrived Problem
VA public relations professionals constantly pump VA executives with this nonsense – The obvious goal of which is to convince the American taxpayer that all is well within VA. That worked for years until 2014. It took the enormity of the wait-list scandal and news reports of blatant disregard for ethics and the law to finally open the eyes of the public to the atrocities being committed within VA walls nationwide.
Now, these same VA executives whine seemingly nonstop about how they lack credibility all the while pointing the finger at Republican politics or crazy veterans unhappy with being defrauded.
Boo-hoo Dr. Stone.
His argument sure sounds a lot like that of Hillary Clinton and the AFGE Union over the past year, doesn't it?
VA PROBLEMS ARE VAST REPUBLICAN CONSPIRACY
His rhetoric mirrored that of Hilary Clinton in her interview with Rachel Maddow where the politician claimed the wait list scandal and negative press was a fiction of the political system. Clinton went on to insinuate the problems were much-ado-about-nothing.
This week, VA is holding its regular Compensation & Pension conference where VA leadership and other stakeholders commiserate about changes to the benefits system.
One insider leaked me notes posted to a Google listserve that gave some disappointing insight into how unrepentant VA truly is. Instead of owning the result of their fraudulent scheme, they blame politicians for benefiting on the negative news.
Of course, in this election cycle, any such claim is generally directed at the Republican Party, which has been more outspoken about problems within the agency over these past eight years.
And why not? Borrowing from Maddow, the deficits within VA are perfect fodder for an election win and the Democratic Party has totally failed to rein in this behemoth and its AFGE Union.
But will Republicans change VA for the benefit of veterans or their government contractor friends?