How In The World Can Veterans Get VA Dental Care?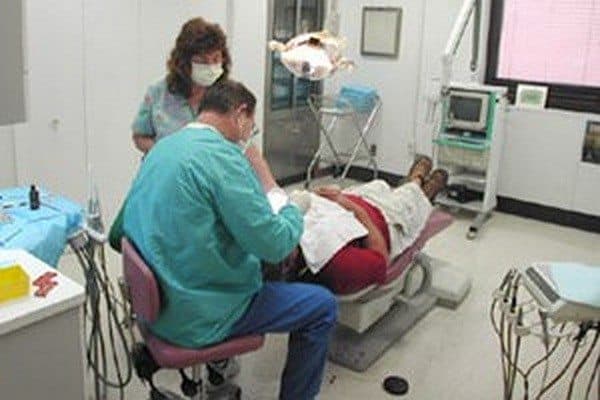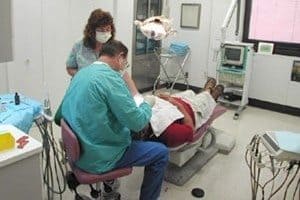 A veteran commented on Dental Care the other day. Veterans in general have struggled to access this care.
Here is why. The regulations on dental care are different in every regional office regarding approval. An operator explained to me that the reason is because dental staffing varies from in every VHA. Since the staffing varies, VHA in the Central Office refuses to provide an across the board qualification list.
This means that veterans who qualify for dental in the Portland VHA may not qualify for dental in the Minneapolis VHA. I know this because I personally had to figure out that mystery after moving to Minneapolis two years ago.
It took me a couple hours on the phone to figure it out because the language on my disability rating from 10 years prior was not worded in the way the Minneapolis VHA needed for a quick approval. I eventually got it sorted out, but thousands of veterans are not as lucky.
I wanted to grab some information from the VHA that may help some of you find answers to this problem. Information is on myHealthVet. There is a PDF on the webpage titled, "Learn If You Are Eligible For VA Dental Care." Check this out for input.
Tomorrow, I'll post a Facebook chain on the subject. In the mean time, here is an email from veteran about his experience. Please comment below it if you have any input that might help veterans who need dental health care.
Email from Veteran on Dental Care:
"I get dental benefits since I have a combined rating of 100%, but I have observed that the dental care is unfair in regard to these two issues:
1) Dental Implants. Only veterans that live within the "catchment" of one of the main hospitals (that normally go to that facility for everything else) get a chance to get tooth implants while others are pushed aside (their clinic or hospital are told not even to refer veterans to them because of a waiting list with hundreds of people on it).
Examples: The Durham, NC VA does implants, but discourages referrals from other VA hospitals in NC or Virginia to send people to them. The New York City Harborside VA Hospital does implants, but surrounding VA hospitals in NJ and Conn and other VA facilities in NY State are discouraged from sending candidates to them. The VA hospital in Columbia, SC turns veterans that don't normal go there away. And so on in every part of the country. This is very unfair and lopsided of course, but that's how it is, and has been this way without any explanations to anyone – the veterans or the facilities – without any improvements. We are only told there is not enough money to hire the doctors that can do implants.
2) Hygienists. At the largest VA hospitals, there are only two of them handling an expanding patient load that gets larger by the week. We are only told there is no money to hire enough hygienists to meet these needs. If you need periodontics maintenance every 3 months as per prescribed and recommended by your dentist there, forget it. You're not going to get it – you're lucky to get scheduled every six or nine months maybe/perhaps/good luck.
The inner workings of the VA dental care services, their allocated money and what they are doing with it are never found anywhere on any website. All the staff, dentists and assistants are completely frustrated with this.
I would like to know who we all should contact to shine a light on this matter and expose this lackluster to everyone. I myself phoned Wash., DC and spoke to a person in the VA health care subcommittee, and they told me they are fully aware of this issue with the dental services. The directors of all the hospitals are fully aware of this issue and frustrated on what to do. So if you know, I'd like to hear."
Sadly, I am not sure what to do. I know Congressman Jeff Miller has talked about it during some hearings. He was told that the VA has no ability to provide the care in a timely way right now. I believe that was in 2008.
I think the only advice I could lend is this; when it comes to dental care, do not count on it regardless of how disabled you are. Perhaps seek out dental insurance in the meantime.