Will OIG Bust J Thomas Burch Jr, A Special Forces Phony?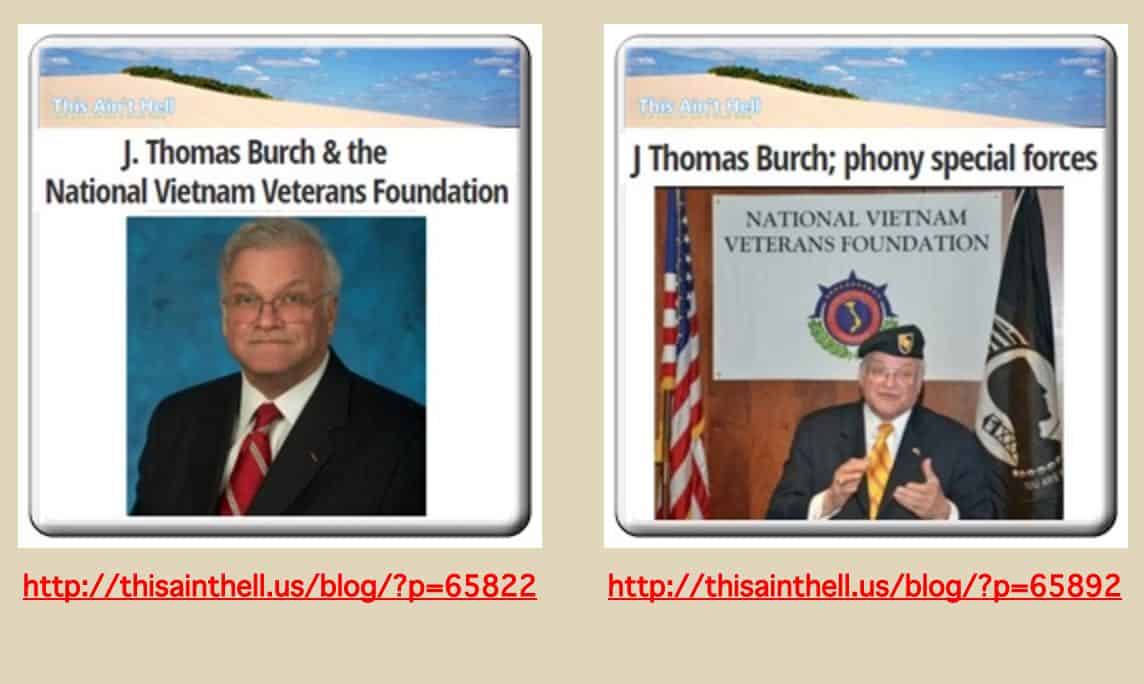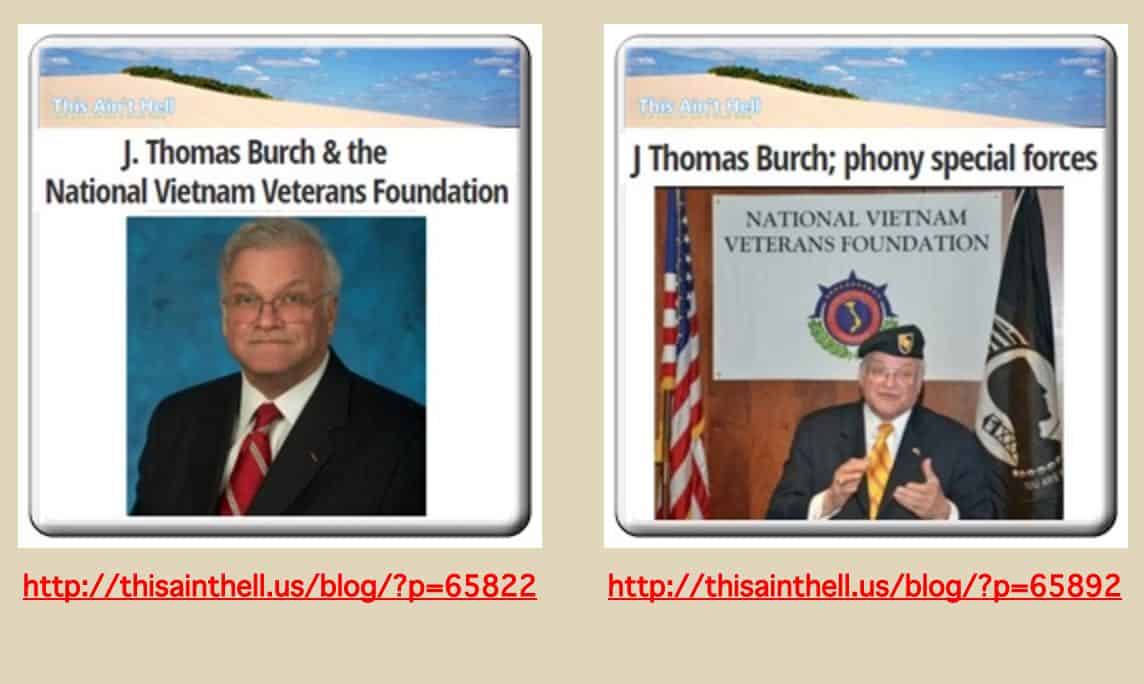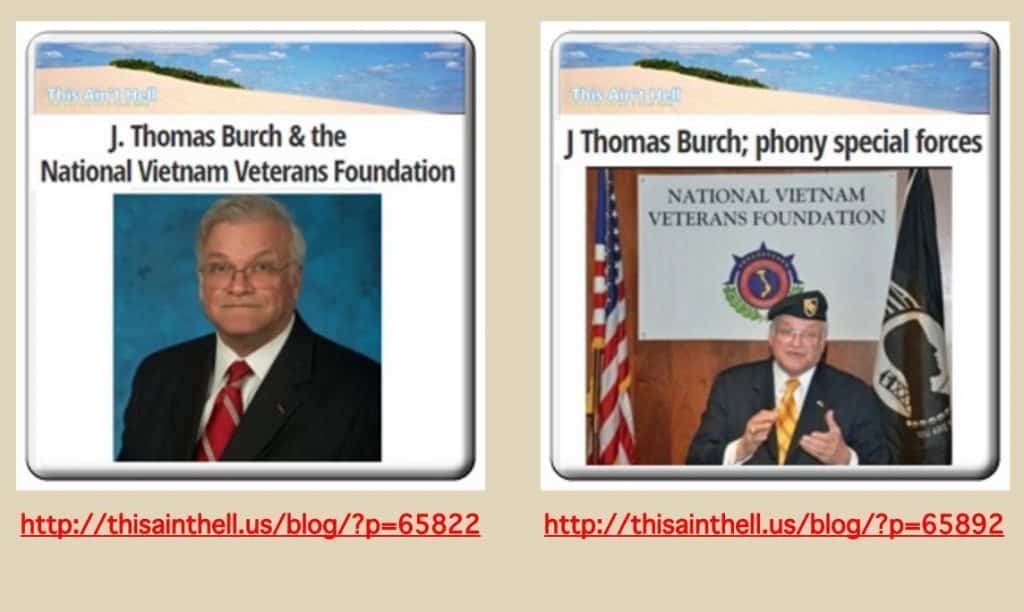 An investigation by Military Phonies into the Special Forces service of J Thomas Burch Jr revealed he was not a Green Beret in Vietnam; he was merely in the unit working as a JAG attorney.
On the website of the National Vietnam Veterans Foundation, president J Thomas Burch Jr claims to be a Green Beret. For decades, he has been seen wearing his green beret for award ceremonies and other events. But he was not an operator and was not an actual Green Beret, at least in the way people normally think.
RELATED: High-Ranking VA Attorney Runs 'Worst' Veterans Charity
Instead, Military Phonies uncovered that the fundraiser and high-ranking VA attorney likely misled the public about his military service history claiming he was a Green Beret despite no official military records showing he was a fully trained Green Beret working in that capacity. He then used that misrepresentation to raise money for his low rated foundation.
Maybe he was the Green Beret of papercuts working as a JAG attorney in Vietnam?
J THOMAS BURCH JR A MILITARY PHONY
According to a document from the executive director of Special Forces Association, Burch was:
"eligible for an Associate membership. For some reason, the folks in charge here gave him a general and later Decade membership. It is going to get ugly for this guy."
Military Phones found that Burch was a JAG officer when he was serving within an Army's Special Forces unit. I guess this would make him support staff. Burch's only advanced military training, related to Special Forces, was jump school, but that certainly does not make him an operator of the Green Berets worthy of wearing that cover.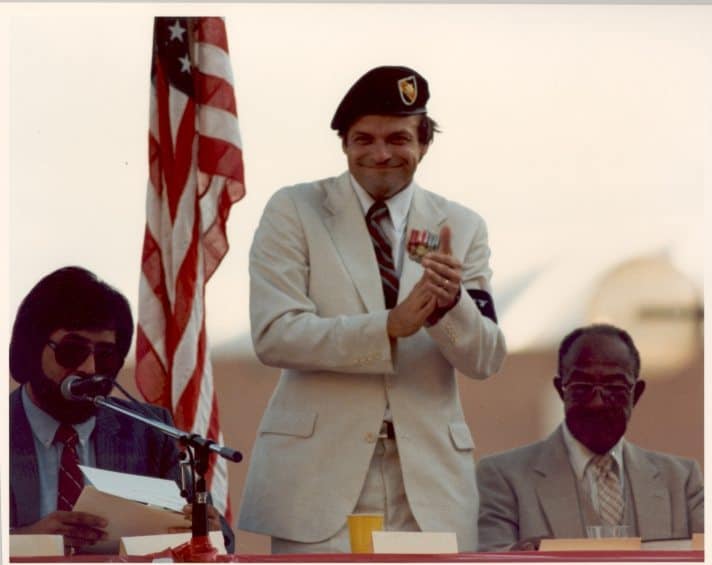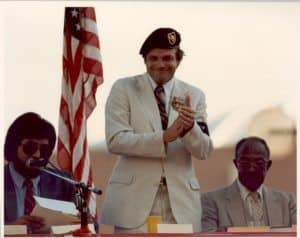 Does that make Burch a Green Beret? Did he earn the right to wear this beret around for the next 40 years at fundraisers?
These revelations mean J Thomas Burch Jr was no more "Special Forces" than VA Secretary Robert McDonald. Both were linked with "Special Forces" and received some a small amount of training, but neither earned the right to call themselves "Special Forces."
RELATED: VA Secretary Admits He Lied About Special Forces Service
About the Green Beret claim, Military Phonies concluded, "J Thomas Burch Jr's military claims are not supported by his official military records."
MY 'SPECIAL FORCES' BACKGROUND
Personally, I served in the Special Forces, too.
I was a radio mechanic who worked on aircraft. But, you will not see me walking around with a USAF Combat Control beret or Pararescue beret because I did not earn it. Those individuals are known as "operators." I was a mechanic.
Now, I did receive the marksman ribbon, but that would not make me a Sniper no more than participating in jump school makes Burch a Green Beret.
This seems simple right? I still very proudly tell people that I served in the Special Forces, but I will not lie and tell people I was a Green Beret.
I still very proudly tell people that I served in the Special Forces, but I will not lie and tell people I was a Green Beret or Combat Controller or some other kind of operator.
That would be silly and I have nothing to compensate for to justify deceiving people. Yeah, I am sure people would think I am even cooler if I was an operator like a Seal, but I do not need to bolster my reputation by lying.
OTHER J THOMAS BURCH JR INVESTIGATIONS
This is not the first time Burch was called out in the media this month.
A CNN investigation revealed Burch runs one of the worst rated veterans foundations called the National Vietnam Veterans Foundation (NVVF). The news agency found this ironic since Burch is also a VA employee.
Only $122,000 of the $8.5 million in funds raised for the organization went directly to veterans, which is a slap in the face and misuse of sentiment for veterans.
My investigation into Burch last week revealed that he is also a high-ranking VA attorney within the Office of General Counsel (OGC). Burch is in charge of OGC's Freedom of Information Act program. He is also the VA Deputy Director of Homeland Security & Operations.
I also uncovered that NVVF uses robo-callers and professional solicitors at companies with shady histories that included prosecutions for fraudulent practices in the majority of states.
The foundation also raises funds under various other organization names it uses as trade names.
NATIONAL VIETNAM VETERANS FOUNDATION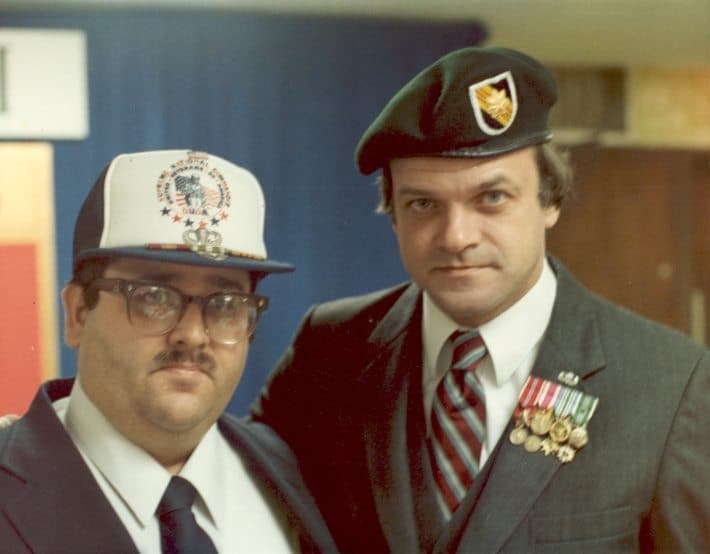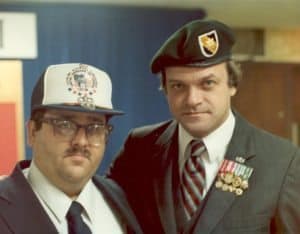 With the news from Military Phonies, one cannot help but wonder how a high-ranking VA attorney was allowed to also run a foundation that solicits funds from veterans? Did Burch use his access to veteran data for his own financial gain?
VA OIG is supposedly investigating this VA attorney.
I just had one of my severely disabled veteran clients tell me Burch's foundation just called him to raise funds. He said the caller seemed suspicious.
When will VA shut this operation down?
Source: https://militaryphony.com/2016/05/21/j-thomas-burch-jr-president-of-the-worst-charity-for-vietnam-vets-blog-of-shame/comment-page-1/