VA Joins Forces With AI Firm Run By 'Hall Of Shame' Former NASCAR Owner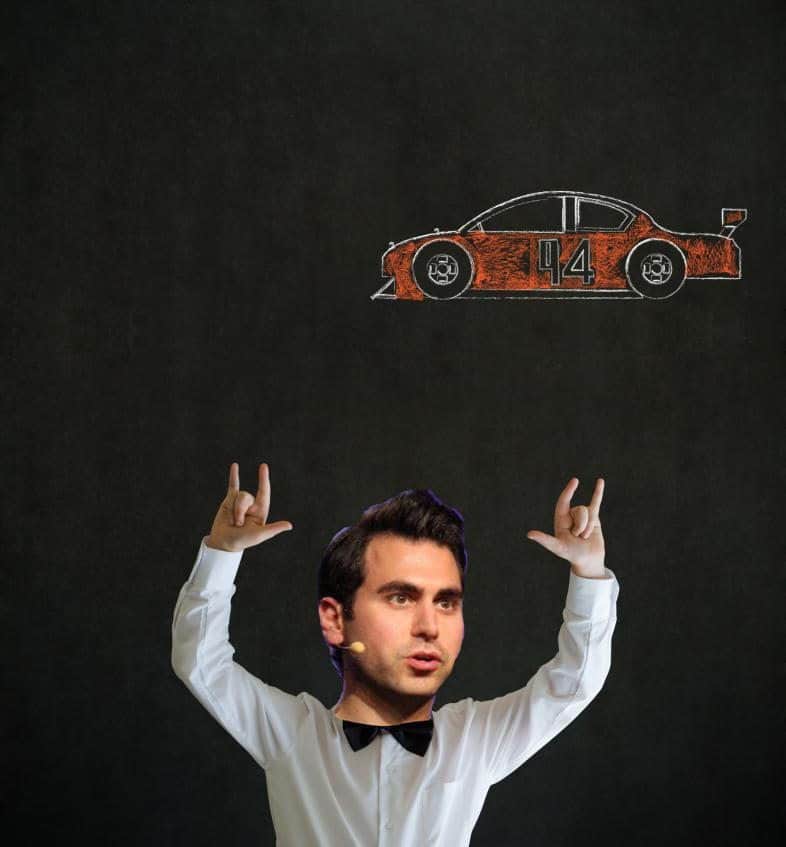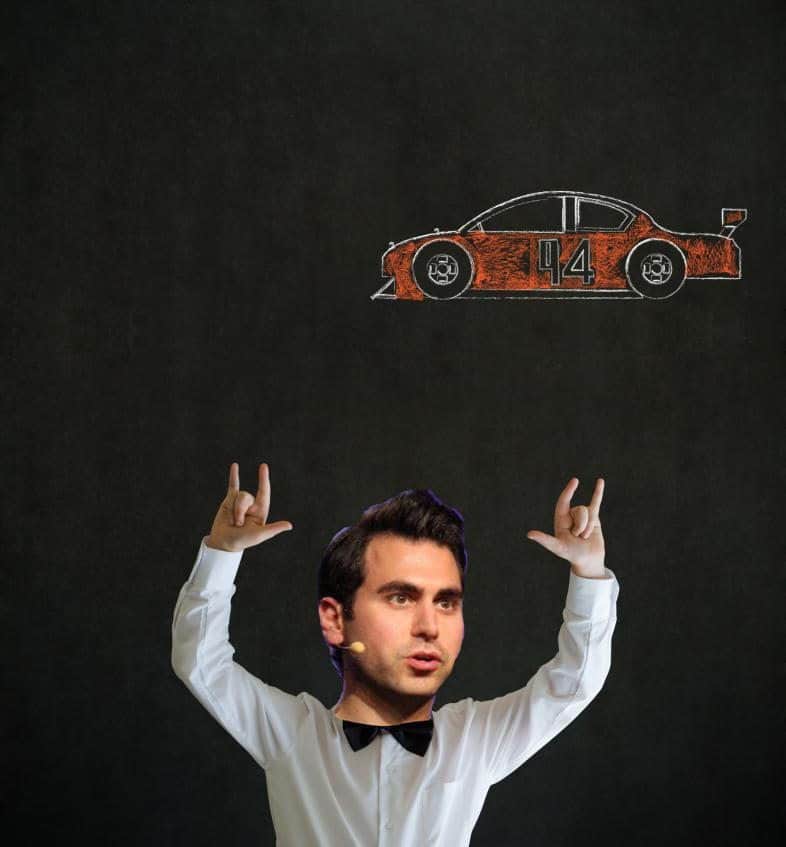 VA recently joined forces with a young firm to help diagnose and treat veterans using artificial intelligence (AI) that is run by a "Hall Of Shame" former NASCAR owner.
Flow Health, an artificial intelligence company, just signed a five-year deal with VA to analyze its 30 petabytes of longitudinal clinical data to improve personal care plans.
CEO Alex Meshkin said, "Our mission is to advance healthcare by applying the latest artificial intelligence techniques to improve the detection, diagnosis, treatment and management of diseases."
Before founding Flow Health, and numerous other companies before it with unverifiable histories, Meshkin ran the Toyota NASCAR team.
That team had great success at first, but numerous lawsuits revealed questionable management practices leading to fraud allegations against the then young owner of the team.
I will get more into this below.
Now, based on VA's deal, Meshkin's company will strip out personal information and then aggregate the data into the cloud for analysis. That analysis will be used to diagnose and recommend treatments for veterans care plans, a process previously administered by doctors.
Like nurses and pharmacists, these new AI systems will also serve to erode the role of doctors in everyday healthcare for sick veterans.
RELATED: Doctor AI will see you now: US military vets will be diagnosed by deep-learning bots
The effort is the next step into genome studies at VA but separate from the Million Veteran Project. Earlier this year, VA announced a separate deal to partner with IBM Watson to analyze data for cancer research using AI.
RELATED: VA Taps IBM Watson To Give AI Fix For Its Healthcare Records
But all may not be as it seems for this company.
A quick dig into the background of Flow Health revealed some possible skeletons in the closet of its founder, Alex Meshkin, that VA should assess.
Meshkin went from being a supposed whiz kid day trader to an infamous Toyota NASCAR team lead to now running a genomics company that will handle your data.
According to Bloomberg, at least in 2005, Meshkin was best suited at promoting himself while refusing to provide any clear references to support his accolades. Now, even his company Flow Health contains little information on him.
Yet, VA plans to trust your electronic health records with this daytrader, whiz kid, NASCAR failure turned AI designer? What is going on here?
@realDonaldTrump - Why is 'Hall Of Shame' former NASCAR owner accessing my VA health records? #cv4a
Quotes From Flow Health On Deal
Our first stop into this query should be to see what Flow Health says about itself and the deal they struck with VA. Flow Health's Chief Medical Officer provided some feedback.
"Developing artificial intelligence which can automatically identify the best diagnostic and treatment pathways will assist clinicians in delivering precision medicine to every veteran," said Robert Rowley, MD in a statement. Dr. Rowly, Chief Medical Officer at Flow Health, continued, "To build artificial intelligence you need huge amounts of data to feed deep learning models. This is why this partnership between the VA and Flow Health is a watershed moment for deep learning in healthcare."
According to an excerpt of an interview by GCN of CEO Alex Meshkin:
"Imagine having artificial intelligence that is clinically validated that can help individualize medical decision-making," Flow Health CEO Alex Meshkin said. The technology can facilitate more personalized care planning by using all of the data resources that the VA has, he said. It can look at past events, "learning from that continuously to help make doctors better doctors."
"What's really unique about the VA dataset versus a lot of other private-sector health systems is that they've seen these veterans before being diagnosed with, say, lung cancer, so we're able to find those patterns and early symptoms," he said. "I think that's going to be one of the really powerful aspects of our data analytics work here."
The graph will make possible what humans can't, he added. "It's something that would be impossible to expect a doctor to digest all the history of every patient who's ever been seen," Meshkin said. "It's basically the understanding of the aggregate relationships."
Once the graph is made, it will be available to VA workers via an application programming interfaces integrated into their workflow. "The idea is that tight integration back to the [electronic medical records] so they don't have to start using another interface, which is always very challenging," Meshkin said.
This is what we know presently about the deal according to what Flow Health says.
Flow Health Website
My usual second step in investigating any company is to review its about page.
The Flow Health website is full of blog posts but light on detailed content about the company with no "about" page – – at least not one that is labeled as such as of the day of this publication.
That seems strange, especially for a company selected to review medical records of all veterans. You would think the outward profile would be well polished.
I did a little more digging into the company but could find very little about it or its corporate structure other than Meshkin and Dr. Rowley run it. Flow Health used to be called GroupMD but changed the name around 2014 to Flow Health.
Alex Meshkin Background
GroupMD was apparently a company founded by Meshkin, like Flow Health.
At first glance, Alex Meshkin appears to be somewhat of a cyber ghost other than a blip where he ran a NASCAR team called Bang Racing. The team did well at first but eventually folded. That is what I found at first.
Little shows up about him on his LinkedIn account regarding his education or pre-2000 background. No college is listed and no hometown can be found. His LinkedIn profile seems incomplete. This is strange for a CEO of a tech company using AI to evaluate medical records.
Meshkin's Bloomberg executive bio leads to a 500 error page. Again, that is strange but not necessarily something a non-Bloomberg employee could affect.
Dr. Robert Rowley
Dr. Robert Rowley has a long history working in the same arena, formerly with Practice Fusion before taking up with GroupMD, now called Flow Health.
Dr. Rowley used to have a firm website that is now also unavailable. Notice the trend here?
Is There A Story Here?
It is possible there is something behind the scenes with Flow Health. After some digging, I came across another source from Bloomberg.
It was an article covering Meshkin's unusual rise and fall in NASCAR that also exposed some questionable claims the entrepreneur made at the time that hopefully VA vetted prior to signing the contract.
The 2005 Bloomberg Businessweek article, titled "A Wild Ride At NASCAR: How a whiz kid talked his way into owning a race team – – and then hit a wall." starts out:
Alex Meshkin's story was so good it almost glowed. A precocious kid races through high school, graduating in three years. With his parents' blessing, he passes up college to become a day trader, quickly converting a tuition fund into a fortune. More money is made with a dot-com started up and sold in the boom years. Then on to NASCAR, where at 23, the boy wonder becomes the youngest team owner in major-league sports.
Meshkin has been telling versions of his Horatio Alger tale for years, and the media have been all ears. Profiles have appeared everywhere from Wired to The Washington Post. Last June the Fox Sports (FOX ) show Totally NASCAR called Meshkin the sport's "whiz kid."
It all sounds so sensational, so motivational. And it would be — if only the Meshkin story hung together.
But Meshkin, now 24, didn't graduate from a Maryland high school in three years, his day trading profits can't be confirmed, and he won't reveal the name of the outfit that he says "merged" with a Web site he co-founded in a deal worth $24 million.
Now, Meshkin's racing business has a big hole in it, too. Besieged by angry investors and stung by sponsor defections, Meshkin's once-promising Bang! Racing is reeling. On Jan. 21 the team shuttered its 35,000-square-foot shop in Mooresville, N.C. In the garages in and around Charlotte, a hub of NASCAR racing, speculation is thick that the upstart team may not race in 2005 — if ever.
Apparently, the Meshkin debacle at NASCAR is one that will never be forgotten. His story is now listed on the NASCAR Team Owner Hall of Shame. As recently as 2016, his successes after NASCAR were likened to those before it:
Meshkin wound up shutting down the team before the start of the 2005 season, and has since been involved in a number of business ventures. Much like his earlier "successes" very few of these activities have much proof of success or profitability.
The article is worth a read, and I sure hope VA did a little digging before inking a deal to allow Meskin to dig through our medical date using AI to ensure these allegations proved false.
Let's be honest here, the 2005 article made Meshkin out to be more of a conman than a businessman who can be trusted with our most private information. He was allegedly sued for misleading investors about his background and his ability to run a NASCAR team.
After his NASCAR failure, Meshkin went on to set up a company called Bopaboo that landing him in hot water with the recording industry for reselling MP3s. There, Meshkin's business model was to profit off the resale of digital music asserting the practice was allowed under existing laws just like selling used CD's.
Copyright Alliance executive director Patrick Ross called that business model both "flawed" and "illegal", saying "I hope (Bopaboo) crashes and burns before it gets sued. It seems like a flawed business model as well as an illegal business model."
Bopaboo did crash and burn, and it had nothing to do with the horrible name of the company. Instead, Meshkin found out later that he had to pay record labels for their permission to resell the MP3s. Ultimately, the business model was flawed.
Will Meshkin Sell Our Scrubbed Data?
Two things seem clear. Meshkin has created a number of opportunities for himself to make money using other people's resources, remarketing those resources, while ultimately failing to create a sustainable success that is documented in plain sight.
For the music industry situation, Meshkin could not bypass copyright infringement without facing lawsuits. That was his hurdle. For NASCAR, he could convince investors to invest and believe in him despite having zero experience. That lasted about a year before it imploded resulting in lawsuits. In his previous endeavors, little if any of the claims can be documented.
Despite this apparent shortcoming, VA is willing to overlook this unusual background to grant Meshkin a shot at redemption. His new plan looks to be quite profitable so long as Flow Health is granted some form of ownership or copyright in the new data it creates from our data.
And best of all, VA will likely not seek payment or require remittance to the veterans' data Meshkin plans to use. What a sweet deal. It's almost as clever as selling free water back to the people who own the natural resource to begin with at a premium for the bottle.
We have two options here. Send President-elect Trump a tweet to at least look into this business deal to ensure Meshkin and Flow Health is on the level or do nothing. If VA did a due diligence review, it should probably be evaluated for completeness. If it's complete and correct, then I wish Flow Health the best.
If not, I hope the contract gets canceled.
What Did You Find?
Something about this deal seems suspicious. If you guys find anything, please post it below for those within VA who diligently read this blog for actionable intelligence.
Does Meshkin really have the infrastructure in place to pull off such an important topic, or are his promises to use veteran health records for the greater good more hot air?
Is his a genius finally hitting his stride or is his planning to resale your medical history just like an MP3?
Sources:
https://hitconsultant.net/2016/11/30/va-flow-health-partnership/
https://gcn.com/articles/2016/12/19/va-big-health-data.aspx
UPDATE:
One of my regular readers, Seymore Clearly, came across this "protective order" filed by the Meshkin family in the case involving the NASCAR incident. It lists the company names and identifies some of the relevant issues. The judge denied the protective order.
[documentcloud url="https://www.documentcloud.org/documents/3243408-161220-Protect-Order-Denial.html"]
We also found this unusual exchange between Alex Meshkin and a Czech Republic business owner Jan Castek where Castek is inquiring about some kind of invoice. Based on the question and its placement, likely done to embarrass Meshkin, I assume it's another unpaid invoice issue.
The comment was under an article published by Meshkin on time series data that appeared on LinkedIn.