Negligent VA Doctors Can't Hide Wrongdoing Says New Senate Bill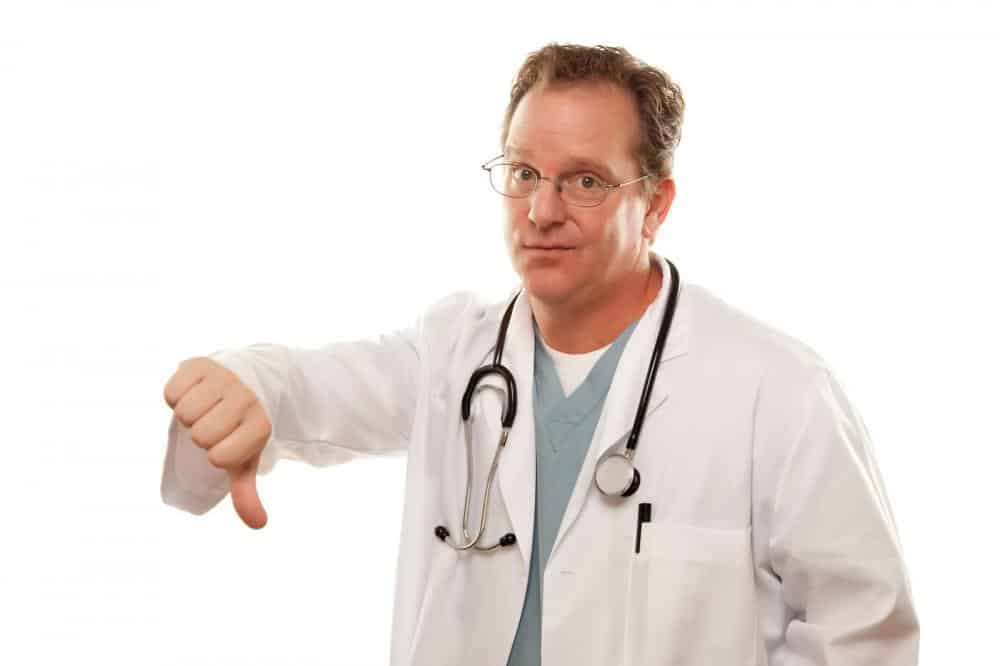 The Senate voted unanimously Thursday to end the ability of VA to cover-up for negligent VA doctors terminated for medical malpractice.
The legislation, the Department of Veterans Affairs Provider Accountability Act (S. 221), is aimed directly at doctors who are fired for making medical mistakes when treating veterans.
Some bad doctors who lost their jobs due to malpractice will not be able to reach a settlement with the agency to cover-up mandatory reporting as a term of the settlement. Previously, some physicians were able to reach a settlement with the agency where the agency would not report wrongdoing.
The failure to report would allow those bad physicians to get jobs at unsuspecting hospitals. Now, VA will still be required to report bad doctors rather than allowing a cover-up.
RELATED: VA Document Scanning Backlog 5 Miles High
GAO Report Forced Issue Public
The GAO published a scathing report in 2017 confirming what most people knew, VA does not regularly report its negligent doctors where the negligence was so bad that it resulted in termination.
"Without documentation and timely reviews of providers' clinical care, VAMC officials may lack information needed to reasonably ensure that VA providers are competent to provide safe, high quality care to veterans and to make appropriate decisions about these providers' privileges," GAO said.
At the time, VA promised to clean up its own backyard, but after years of toothless promises, Congress had enough. In 2017, VA promised to take corrective action and clarify that certain agreements to conceal bad acts by terminated doctors were illegal. But Congress chose to act rather than solely rely on the agency to police itself.
RELATED: VA Pays $300k For Sepsis Death
Negligent VA Doctors Clean Up Not Enough
Finally, two years later, Congress seems to be wising up to how the agency whitewashes scandals within the Veterans Health Administration.
"VA has made attempts to correct this on their own, but I believe strict guidelines must be implemented to assure our veterans they are receiving the highest quality of care," Sen. Joe Manchin, D-W.Va., who co-sponsored the bill, said in February when unveiling it.
Sen. Cory Gardner, R-Colo, introduced the legislation but qualified it by asserting the legislation is only aimed at a small number of VA doctors.
RELATED: VA May Lower Credentials Of Some Disability Examiners
"The vast majority of VA employees and medical providers provide exceptional care to our veterans and we are grateful for their service," Gardner said. "However, there is no excuse for allowing certain medical providers with a history of committing major medical errors to continue putting other patients at risk. We owe every single veteran the best possible care, and we can only provide that care with increased accountability."
America may now know about negligent VA doctors and the extent of the problem.
RELATED: DoD Failed To Protect Veteran Data
Congress Takes Off Gloves
It only took hundreds of veterans dying starting with the Phoenix VA waitlist scandal, and six more years of failing to satisfactorily clean up its act for Congress to take action.
Now, hopefully, VA will no longer be able to agree to settlements that conceal "serious medical error" or deviations from the minimum "standards of clinical practice." Adverse actions will now be required to be reported to the state licensing boards and the National Practitioner Data Bank.
Officials generally rarely if ever would report to state boards and the national data bank whenever privileges would be revoked due to negligence.
What About VA Whistleblowers?
That is unless the point of the report is retaliation against a whistleblower says Jacqueline Garrick, founder of Whistleblowers of America.
"However, VA has been known to trump up accusations against doctors and other medical professionals when they have reported medical errors, substandard care, and corruption," said Garrick in response to the announcement.
"Once reported to the NPDB or other licensing entity, there is no expungement so careers are ruined and veterans are harmed by bystanders not willing to risk making disclosures."
Garrick tempers the excitement about the legal change calling for Senate to add a higher level review in instances where "the physician has previously reported the hospital."
Given how the agency is evolving, it makes sense for a review to be added to avoid instances where agency officials do engage in retaliation. All too often, we see the agency hide their questionable motives behind obligations, and a review would allow some layer of protection for legitimate whistleblowers.