Major VA Leaders Unexpectedly Show Up For North St. Paul VA Town Hall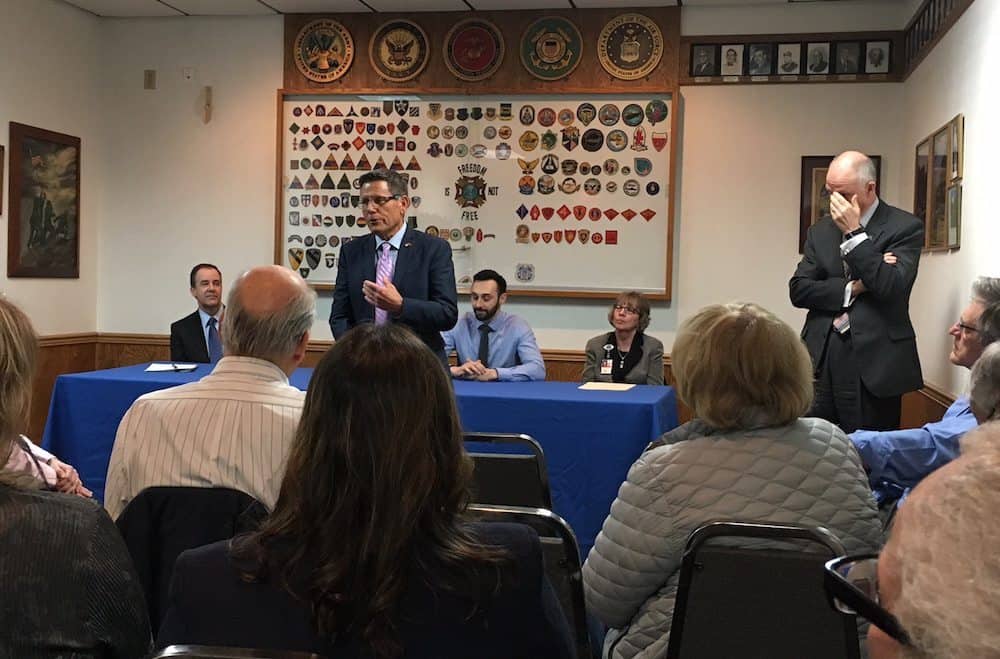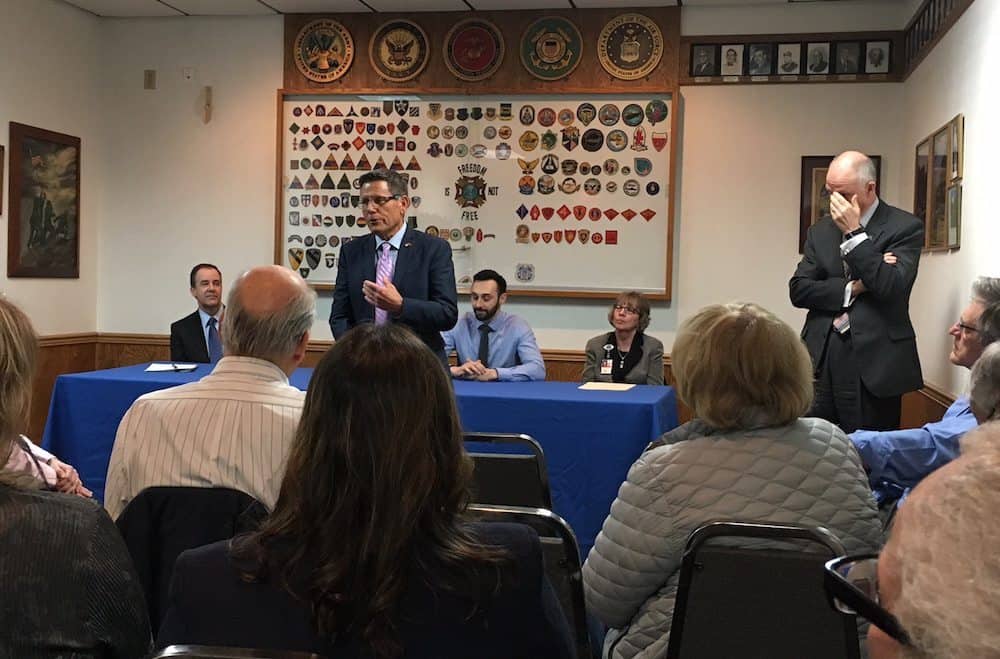 Major leaders from the White House and Department of Veterans Affairs headquarters showed up unannounced for the North St. Paul VA Town Hall last night.
Local VA leadership including Kim Graves and Patrick Kelly were in attendance as always. To our surprise, leadership from Washington DC was also present including the Deputy Under Secretary of Health for Community Care and one Senior White House advisor, Marine and Wisconsin beer mogul Jake Leinenkugel.
RELATED: Marine, Beer Mogul Jake Leinenkugel To Fix Help VA For White House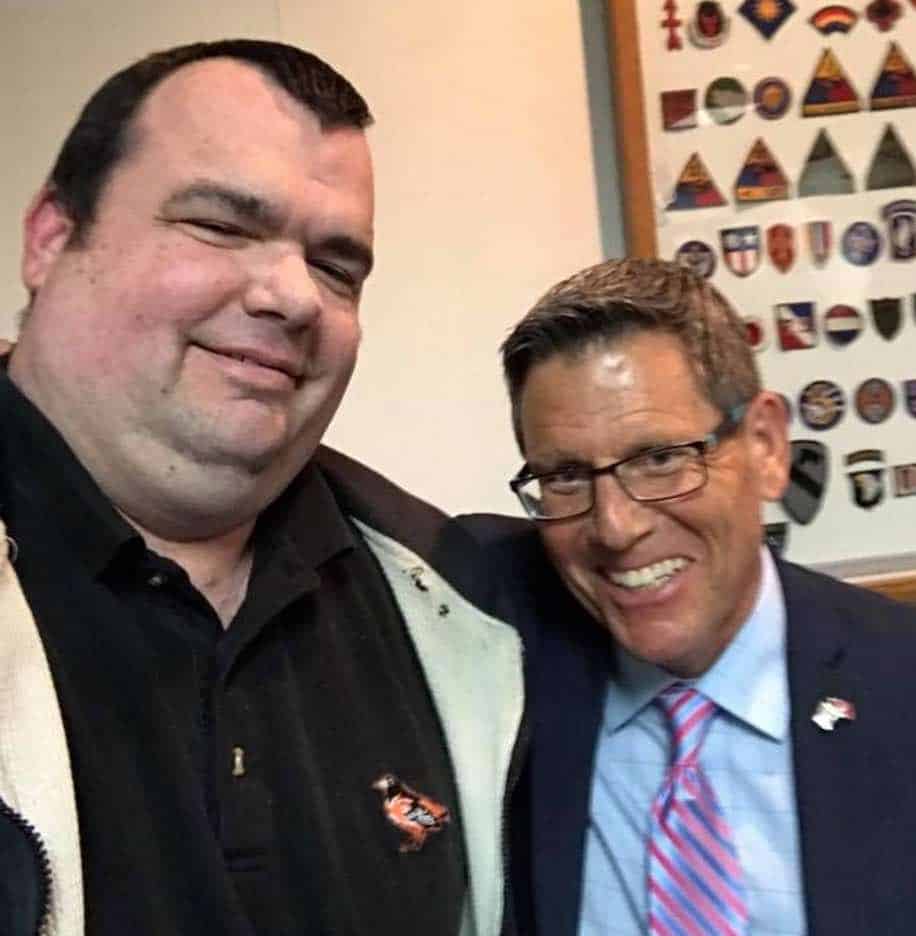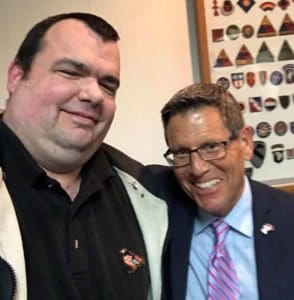 The group fielded questions from the crowd including my buddy Brian Lewis from the Military Sexual Trauma community and me. Overall, the rhetoric was measured with no exceptional outbursts.
Veterans expressed their concerns respectfully and VA responded.
Questions At VA Town Hall
I did end up getting into a spirited debate with the Deputy Under Secretary of Health for Community Care about whether each VA medical center should publish their respective local policies and clinical guidelines publicly. I will get into that in a second.
For those wondering about my questions, here is what I asked about:
Will St. Paul RO allow veterans who file a notice of disagreement to also have an opportunity for a DRO hearing prior to the appeal being certified to the Board of Veterans Appeals? Board appeals take around 5 years right now, and waiting that amount of time for a resolution of a due process violation is unreasonable. Some regional offices allow it. Some do not. This inconsistency needs to be resolved in favor of the veteran, in my mind. The regional office was interested in learning more and will get back to me. Kim Graves approached me about this after the session and, hopefully, the local office will begin allowing DRO hearings when VRE counselors violation basic due process rights.
Will VA update its expired "clinical appeals" policy that was drafted in 2006 years before veterans had a recognized vested property right to their benefits? It expired in 2011 but VHA has refused to draft a new version consistent with the evolving legal landscape since 2006. There is nothing in the works to update the expired policy, unfortunately. However, Jake Leinenkugel said he would follow up with me about it.
Will VA publicly publish its local policies and clinical guidelines to help empower veterans regarding health care administration and treatment? I had an opportunity to debate this issue with Baligh Yehia. His position, summed up, was that publication of such documents would not be appropriate for a variety of reasons. Further, that improving trust between veterans and medical centers will be accomplished through focus on being kind to veterans. While I agree that being kind to veterans is vital, it does no good to be kind to veterans who are killed when clinicians err. I believe VA is not the NSA, and the agency would do well to increase transparency. The debate ended with me reminded VA employees that they work for us, "You work for us."
That aside, Jake Leinenkugel gave me some quick feedback and, otherwise, the town hall seemed to be effective.
I hope the agency continues to do these at various veteran friendly locations. It forces people like me to break out of my respective bubble to meet some of my veteran neighbors that I would otherwise not cross paths with during a normal day.
As my readers, I would love your feedback on the above three questions. How do you feel about VA publishing local policies and clinical guidelines? What would you have brought up if you were there?
How do you feel about VA publishing local policies and clinical guidelines? What would you have brought up if you were there?