Massive Shakeup, Purge Inside VBA Of Leadership, Oversight Positions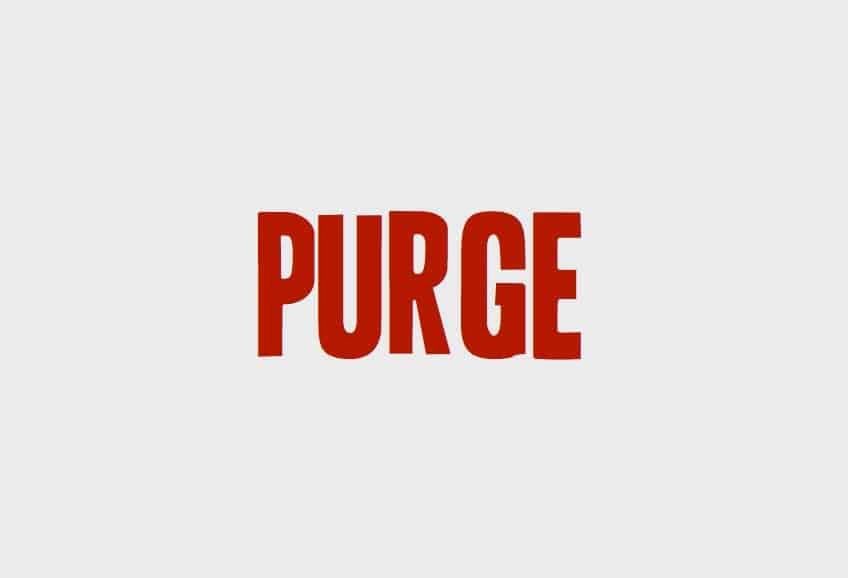 PURGE: The Department of Veterans Affairs is swiftly purging from its ranks most of its leadership with knowledge of involvement in decisionmaking prior to Robert Wilkie talking the helm as new Secretary of Veterans Affairs.
Rumors are swirling the agency had a list of approximately 16 leaders who were selected for the purge. Many of the leaders are quietly leaving after being handed termination decisions but instead opting for settlements to resign.
Inside VBA, principal deputy under secretary Margarita Devlin is making short work of plans for the agency to create a fourth administration for Economic Opportunity. She was apparently instrumental in destroying the two deputy secretary roles previously in place.
With under secretary Paul Lawrence just getting his feet wet, Devlin is essentially running the show over the entire VBA and is systematically peeling it apart. More on this to come including an incredible double standard in how the agency treats those in the good ole boys club vs female leaders engaging in the same behavior.
What does Diana Rubens have in common with Thomas Murphy? I will let that one linger for a few days.
That aside, the agency is culling many of its leadership positions that actually increase oversight where checks and balances might reign in decisionmaking. For example, Devlin previously would have been challenged by former deputy under secretary Curtis Coy's replacement, but those positions were all eliminated by Devlin and practically all leaders with institutional memories of past dealings and foibles area also gone, except Devlin.
What many fear will occur is the reduction of these supposed layers will result in less oversight and greater fraud rather than reducing it. And, when Congress calls in VA leadership for failing… and I promise this will happen… agency leaders will not know the answers to basic questions. And, Congress will complain. Nothing will get fixed.
Wash, rinse, repeat.
Email From Under Secretary for Benefits
I am pleased to announce a realignment of VBA's senior leadership around three overarching priorities: 1) providing Veterans with the benefits they have earned in a manner that honors their service; 2) ensuring strong fiscal stewardship of the money entrusted to VBA by the taxpayers; and 3) fostering a culture of collaboration. These priorities get to the heart of why we are here.
I am excited about the changes described in the enclosed announcement and the positive influence they will have on your ability to accomplish your mission. I thank you for all you do every day and I commit to continuing to champion VBA and its employees within and outside the Department.
Paul R. Lawrence, Ph.D.
Under Secretary for Benefits
Realignment
I also received the following communications today in attachment with the under secretary's email which is a more detailed explanation of how the purge is going to roll out. The below-italicized section is from one of those communications.
VBA Realigned Around Three Priorities
The Veterans Benefits Administration (VBA) announced today that it has realigned its leadership structure to further streamline operations and increase service to Veterans. The realignment enables a leaner, more efficient, more accountable organization.
Dr. Paul Lawrence, VBA's Under Secretary for Benefits, began his tenure by establishing three organizational priorities. The first priority is to provide Veterans with the benefits they have earned in a manner that honors their service. Second is to ensure strong fiscal stewardship of the money entrusted to us by taxpayers. And third is to foster a culture of collaboration. Today's realignment was designed to support these priorities.
VBA will eliminate two Deputy Under Secretary offices, thereby removing an organizational layer between VBA Business Line leaders and the Under Secretary for Benefits. This will streamline communications and increase accountability and responsiveness. VBA's new structure better enables front-line employees to deliver results and empowers its leaders to deliver timely, quality service to Veterans.
VBA's commitment to collaboration and to delivering benefits in a manner that honors Veterans and promotes their economic well-being, has led to the creation of an Office of Transition and Economic Development (TED). TED will collaborate with Department of Defense, Department of Labor, Veterans Service Organizations and other organizations to improve military-to-civilian transition outcomes and provide oversight and visibility on programs designed to position Veterans for economic success.
VBA's new structure will align the workforce to meet its needs today and in the future. Consistent with the commitment of this administration and the department, this realignment demonstrates VBA's continued efforts to making things better for the Veterans, employees, and American taxpayers.
New Organizational Chart For Education Service
[documentcloud url="https://www.documentcloud.org/documents/4598565-VA-EDU-Org-Chart.html" responsive=true]