Sec McDonald Lashes Out Over Negative USA TODAY Article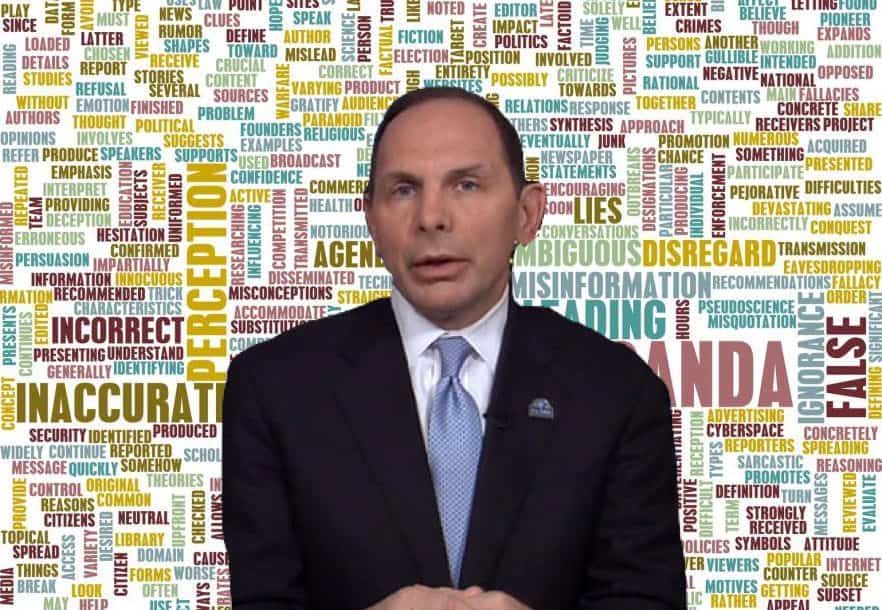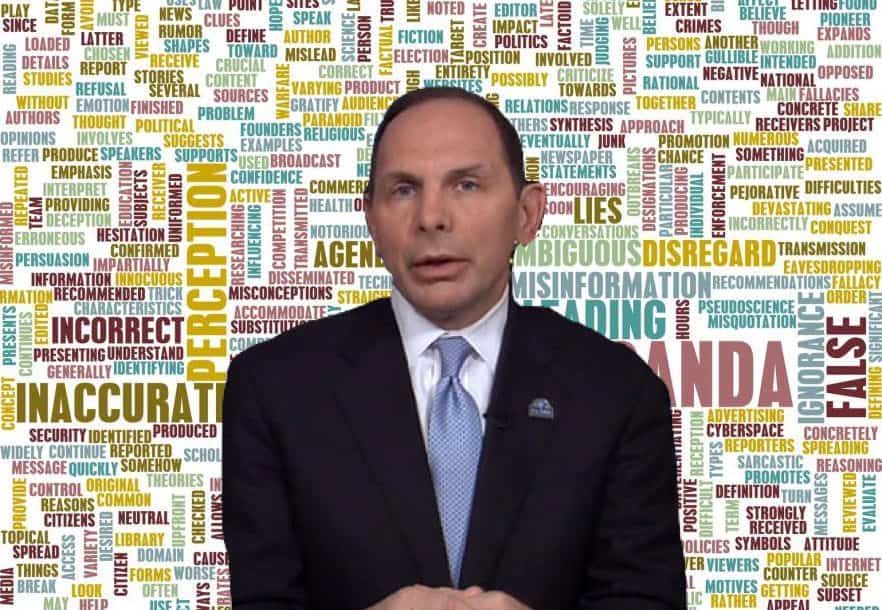 VA Secretary Robert McDonald publicly blasted USA TODAY in a press release for publishing a series of stories exposing secret hospital ratings.
Last week, USA TODAY exposed a secret rating system VA uses internally to evaluate health care quality around the country. The data was apparently leaked by a whistleblower after the agency unlawfully stonewalled reporters trying to get the data through Freedom of Information Act (FOIA) requests.
Almost immediately, after VA was called out, Sec McDonald (co-authored by deputy secretary Sloan Gibson) blasted reporters in a VA.gov press release for calling the secret hospital rating system "secret" in a USA TODAY headline. Sec McDonald outlandishly asserted the report would cause "unwarranted distress" by keeping veterans informed.
He implicitly believes veterans should be uninformed or risk being upset if they know about the poor rating of a facility like Phoenix VA or Tomah VA, both of which have internal one-star ratings.
Is this the transparency President Obama promised?
Not only would VA not provide the data, but when the secret rating system was leaked, suddenly the press is bad for informing the public.
What is so wrong with veterans having an informed choice in health care?
USA TODAY VA Hospital Ranking Stars
The leak revealed an internal ranking system using one to five stars to rate health care quality at all VA facilities. One star is bad. Five starts are good.
The data included a serious of very low ranking medical centers like Tomah VA, Phoenix VA and Detroit VA, to name a few.
Many of these one-star hospitals contradict assertions VA recently made claiming health care at one-star facilities was actually of a higher quality.
This news means VA executives were knowingly misleading veterans and the public about health care quality at these locations.
Sec McDonald Unglued
Have we ever had a Secretary come unglued like this and directly blast members of the press?
The publication of the secret ratings caused Sec McDonald publish a press release on VA.gov slamming USA TODAY for needlessly distressing veterans by giving them the secret ratings.
Friday, Sec McDonald issued the press release blasting USA TODAY. Specifically, he accused reporters of sensationalizing the leak and causing needless "distress" in veterans as a result. Instead, Sec McDonald criticized reporters for reporting about the "secret" rating system and that "distress" over health care quality is "unwarranted," from his perspective.
At this point, it is important to highlight that the Secretary likely has never been forced to receive his health care from a VA facility. Most veterans too poor to afford health insurance under the Affordable Care Act would certainly conclude Sec McDonald and those of his ilk live in a fantasyland.
And in Sec McDonald's fantasyland, reporters would not only report on news but also serve as VA public relations agents also publishing on positive topics like the transformation.
RELATED: New VHA Head Slams Press For Not Being Positive Enough
"What concerns all of us at VA is that USA TODAY has a consistent narrative of negativity in their news of VA…. Nonetheless, the outstanding and historic progress VA has made in transformation over the past two years is consistently ignored by USA Today."
However, Sec McDonald's allegation against USA TODAY is a mischaracterization intended to paint VA and its employees as victims who never receive fair coverage. He must believe the American public has amnesia.
VA is commonly given loads of free coverage for positive stories both at USA TODAY and nationwide. It also enjoys a $25 million propaganda budget to spin stories however it chooses.
RELATED: Reporter Falsely Claims VA Care Better Than Non-VA Care
But lately, VA is engaging in an active propaganda campaign to bolster the moral of its union employees while ignoring veterans still marginalized with poor care or abusive employees.
Something Has To Give
The public relations press release Sec McDonald penned is rife with ironic timing.
In it, he accused USA TODAY of "egregious hyperbole" for using the word "secret" to describe the secret rating system. But the reality is that VA did have a secret rating system it refused to provide reporters.
Why did it refuse to provide the rating system?
According to VA, and not hyperbole, it refused to follow FOIA law because the agency believed such ratings, if made public, "could dissuade Veterans from coming to VA for care, and ultimately produce bad Veteran outcomes."
McDonald's press release slammed USA TODAY for then asking its local Gannett publications to report on the local facilities in their respective areas, like Phoenix and Detroit.
If a secret rating system is "secret", how can including that term in the title of a news story be hyperbole?
USA TODAY Caught VA With Pants Down
Here is why the Secretary has his panties in a bunch. Sec McDonald's legacy at VA is hanging by a thread depending on who President-elect Trump picks to run the agency.
Days before the USA TODAY publication, Sec McDonald published a story through Military Times, another Gannett publication, about why Trump should not privatize VA.
Our nation's dinosaur Veteran Service Organizations also threw their weight behind Sec McDonald to remain at the helm in VA despite his troubled history with the press, failure to reign in the unions, and failure to hold employees accountable for all out fraud.
USA TODAY then published its story about the secret rating system, which was followed up this weekend with a report that VA employees at Bay Pines VA in Florida left a veteran's corpse to rot inside a hospital room for nine hours in an attempt to cover up wrongdoing.
RELATED: VA Staff Left Veteran's Corpse In Shower, Attempted Cover-up
Anti-Social Personality Disorder
Personally, I am growing confused with Sec McDonald's position at VA. As time goes on, he and other VA executives appear to have clear cases of anti-social personality disorder whenever addressing the wait list scandal or press coverage of it:
Antisocial personality disorder is a type of chronic mental condition in which a person's ways of thinking, perceiving situations and relating to others are dysfunctional — and destructive. People with antisocial personality disorder typically have no regard for right and wrong and often disregard the rights, wishes and feelings of others.
Those with antisocial personality disorder tend to antagonize, manipulate or treat others either harshly or with callous indifference. They may often violate the law, landing in frequent trouble, yet they show no guilt or remorse. They may lie, behave violently or impulsively, and have problems with drug and alcohol use. These characteristics typically make people with antisocial personality disorder unable to fulfill responsibilities related to family, work or school.
Does this sound familiar to you?
When Sec McDonald first came on as Sec VA, he said VA needed to improve how it treated veterans. The Disney model of customer service was what he thought would fix it.
Now, despite rampant scandals and a total inability for the agency to turn around problems within timeframes promised, Sec McDonald blasts reporters for telling the truth and laughably demands, through his sycophantic Veteran Service Organizations, stay at the helm of the Titanic.
I get that Sec McDonald thinks no one in the press should publish negative things, but his attack against the press and continued cover-ups of the wait list scandal show taxpayers and the Trump administration that massive changes need to happen.
RELATED: Anti-Choice Rhetoric Ramps Up
These changes include comprehensive Veterans Choice (you pick wherever you go for health care), competition in the health care community, neutering the AFGE union, and reforms aimed at auditing Veteran Service Organizations to evaluate instances of conflicts of interests.
Veterans are ready for VA to enter the 21st Century, and that includes becoming a modern organization that can compete with other health care providers while eliminating longstanding cozy relationships that serve to benefit bureaucrats and high paid organizational leaders within DAV, American Legion, and others.
RELATED: Why Did VSOs Sell Out Veterans At Phoenix VA?
We veterans are ready for change and many of us falsely hoped President Barack Obama would bring that change. But what kind of change did Obama provide?
We forced the issue of Veterans Choice, but AFGE unions and Veteran Service Organizations continue to obstruct access to competent and high-quality health care we were promised.
RELATED: Is AFGE Union On Ropes Over Veterans Choice?
We know who the problem actors are, and we are ready to cut them out like a cancer. Maybe it really will take someone like Trump from the private sector to get it done.
For me, I say let Pete Hegseth be the face of the agency.
I may throw my hat in the ring to be Deputy Secretary or something like it.
I want to be the a-hole who gets fire the fraudsters, neuter the unions, and investigate the Veteran Service Organizations. Special interests have had their day at VA, and it's time normal veterans, part of no country club with no golf clubs, gut the system and start over with a modern approach.
Special interests have had their day at VA, and it's time normal veterans, gut the system and start over with a modern approach.
Is it time to shake it up?
VA Propaganda Slam Of USA TODAY
McDonald Press Release: From VA Office Of Public And Intergovernmental Affairs
Letter to the Editor of USA Today, Dated December 8, 2016
For more than a month we have been working with a USA Today reporter on a story looking closely at our internal quality improvement tool called Strategic Analytics for Improvement and Learning (SAIL) and the rankings it uses to help our facilities improve. The story posted online last night completely missed the point of this remarkable and helpful improvement process and serves only to mislead and confuse Veterans and the American public.
There simply is no "secret" list.  We publish the SAIL data regularly.  The relative ratings – using one to five stars – are not published but are used only to help us focus on improving care.  The relative ratings are used by our Veterans Health Administration and all of the facilities as tools to improve. SAIL is the most powerful and positive tool we have.
Relative ratings are not the equivalent of the weekly NFL standings. It is possible for a hospital to improve and still not climb. Since the ratings are relative, during rating periods organizations will receive ratings, one to five stars, even if every facility improves.  To be clear, no VA medical facility is bad or failing. 
Even more simply put, this internal process keeps VA from the "everyone gets a blue ribbon" syndrome. It may be counterintuitive to the uninformed, but it works.  The great stay great, the good get better.
What concerns all of us at VA is that USA TODAY has a consistent narrative of negativity in their news of VA. We have participated in editorial boards and spent hundreds of hours over the years to explain complex issues and provide data to USA TODAY reporters.  Nonetheless, the outstanding and historic progress VA has made in transformation over the past two years is consistently ignored by USA Today.
The transformation of VA, the nation's largest civilian agency is a big news story.
We have done our best to tell the truth about VA's story of change – of creating a culture of continuous improvement and transparency, of measuring the right data that best capture health care quality and access, and how we use these measurements to deploy national resources to those facilities that need help and assist medical centers before their rankings drop. Others have helped to tell our story, like Harvard Business School in their most recent case study that was most complimentary.
USA Today's use of the word "secret" in the headline is egregious hyperbole. It is clear that its intent is to have entertainment value to draw in readers. It is a disservice to those same readers because it immediately creates the image that one-star facilities, in particular, are substandard. We accept – and even relish – that because we are a government department, we are held to a higher standard for reporting to our Veterans.  We have our fair share of challenges, yet VA remains one of the top medical providers in the country. Over 80% of Veterans are satisfied with their care and VA leads the way in many areas of medicine. Our employees, many of whom are Veterans themselves, work incredibly hard to provide Veterans the care and services they deserve.
USA TODAY has the right to publish as desired but in this case the paper is simply getting it wrong. Further, gathering and formatting a story for multiple papers in your chain to simply fill in the blanks – while convenient – is insufficient reason to cause unwarranted distress to our nation's Veterans, could dissuade Veterans from coming to VA for care, and ultimately produce bad Veteran outcomes. They deserve better than that.
Source: https://www.va.gov/opa/pressrel/pressrelease.cfm?id=2842