MMQB: DisabledVeterans.org Founder Speaks Out Against Dept. Of Veterans Affairs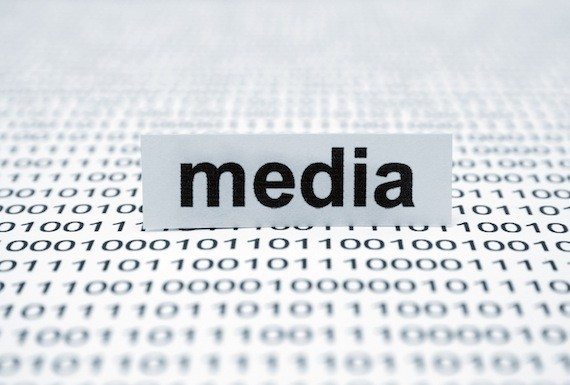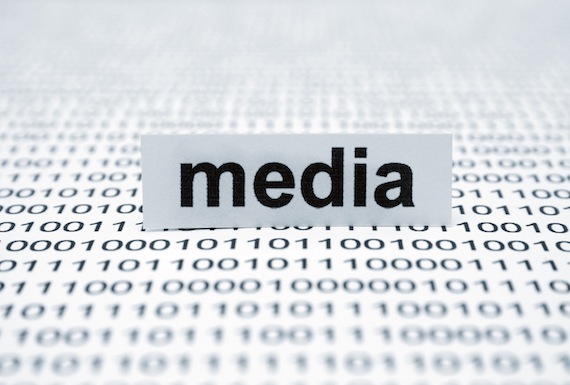 When will America wake up to the reality that the Dept. of Veterans Affairs (VA), at its core, is little more than an expensive insurance company? That was the topic of my most recent interview in Lawyers and Settlements, a leading resource for attorneys across the country.
This is a message I have worked hard to get across to the American public – that VA is an insurance company that really exists for itself and to reduce the cost of war for DoD.
Last week, one reader asked me what I do beyond merely publishing stories about VA foibles on my website. This reader said I should spend more time highlighting the work I am doing behind the scenes. So I thought I would take the opportunity to explain what I do in this Monday Morning Quarterback for Veterans (MMQB) by highlighting how my research is making its way into the media to influence decisionmakers and veterans, alike.
Hi and welcome to another edition of MMQB. I am your host, Benjamin Krause, creator of the premier online veteran resource, DisabledVeterans.org.
The focus of this MMQB will be to highlight how the nation is waking up to the plight of veterans. We at DisabledVeterans.org are doing our part, and this article will give insight into that fight.
Here is what we will cover here today
DisabledVeterans.org in the media
Work with Congress
Future research topics
DisabledVeterans.org founder in the media
Over the past two months, I have spent a lot of time working with other journalists, Congress and attorneys to help expose crimes being committed against veterans when I am not writing.
Interviewing can take up a substantial amount of time depending on the topic and medium, be it TV, radio or print. Lately, I have done radio and print interviews. Here is a recent list of current journalists from across the political spectrum followed by excerpts:
Brenda Craig – Lawyers and Settlements
Michelle Malkin – Syndicated Columnist, Fox News, etc.
Tavis Smiley – NPR, PRI
John Hudson – Foreign Policy Magazine
Ruben Rosario – Pioneer Press
1. Veterans' Attorney Advocate Sees New Class-Action Legal Battlegrounds for Wounded Warriors – Lawyers and Settlements
Journalist Brenda Craig conducted the interview for Lawyers and Settlements last week and published the article this past Saturday. She was very interested in my commentary on VA being an insurance company for DoD.
Attorney Benjamin Krause is a powerful voice for former soldiers who often find themselves fighting against the Veterans Administration (VA), an organization they expect to be their ally.

"I would say the VA has never been honest and straightforward in terms of compensating veterans without a fight," says Krause, who is himself a veteran and former member of the US Air Force.

"The VA has been around for about 100 years," says Krause. "And it always fights claims tooth and nail because it is ultimately an insurance company," he adds.

"It used to be called the Bureau of War Risk Insurance, but they changed the name in the 1920s," says Krause. "Ultimately, at the end of the day, no matter what it is called, the VA adjudicated claims like an insurance company."

Mismanagement, corruption, medical malpractice and delays in access to treatment that have led to reports of as many as 1,000 premature deaths have brought the VA front and center again.

"It would be shocking," says Krause of the recent allegations, "if it wasn't so familiar."
[Read the Lawyers and Settlements interview here]
2. Exclusive: Inside the VA's spin-'n-stonewall machine – Real Clear Politics
Syndicated columnist Michelle Malkin covered my research on this issue. I have researched how VA uses propaganda techniques for about a year. After hearing about my findings, Malkin called for an interview on this and VA's patient flag scandal. Malkin's coverage is significant because her writings are broadcast across many websites rather than just one.
In a string of internal email documents I obtained from last fall, several VA press staffers spent seven months dragging their feet on a Freedom of Information Act request filed in March 2013 by disabled vet and attorney Benjamin Krause. He and other vets wanted to know how exactly the VA's communications budget was being spent on public relations campaigns, advertisements, online publications and contracts.

VA spokesman Mark Ballesteros warned his colleagues in an October 2013 email that he had read Krause's veterans advocacy website, DisabledVeterans.org. As I reported last week, Krause's investigative site exposed and explained the VA's red-flag system for dissatisfied veterans and also blew the whistle on Federal Protective Service officers harassing sick veterans protesting shoddy care in San Diego.

Ballesteros wrote that Krause's website "appears to have a distinct anti-VA tone." He advised the VA's taxpayer-funded public affairs specialists: "We should proceed cautiously with this one."

What exactly did that mean? Ultimately, the office supplied data in response to Krause's request — but not before Ballesteros imposed what appears to be a selective, pre-FOIA release policy based on viewpoint discrimination. "Let's ensure the material is socialized before we provide it to the organization," Ballesteros told his colleagues.
[Read more about the VA Propaganda System here]
3. Exposed: How the VA red-flags "disruptive" vets – Columbia Tribune
Syndicated columnist Michelle Malkin covered my research VA's patient flag scheme. My law firm is focusing on problems veterans have in obtaining health care due to this apparently unconstitutional program. Like the "socialize" article above, this was broadcast across many websites. Columbia Tribune was the most recent publisher to pick it up.
Imagine how much better off America's veterans would be if the federal government spent more time delivering actual care and less time compiling tyrannical lists. The death-inducing, secret waiting lists for patients are just the tip of the iceberg.

Did you know, for example, that the VA keeps a database on "disgruntled" and "disruptive" vets that results in arbitrarily restricted care?

Disabled Air Force veteran and veterans advocate/attorney Benjamin Krause has been raising questions about the system for months and warning his peers. Under the VA policy on "patient record flags" (PRFs), federal bureaucrats can classify vets as "threats" based on assessments of their "difficult," "annoying" and "non-compliant" behavior.
[Read more about VA Patient Flags here]
4. Dept. of Veterans Affairs Scandal – Public Radio International
TV and radio personality Tavis Smiley interviewed me on his show that gets broadcast across the country through Public Radio International on NPR and related radio stations.
The scandal that led to the resignation of Eric Shinseki as Secretary of Veterans Affairs was back in the news this week with the release of a devastating internal audit on the scope of mismanagement at VA medical centers. Attorney and journalist Benjamin Krause, founder of disabledveterans.org, joins us to offer his perspective.
[Listen to the Tavis Smiley Interview here]
5. It Gets Worse: Latest Bad News for VA Shows Scandal Nowhere Near Over – Foreign Policy Magazine
Journalist John Hudson picked up a clip from my Monday Morning Quarterback where I hammered President Obama for his selection of already scandal prone leaders to run VA back out of this current scandal plagued administration.
Obama "will need to address the apparent and embarrassing incompetence of his staff regarding its inability to properly vet candidates in [a] timely manner," Benjamin Krause wrote in a blog post on the DisabledVeterans.org website on Monday, June 9. "The second, and most difficult, is that he will need to address the fact that being an executive at VA is a very unpopular career choice in the middle of a major scandal."
[Read more in the Foreign Policy Article here]
6. Ruben Rosario: Veteran has fought the VA, but he'd rather help fix it – Pioneer Press
Columnist Ruben Rosario at Pioneer Press here in St. Paul, MN asked me some questions about the current VA scandals. He wanted to get a nonpartisan take on the issue and wrote a great article about the issues. He and I previously talked when he interviewed me about my work at Veterans For Common Sense when we sued VA over bad mental health care policies, in 2012.
One of them is Benjamin Krause of St. Paul. The Wisconsin native, lawyer, investigative journalist and U.S. Air Force veteran lives and breathes veterans disability and benefit issues. He operates an online nonprofit — disabledveterans.org — and writes a blog that provides fellow veterans with news stories and benefits advice. He uses the site, as he explains it, to help veterans become more knowledgeable and better advocates for their own health care "as opposed to encouraging dependence on a system."

Krause describes himself as not only a military veteran but a veteran of what he calls the "Veteran Wars."

It took him 10 years of battling inertia, red tape and the "deny, deny and defend" attitude before the VA granted him a 100 percent disability rating for a traumatic brain injury and related conditions.
[Read more from Ruben Rosario here]
Current research topics
I am currently researching scandals in Pennsylvania and Illinois where veterans were harmed by poor choices of mental health care providers. VA's mental health care system is a mess. I just received an insider's report on mental health care across the country. My goal is to create a database of issues veterans face when seeking VA health care and VA benefits.