VA Death Panel Denies Lung Transplant To Veteran, 'Too Old'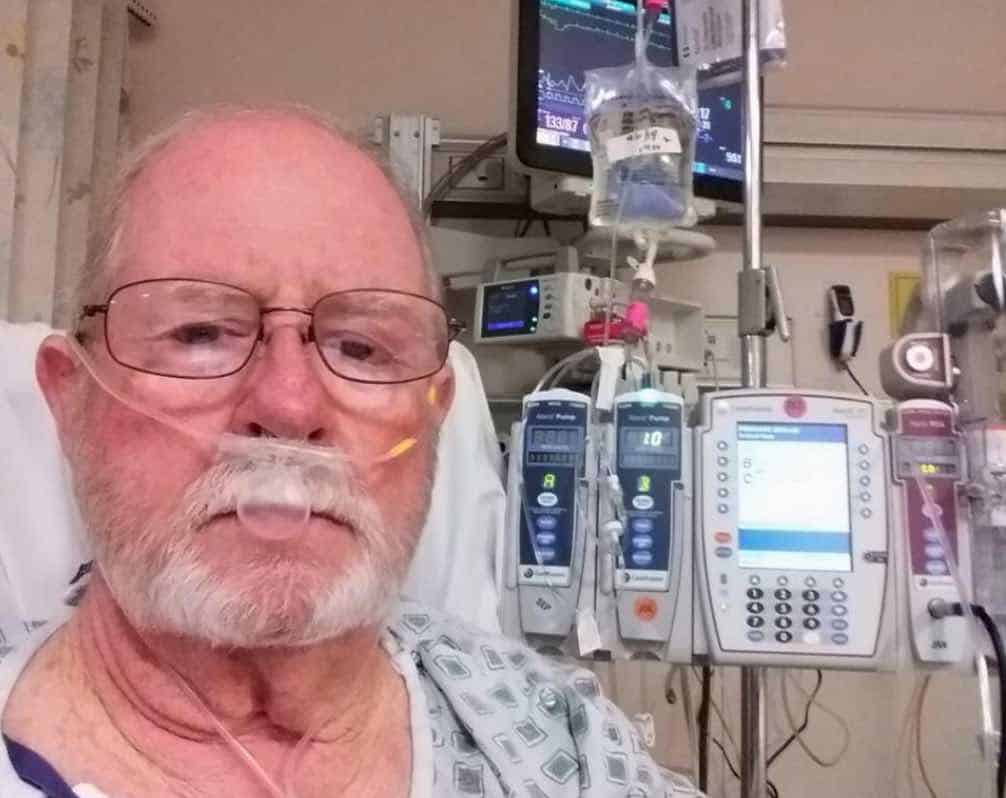 One veteran is fighting for his life after a VA death panel denied him a lung transplant saying he is three years too old to receive the lung. The veteran is 73 instead of 70.
Bill Root, a Vietnam veteran, served as a tank commander during the war. Now, he barely has enough lung function to walk his dogs. "I walk a little over two miles. I do get winded but the oxygen helps. I have to maintain a certain oxygen level," Root said.
Root is now dying of pulmonary lung fibrosis. "You're not able to access air, so eventually you just suffocate and that's it," said Root. But a VA death panel decided Root was too old for a lung transplant citing its cutoff of 70 years old.
VA Death Panel Logic
In an email explaining the denial, VA wrote to the press about the death panel logic:
VA's patient selection criteria, as determined by VA transplant centers, are in place to ensure a fair and non-discriminatory distribution of organs, as well as optimal outcomes for transplant recipients.
Per federal regulations, VA provides eligible Veterans medically necessary care and treatment that meets the standard of care.
Mr. Root was deemed not to meet VA transplant center selection criteria, therefore there is no basis for referral or authorization to a non-VA provider.
BS Detector
I know the BS detector in many of my readers is probably going off right now after reading this response. Any veteran reader this should immediately seek answers to the following questions based on the vague VA email:
What is the patient selection criteria?
What are the optimal outcomes for a 73-year-old with this condition?
What VA regulations were considered?
What are the standards of care for a 73-year-old with this condition?
Who made the decision to exclude the veteran?
My friend AJ Lagoe at Kare 11 here in Minneapolis has repeatedly covered massive failures in VA's application of health care policies and laws when it comes to transplant criteria. (see bottom for AJ's coverage)
You can rest assured that VA criteria is applied in a host of arbitrary ways depending on what side of the bed the VA official wakes up on that particular day.
VA Whistleblower
According to CBS Channel 8 News in San Diego:
Jamie McBride works as a transplant manager for the VA in Texas. He researched Root's case and now he's blowing the whistle on the VA's transplant policy.
"This happens to veterans all over the United States," McBride said.
"In the case of a lung transplant some facilities say that age 70 is as old as they will accept. Other centers say it should not really depend on chronological age but more on physiological age. How old do they look or how young do they look?" said McBride.
Root received a referral to be evaluated at UCSD health in La Jolla.
The doctors at UCSD told him he was actually a good candidate for a lung transplant because he's healthy and in good physical shape.
Unfortunately, since UCSD is a private hospital, it does not accept VA health insurance.
"This veteran has a local transplant center that has said for his age he looks good and that he would definitely be acceptable as a candidate for transplant consideration," said McBride.
"My message to them is to get their head out of their ass and get this thing moving, not only for me but for other veterans who are going to be in the same situation," said Root.
"This doesn't only apply to lungs. It's also hearts, kidneys and livers," said Root.
If you are interested, please check out Root's Facebook page chronicling his fight against VA for access to lifesaving healthcare.
Kare 11 AJ Lagoe On VA Tranplant Stories