No Prosecution For Conspiracy Between Corrupt VA Execs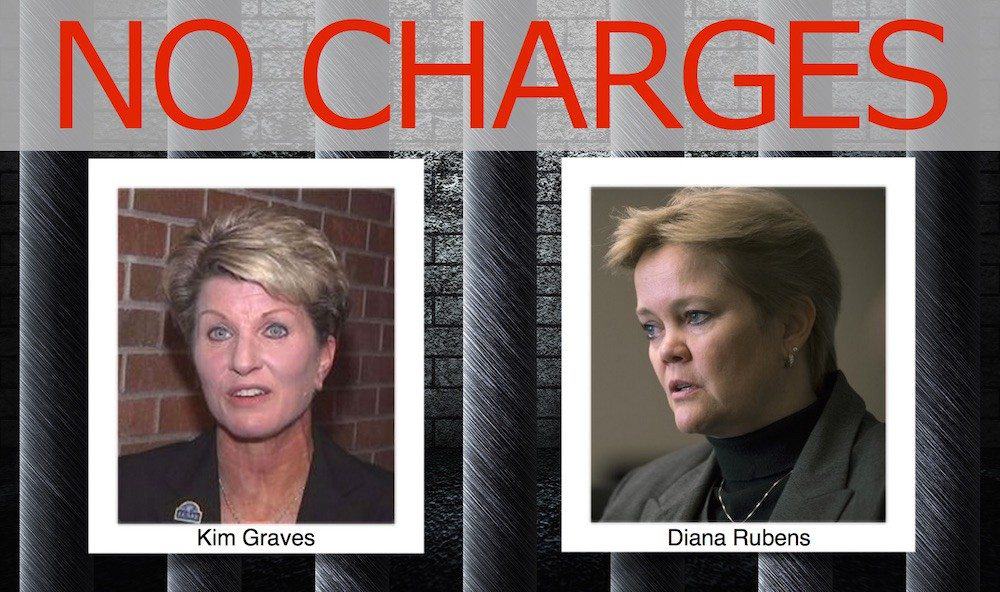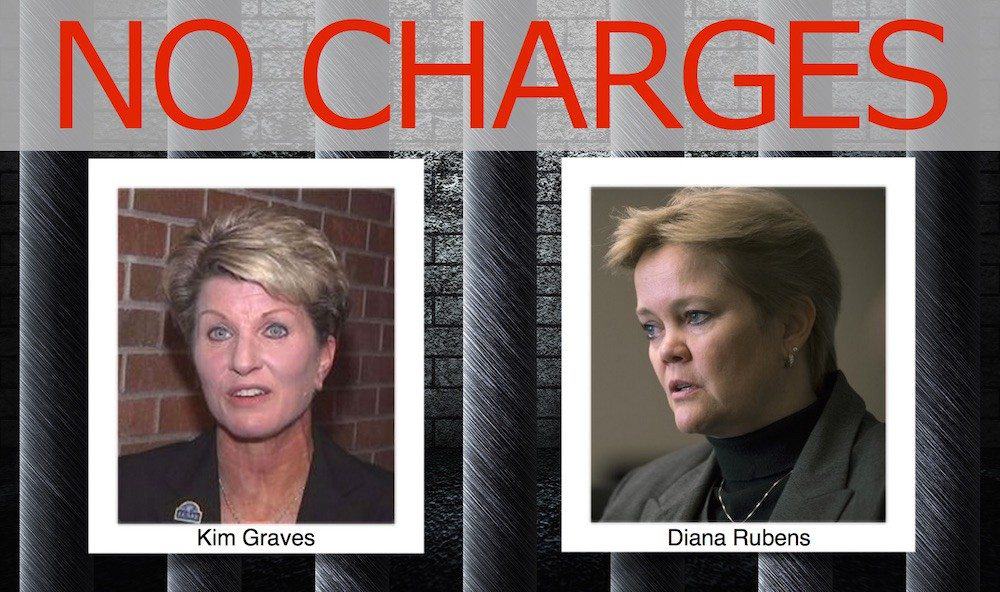 Federal prosecutors declined to hold two senior corrupt VA execs accountable in their conspiratorial scheme to enrich themselves while taking less demanding jobs.
The day before Christmas Eve, the US Attorney's Office for the District of Columbia said it declined a referral from VA OIG to prosecute corrupt VA execs Diana Rubens and Kimberly Graves. Prosecutors will not take aim against the two senior VA executives accused of various crimes including manipulation and false statements in support of their conspiracy.
Great timing, right? Perhaps DOJ was hoping Americans are too full on turkey and Santa to notice?
RELATED: Rubens Mocks Congress, No Fear Of Accountability
Instead, the US Attorney's office "referred the matter to the VA for any administrative action that is deemed appropriate." To this point, there has been no successful administrative action including demotion because VA magically botched the prosecution.
Doesn't that figure? No accountability for those in charge. Since when did VA employees get absolved of following the law?
VA OIG REPORT ACCUSING CORRUPT VA EXECS
In a VA OIG report, investigators concluded Rubens and Graves worked together with Under Secretary Allison Hickey to force lower-ranking regional manners to take different positions against their will. Rubens and Graves then stepped into the vacancies they created after taking huge moving incentives. The two constructively accepted lower positions while keeping their high pay as SES employees.
RELATED: Why Did Hickey Cover For Rubens, Graves?
According to Stars and Stripes:
Rubens had been earning $181,497 as director of the Philadelphia regional office for the Veterans Benefits Administration, while Graves earned $173,949 as leader of the St. Paul, Minnesota, regional office. Before taking the regional jobs, Rubens was a deputy undersecretary at the VA's Washington headquarters, while Graves was director of VBA's 14-state North Atlantic Region.

Rubens and Graves were accused of obtaining more than $400,000 in questionable moving expenses through a relocation program for VA executives, the inspector general's report said.
VA SAYS FRAUD WAS MERELY "BAD JUDGMENT"
In an earlier VA press release, VA called the decisions of these VA executives an example of bad judgment but not wrongdoing. Of course, wrongdoing would require VA to terminate the executives who are apparently above the law. This should come as no surprise from the same idiotic agency heads who tried to tell Congress it should be allowed to redefine accountability.
VA claims it will rectify its demotion errors that unraveled its earlier attempts to hold Rubens and Graves accountable. Should we hold our breath or scrap the heap of them?
Source: https://www.stripes.com/news/us/us-attorney-declines-prosecution-of-former-va-execs-1.386213