MMQB – Political Advertising Focuses On VA Scandal Fallout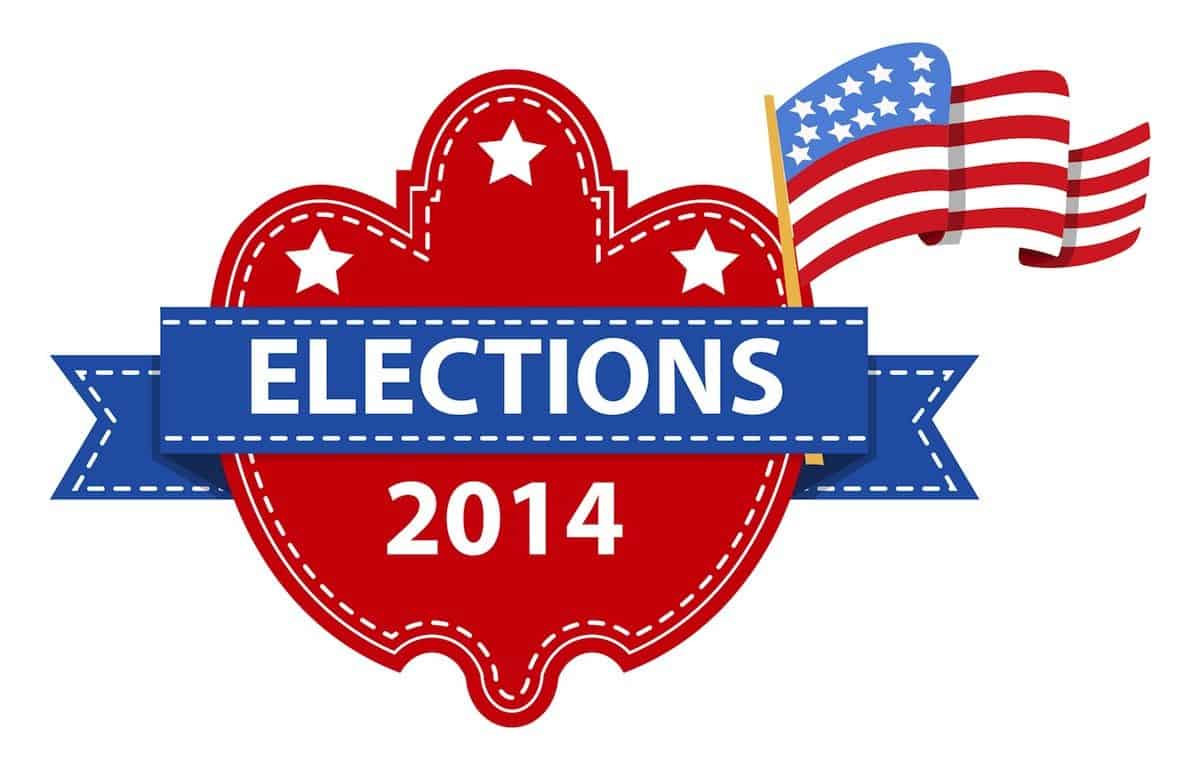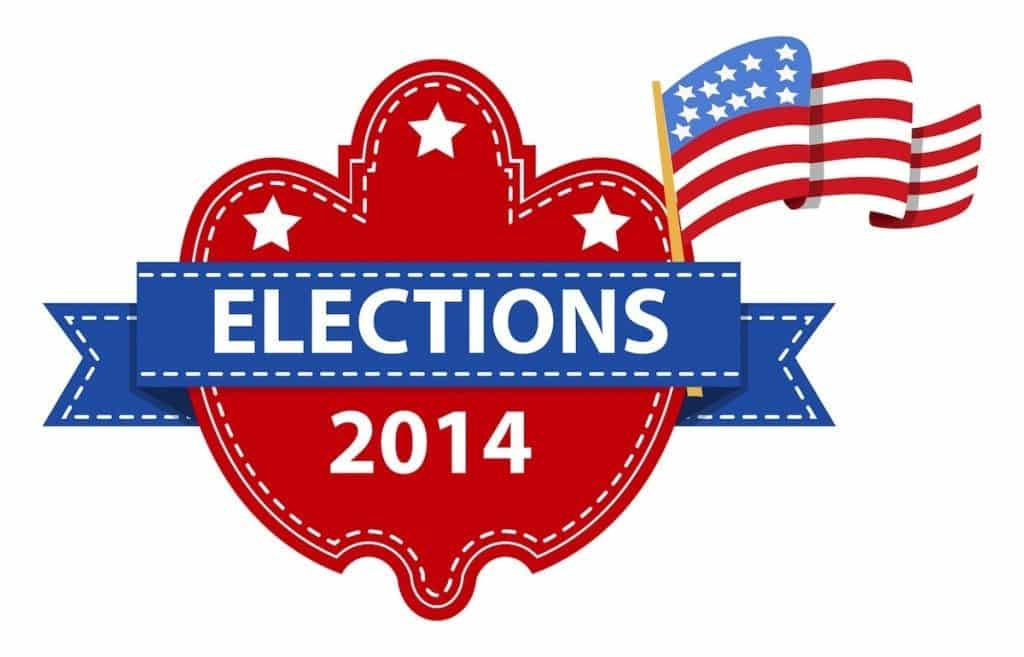 Fallout after exposure of the VA scandals has forced political advertising that focuses on desperate treatment of veterans coming this election cycle. According to media analyst Elizabeth Wilner, "Voters are more sensitive to the needs of veterans this cycle than they have been in the past."
But will this focus really be the push needed to reverse the direction of VA or will it reinforced the trend of manipulating veteran issues when convenient for politicians?
We will cover this and more in this edition of Monday Morning Quarterback (MMQB) for Veterans. I am your host, Benjamin Krause, creator of the DisabledVeterans.org community. This is the number one place of unadulterated veteran centric news on the web.
MMQB is where I rehash some older issues from the previous week and forecast out the topics we will cover later this week. I touch on a few relevant topics of the day and pull out veteran reactions from the previous week's news topics on DisabledVeterans.org.
Here is what we will cover in brief today:
Political ads covering veteran issues this cycle
VA uses of advertising historically
VA OIG denies wrongdoing in Minneapolis
Tampa VA director promoted to head VA's Southwest system
San Diego VA nurses approve unionization
Alabama VA helped patient buy crack cocaine
Veteran feedback on VA head email initiative
Non-Vet Topic: A hilarious Jeff Goldblum ad for GE
VETERAN-CENTRIC POLITICAL ADVERTISING
"There's never been an opening like the VA scandal has provided for non-veterans to talk about veterans in their advertising before," said Elizabeth Wilner in connection with her work at Kantar Media's Campaign Medial Analysis Group. Wilner went on to point out that the American public has never been more sensitive to veteran issues than right now.
Most of you probably remember when veterans issues pushed into the forefront following numerous scandals last year and this year that left many veterans dead and many more seriously injured.
As a result, according to USA Today, politicians are responding:
"There have been more than 42,000 broadcast TV spots aired on veterans' issues since September, dwarfing other issues that have emerged in the closing weeks. For instance, according to Wilner's analysis, 14,105 spots have mentioned equal pay legislation for women, while 6,869 spots since Labor Day have mentioned terrorism.

"The issue with the most political ad spending in 2014 remains health care. As of September, nearly 141,000 broadcast ads had been run in Senate races."
Maybe this heightened attention will bring about the massive overhaul VA officials have promised but as of yet failed to deliver during the Obama administration. Do you think it will bring about the changes promised?
I took the time in 2012 to testify before the Democratic Platform Committee to help Democrats understand the needs of veterans and warned them that we would vote for the party that effectively changed VA for the better. Unfortunately, the panel did not relay the message as loudly as I hoped in light of the current scandals. Will Republicans take the veteran vote again?
[Watch my testimony on CSPAN here]
Read More: https://www.usatoday.com/story/news/politics/2014/10/10/veterans-political-ads/17031881/
VA USE OF ADVERTISING AND PRESS RELEASES
In the past 10 years, VA has made great use of its public relations arm to ensure America believes its veterans are being treated as the honorable heroes they are.
Whether true or untrue — and I think we can all agree that the persona created was more likely than not untrue — VA made hay while the sun shined. It enjoyed great software tools and expensive contractors to help it target messages and dispel dissent with what I called the VA Spin-And-Stonewall Machine.
In many instances the message is the same. VA will broadcast press releases that highlight the sheer volume of claims it is handling without providing any comparison to similarly situated agencies. The goal of these messages is to highlight how big the agency is with the goal of diminishing the one or two scandals that seem to appear with daily regularity lately.
Most recently, VA pushed another release that was picked up by the Sierra Sun Times. The press release is titled, VA Processes More than 1.3 Million Veterans' Claims in FY14. The release's sub title reads, "150,000 more Veterans received faster, more accurate decisions than FY13".
Yet, has the agency provided any relevant peg on which we can hang our American taxpayer hats? Are these numbers good? Are they bad? Were the numbers so bad before that this perceived improvement is still pretty bad? We just do not know without more information.
To drive the point home, VA releases these press releases across numerous VA friendly media publications. It also does so from its own website. Just three days ago, VA released a similarly press release talking about its huge procedural demands related to telehealth:
The Department of Veterans Affairs (VA) today announced that its national telehealth programs served more than 690,000 Veterans during fiscal year 2014. That total represents approximately 12 percent of the overall Veteran population enrolled for VA healthcare, and accounted for more than 2 million telehealth visits.
One thing that has always perplexed me with press releases like this is that I never see the same thing from Social Security or the IRS broadcast across my news feeds.
"1 billion tax claims filed this year." Or, "50 Million baby boomers' Social Security checks processed every month." Not to say you never see this, but it certainly does not happen with the same regularity as it does with Veterans Affairs.
Why is it that VA sees to it to be in the face of every literate American taxpayer on such a regular and consistent basis? If VA were as good at processing claims as it is at spinning news and facts, we certainly would not have a backlog or wait list scandal. And, most certainly, American voters would not be paying extra close attention this election cycle if VA was truly doing a great job — so why do they spend so much money (over $25 million) to convince us otherwise?
VA DENIES RECORD FRAUD AT MINNEAPOLIS VA
For the past month, new reports surfaced that the Minneapolis VA had lied to Congressman Tim Walz and reassured him that there were no such problems (wait list fraud) in Minneapolis as there were in Phoenix.
RELATED:
Based on numerous reports from whistleblowers, we know that claims claiming VA was honest coming from VA are likely untrue, like many other claims from VA. Most recently, Minneapolis VA was caught changing a veteran's appointment schedule after he died waiting for an appointment — a wait that did lead to his untimely death.
RELATED: Minneapolis VA Caught Red Handed Falsifying Records
VA OIG conducted an investigation into the matter immediately and last week released its public findings. The investigation concluded the appointment was canceled because Buisman called the Minneapolis VA from his cell phone to cancel the appointment the same day he died. The cancelation and reschedule was later notated in the computer as having occurred four days later — four days after the young veteran died — according to VA OIG.
Even if Buisman called the same day he died, it certainly does not absolve VA of failing to provide a desperate veteran with a specialty appointment he needed to survive. But do you believe the story or is it all too convenient?
Read More: https://kimt.com/2014/10/11/probe-no-evidence-of-false-va-data-in-vets-death/
TAMPA DIRECTOR PROMOTED TO HEAD VA SOUTHWEST
VA announced Kathleen Fogarty will serve as acting director of the VA's Southwest Health Care Network. Fogarty currently serves as the hospital director for James A. Haley VA Medical Center in Tampa, Fla.
Fogarty will temporarily work from Gilbert, Arizona, but Fogarty also stated she has no plans to permanently move from Tampa.
Does anyone know anything about Fogarty?
Read More: https://www.ksat.com/content/pns/ksat/news/2014/10/12/florida-va-official-to-oversee-southwest-care.html
SAN DIEGO NURSES GROW UNION
Registered nurses at the San Diego VA are set on unionizing after a 349-97 vote last week. The National Nurses United union will now grow by 700 nurses.
I am personally still unsure about how I feel regarding federal employees being able to unionize for a few different reasons that I will refrain from addressing here. What do you think about VA employees being able to collectively bargain with the federal government?
Read More: https://www.utsandiego.com/news/2014/oct/10/national-nurses-united-veterans-va-unionize/
ALABAMA VA HELPED PATIENT BUY CRACK COCAINE
Another VA head is set to roll (or he is being pushed out via early retirement depending on who you talk to) from the Central Alabama Veterans Health Care System (CAVHCS).
Sloan Gibson announced termination procedures have been initiated against the CAVHCS Chief of Staff Cliff Robinson. Robinson has been placed on administrative leave following complaints about services, reports of manipulation of records and disturbing behavior of employees.
These highly unusual and disturbing behaviors include sexual abuse of a patient and helping a recovering drug addict obtain crack from a crack house.
During an investigation by Central Office, investigators concluded CAVHCS had an of "environment of secrecy and deception" and "chronic instability" that are at the core of the problems that created an environment conducive to sex abuse and illegal drug pushing. All these things and more led up to the termination of Robinson.
This one amounts to a first for me. Never have I ever heard of a VA employee helping a patient buy crack cocaine from a crack house. Instead, as of late, VA employees have been accused of wrongfully withholding medications from veteran patients… that is, according to this story, all medications except crack cocaine.
VA misdeeds like these are like a bad Chris Rock monologue.
Read More: https://www.montgomeryadvertiser.com/story/news/politics/southunionstreet/2014/10/10/va-moving-to-fire-cavhcs-chief-of-staff/17053557/
VETERAN FEEDBACK ON VA EXECUTIVE EMAIL INITIATIVE
Last week, I made note of rumors that Secretary McDonald and Under Secretary Allison Hickey were emailing veterans directly when those veterans would ask them about problems via direct email. Here is one bit of feedback I wanted to pass on from a veteran about the process and his experience.
Many veterans are quite pleased with the results, just like the below anonymous veteran who emailed me last Friday:
Hello Ben,

I emailed you yesterday about an email I sent out to Allison Hickey on yesterday and she responded within an hour. I emailed her because I have had a FOIA request open for over 170 working days at the New Orleans VARO for my C-File. I have an appeal pending for an increase for PTSD and TDIU. The New Orleans VARO failed to respond to any and all requests by my representative for the C-File. Well….guess what? I just received a phone call about 10 minutes ago ( on a Saturday ) from someone at the New Orleans VARO. They said my C-FIle was copied and wanted to know where I wanted it mailed to. WOW….I'm stunned here. After over 170 working days of inaction. I sent one email and less than 28 hours later my FOIA request has been completed and all is well. I just wanted to let you know that maybe, just maybe the wheels are slowly beginning to turn deep within the VA.

Thank you again for all you do for all Veterans!

Your fellow USAF/Disabled Veteran…
This new initiative of being available to veterans is really killing it across the country — ie veterans love it when it works out for them. Many veterans who were previously pissed have now come off the fence, and the evidence of this is apparent all across social media channels. Let's hope this positive movement keeps going.
NON-VETERAN: ONE HILARIOUS JEFF GOLDBLUM ADVERTISEMENT
In light of all the negative news out there right now, I decided to conclude each MMQB with a funny ad, cartoon or joke that has nothing to do with scandals within the Department of Veterans Affairs. These are things I come across during my research each week that I think readers will get a chuckle out of or at least an internal LOL.
Last week, thanks to Erika Napoletano (the amazingly beautiful and talented writer dubbed Redhead Writing), I found this special little treat on YouTube.
Goldblum makes me want to have my own music / hot tub room. Check it out:
Read About It: https://boingboing.net/2014/09/30/tim-and-eric-directed-th.html