Appeals Board Corruption Still Unchecked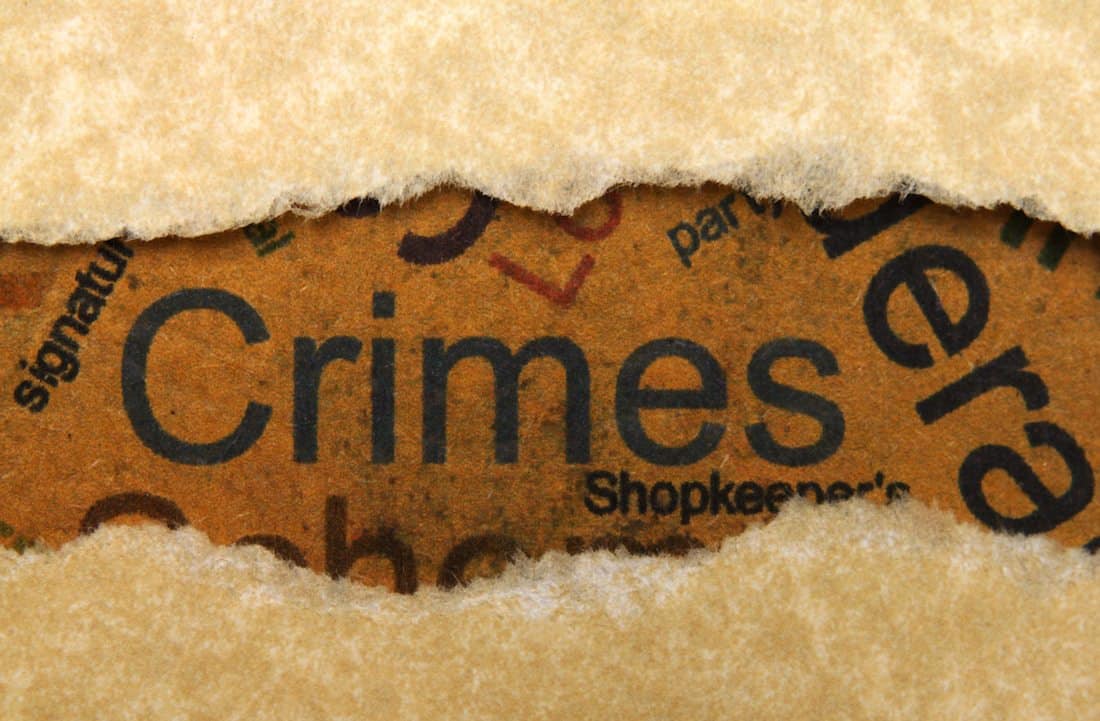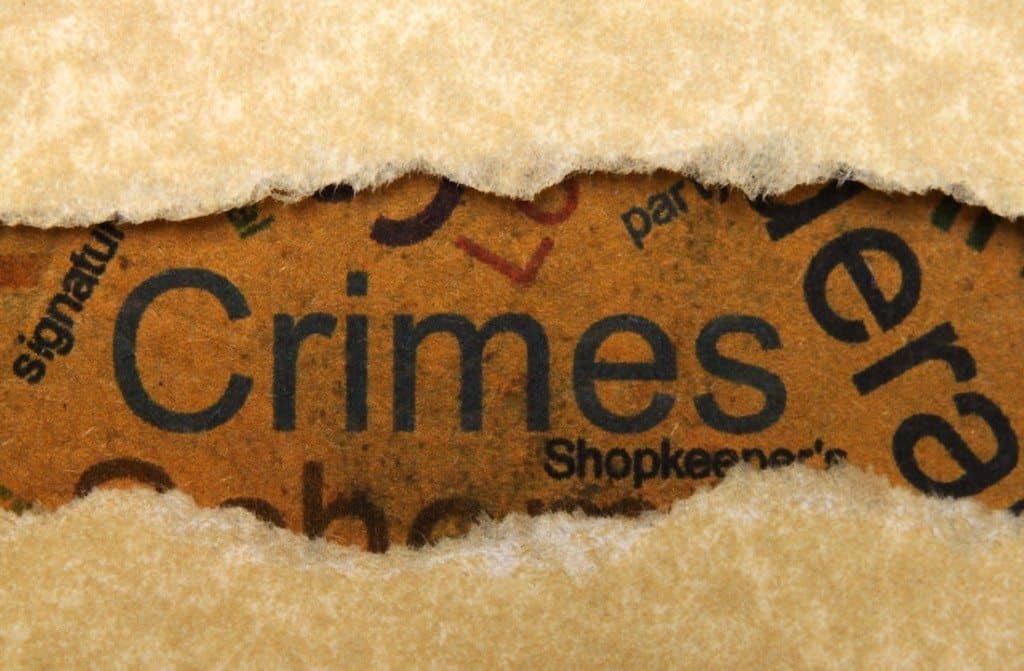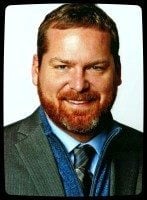 Former "political prisoner" and disabled veteran Keith Roberts is still waiting for reinstatement of his veterans benefits by an appeals board following a "trumped up" prosecution for wire fraud that has since been disproved.
Think it is possible that a bogus benefits denial at the VA Board of Veterans Appeals can result in imprisonment?
Roberts attorney, Robert Walsh, sent me a note about Roberts' case and I took the opportunity to review given current concerns by many in the veteran advocacy community over corruption within the Board of Veterans Appeals. Attorney Walsh's current fight for his client focuses on the current delay to fully adjudicate his client's benefits claim 5 years after a favorable reversal by the US Court of Appeals for Veterans Claims (Roberts v. Shinseki, 23 Vet. App. 416 (2010)) and after Roberts' release from prison. The Court's reversal confirmed evidentiary errors and procedural failures that call into question the evidence that resulted in Roberts' being imprisoned for wire fraud.
The case involves facts and events that I find shocking and deplorable, and a linkage between the current delay and reported corruption within the VA Board of Veterans Appeals that seems likely given that the Board created the benefits reversal in an unlawful decision that resulted in Roberts' imprisonment.
RELATED: Whistleblower claims records manipulation by VA appeals board
How can it take the VA Board of Veterans Appeals to rule on a remand order that essentially cleared a veteran of allegations of fraud erroneously leveled by the Board one decade ago? What you are about to read will venture into the realm of the bizarre, and I am fearful that many other cases like that of Roberts exist.
After learning more about Roberts, I thought it was high time to memorialize the current status of crimes perpetrated against this disabled veteran. He is a veteran with confirmed mental disorders likely linked to military service. He is a veteran VA employees did not like a lot. He is a veteran who was wrongly targeted in an agency witch-hunt after he made a VA OIG complaint about VA employees altering his files.
Let's hope he gets justice this time around more than a decade after the witch-hunt locked in on poor Roberts.
Political Scheming Against PTSD Veterans
Roberts was considered a political prisoner of a scheme hatched under the Republican Party in 2005 to disprove PTSD claims en mass while showing the world veterans are liars. While the Department of Justice pursued allegations against Roberts, it refused to prosecute government contractors defrauding taxpayers of billions in fraudulent claims.
To keep things level, this scheme against veterans and Roberts in particular has stemmed two political administrations, Republican and Democrat, and more than one decade. So clearly the scheme at play is beyond political party and purely and anti-veteran, anti-constitutional criminal conspiracy.
In 2005, the late Larry Scott, editor of VAWatchdog.org, discussed his views of the growing conspiracy with the Washington Post. Scott believed certain conservative groups were working to undermine existing PTSD rules awarding compensation for the condition. The obvious benefit to such scheme would be to reduce the long-term cost of the longest war in American history by eliminating disability benefits for this expensive condition.
According to Washington Post following Scott's interview:
Compensating people for disabilities is a cost of war, [Scott] said: "Veterans benefits are like workmen's comp. You went to war. You were injured. Either your body or your mind was injured, and that prevents you from doing certain duties and you are compensated for that."

Scott said Veterans Affairs' objectives were made clear in the department's request to the Institute of Medicine for a $1.3 million study to review how PTSD is diagnosed and treated. Among other things, the department asked the institute — a branch of the National Academies chartered by Congress to advise the government on science policy — to review the American Psychiatric Association's criteria for diagnosing PTSD. Effectively, Scott said, Veterans Affairs was trying to get one scientific organization to second-guess another.
RELATED: Associated Press spreading RUMORs about PTSD fakers
As I will discuss, the witch-hunt that resulted was largely a failure, but the fall-out from the stigma that resulted is still present and affecting many veterans seeking PTSD benefits. Still, VA psychologist hold secret website forums instructing these professionals on how to game the system.
RELATED: Clandestined C&P Examiner Website Exposed
The Keith Roberts Story
The Roberts story is the strangest I have ever come across. And, the despicable lengths to which VA went to support a case against him after he embarrassed the agency is a blemish on the credibility of our country.
RELATED: Jailed Wisconsin Veteran Case Gets More Bizarre
In 1999, Roberts was diagnosed with PTSD because of his involvement in traumatic event. While in the Navy, Roberts was involved in a failed attempt to save a fellow Navy Airman who was crushed to death by a C-54. One witness corroborated the event.
In 2002, Roberts following the instruction of his veteran service officer to file for PTSD with a better retroactive date. By 2003, Roberts became convinced VA was engaged in fraudulent manipulation of his claims file. He further became knowing as a "belligerent ass" by VA employees while pushing them to follow the law.
As previously mentioned, in 2005, VA began a witch-hunt scheme that was little more than a failed attempt to accuse PTSD veterans of defrauding the government with malingering PTSD symptoms. Only 12 veterans out of the more than 2,000 investigated actually supported the criteria for malingering.
But that did not stop VA from pushing prosecution of some PTSD veterans by either wrongfully labeling them as frauds, withholding benefits, or putting some veterans in prison while the VA Board of Veterans Appeals wrongly supported poorly supported benefits denials.
For Roberts, the prosecution for wire fraud was based on thin evidence primarily supported by an incorrect denial of a better PTSD retroactive date. The agency claimed Roberts inflated his involvement in saving the Navy Airman and went on to erroneously claim Roberts received back benefits to which he was not entitled.
Making matters really squirrely, the Department of Justice proceeded to use the denial of benefits from the Board as support for its claim that Roberts committed wire fraud.
Think this through for a second. Veterans Affairs was engaged in a witch hunt to show veterans commit fraud on a regular basis when seeking PTSD claims. Roberts blows the whistle on VA for manipulating evidence – an act that would result in a veteran's benefits being fraudulently withheld.
Instead of going after the agency in the many instances of evidence destruction, the Department of Justice went after the lowly veteran because he pissed off the wrong people.
How is that for justice?
In 2010, the US Court of Appeals for Veterans Claims (CAVC) reversed the Board's decision. In so doing, it corrected the enormous evidentiary error perpetrated by the Board that was erroneously relied on in Wisconsin for Roberts conviction of wire fraud.
How can you commit wire fraud if you were actually entitled to the benefits you received based on a correct decision based on the evidence on hand?
You simply cannot.
And how does our great country reply to the grievance Roberts has against it for wrongfully imprisoning him?
On remand, the Board of Veterans Appeals has withheld its decision. The decision was rendered in 2010 and Roberts was exonerated.
So how is it that the Board can refuse to reverse its decision? How long can we expect Roberts to wait for justice?
His attorney Robert Walsh believes internal VA Board of Veterans Appeals corruption exposed by another whistleblower last year is at the core of the unlawful behavior.
Corruption at Board of Veterans Appeals
According to whistleblower Kelli Kordich, high ranking attorneys at the board created its own wait list scandal by changing tracking dates to make it appear Board attorneys had better performance numbers than otherwise. Those numbers supported bonuses and promotion for heads at the Board who were engaged in or actively supported the fraud.
The following excerpt is from Stars & Strips:
Mirroring a scandal that engulfed its health care system, VA managers handling disability benefit appeals also manipulated records to hide overly long delays in deciding cases, an agency whistleblower testified Wednesday on Capitol Hill.

The chairman and head office staff of the Board of Veterans' Appeals shifted cases in a tracking system in 2012 to wipe evidence it had held some for months, and over a year in at least one case, Kelli Kordich, an attorney with the board, told a House Veterans Affairs subcommittee.

The sworn testimony sparked concerns among lawmakers that the systematic practice of doctoring electronic records at hundreds of VA hospitals and clinics to disguise long wait times may have spread to other areas of the sprawling federal agency.

The Board of Veterans' Appeals, which now has 280,000 pending appeals cases, said the incidents happened two years ago and were quickly fixed.

Kordich said a VA union sent a letter to former VA Secretary Eric Shinseki in June 2012 notifying him that board staff were unnecessarily delaying appeals. Veteran cases ranged from 120 to 415 days old, including five cases held personally by the board's principal deputy vice chairman.

"Most of the cases involved decisions on appeals of waiting veterans that already had been prepared by board attorneys and were simply awaiting the signature" of the head office staff, she said.

When the board became aware of the complaint to Shinseki, top staff members entered the electronic case tracking system and reassigned the old cases to new attorneys, Kordich said.

"This had the effect of resetting the calculation of how many days the appeal had languished in one location," Kordich said.

She also outlined what she called a "toxic" office atmosphere characterized by "unchecked mismanagement, corruption and blatant disregard for out nation's veterans." Kordich said all the managers involved in delaying the appeals received employee bonuses and were later promoted.
With this level of corruption, how can the American taxpayer standby while active fraud is benefiting those who wrongfully accuse others of the same despicable behavior?
Laure Eskenazi, the current executive in charge at the Board allegedly engaged in fraudulently delaying veterans claims by falsifying federal records. After exposure by the whistleblower, Eskenazi was appointed to being the "executive in charge" at the Board despite being only the vice chairman.
Justice, justice, justice… when will we see justice? Why is the Republican lead Congress and Senate sitting on its hands while this behavior is clearly being rewarded? As the supposed party of the American Taxpayer, why is this kind of fraud being allowed while veterans are being harmed?
More Backstory on Political Scheme
As I wrote this article, I began to check the hyperlinks used by some reputable forums to highlight the rather well documented witch-hunt inspired by the American Enterprise Institute. These forums highlighted articles penned by a psychiatrist named Sally Satel, who some believe is closer to the center of the scandalous scheming against PTSD veterans. Most of the articles have been scrubbed.
I did find an excerpt from Satel indicating she believes veterans are conspiring in underground networks to unlawfully get benefits to which they are not entitled:
Psychiatrist Sally Satel, who is affiliated with the conservative American Enterprise Institute, said an underground network advises veterans where to go for the best chance of being declared disabled. The institute organized a recent meeting to discuss PTSD among veterans.

Once veterans are declared disabled, they retain that status indefinitely, Frueh and Satel said. The system creates an adversarial relationship between doctors and patients, in which veterans sometimes take legal action if doctors decline to diagnose PTSD, Frueh said. The clinician added that some patients who really need help never get it because they are unwilling to undergo the lengthy process of qualifying for disability benefits, which often requires them to repeatedly revisit the painful episodes they experienced.

The concern by Frueh and Satel about overdiagnosis and fraud — what researchers call "false positives" — has drawn the ire of veterans groups and many other mental health experts.
I consider their claims to be generally unsupported nonsense purported by medical doctors who should know better than to stigmatize veterans. However, in this instance Washington Post got it right regarding stigmas about PTSD keeping veterans from accessing the benefits:
A far bigger problem is the many veterans who seek help but do not get it or who never seek help, a number of experts said. Studies have shown that large numbers of veterans with PTSD never seek treatment, possibly because of the stigma surrounding mental illness.
Sadly, this argument is still ongoing in the press. I periodically see biased and clearly one-sided reporting by some well known journalists who repeatedly interview VA doctors discussing this malingering issue. These doctors also show reporters confidential records of veterans with PTSD examinations. I have confronted VA Health Administration about this, but they refuse to provide any information including investigations into the doctors who leaked the documents.
RELATED: Wall Street Journal Says VA Disability Calculator Too Veteran Friendly
How are these VA employees able to go to the press in this way? How can they show journalists privileged medical records of VA examinations?
Conclusion
In my mind, the argument here is silly. Our government is paying $2 to save a $1.95. The notion that veterans are liars when it comes to PTSD was disproven. Veterans were harmed during the witch-hunt, but our government refuses to make it right.
For Roberts, our government targeted a veteran who blew the whistle who was considered a loud mouth. This could be any of our nation's founding fathers who were also veterans of the Revolutionary War and quite outspoken when it comes to rights and morality.
So how is it that our country's leaders, under both Democrat and Republican regimes, are unable or unwilling to root out evil people?
More on Keith Roberts