Newest Veterans Affairs Appeals Modernization Called RAMP May Fail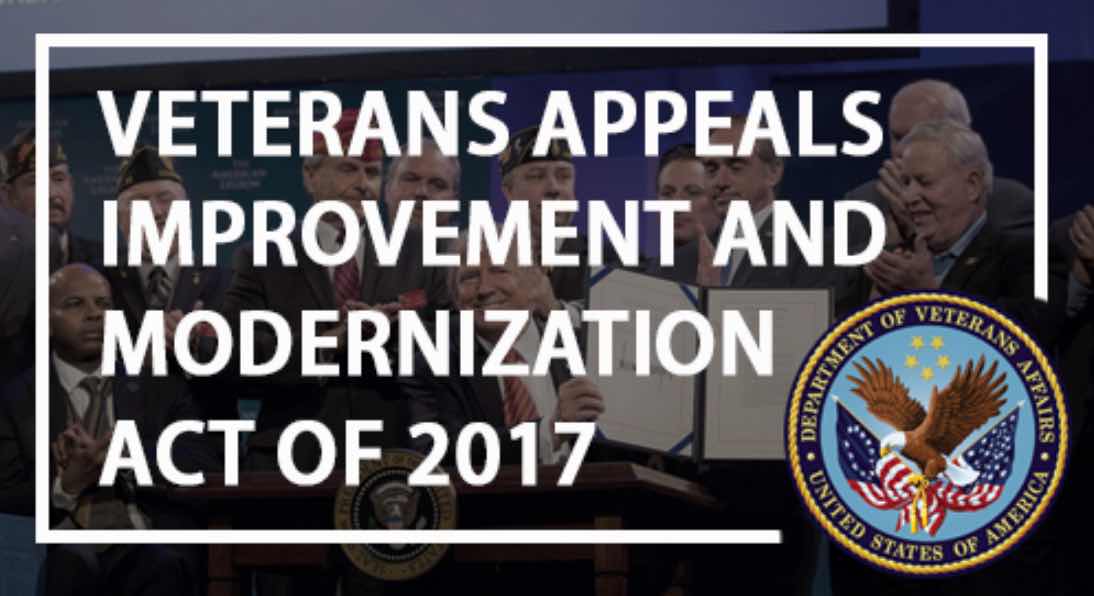 Congress fears the newest attempt to modernize Veterans Affairs appeals called RAMP may fail just like previous attempts to improve the program to decrease wait times.
The problem this time?
The short story is the agency bit off more than it can chew, failed to gather enough data on the proposed appeals changes prior to pushing them forward, and it failed to fully consider all appeals rights issues.
Adding insult to injury, the agency cannot get many veterans to opt in for the new system meaning they cannot create a large enough sample to evaluate for next steps prior the upcoming deadline in one year. Only 450 veterans have opted in at this point.
Good News RAMP Goals
The Government Accountability Office believes the present attempts to implement RAMP has serious issues. The problem is not with the goal, which is to process claims with accuracy within 125 days and for appeals to the Board of Veterans Appeals to be resolved within 1 year. This is incredible compared to those currently waiting 7 years.
If RAMP did not limit a veteran's rights, I would say the goal is solid. But…
About RAMP Appeals
For those wondering what RAMP is, VA.gov explains:
Supplemental Claim Lane
Select this option if you have additional evidence that is new and relevant to support granting your benefit claim. VA's goal is to complete these supplemental claims in an average of 125 days.
We will assist you in gathering new and relevant evidence to support your claim.
We will review any new and relevant evidence submitted since we last decided your claim.
If desired, you can continue to submit supplemental claims with new and relevant evidence or use the Higher-Level Review Lane after you receive a decision in the Supplemental Claim Lane by making an election for further review within one year of the date on your decision notice.
Higher-Level Review Lane
Select this option if you have no additional evidence to submit in support of your claim but you believe that there was an error in the initial decision. VA's goal is to complete these higher-level reviews in an average of 125 days.
A higher-level review consists of an entirely new review of your claim by a senior claims adjudicator.
The Higher-Level Reviewer will only consider evidence that was in VA's possession at the time you opt-in. You and/or your representative will NOT be able to add new evidence during this process.
We cannot assist you in developing additional evidence. However, if the Higher-Level Reviewer discovers an error in our duty to assist in the prior decision, your claim will return to initial decision makers for additional processing to correct the error.
You or your representative can request an optional one time telephonic informal conference with the Higher-Level Reviewer to identify specific errors in the case. Requesting an informal conference may cause some delay in the processing of your higher-level review.
If necessary, you can use the Supplemental Claim Lane after you receive a decision in the Higher-Level Review Lane, by making an election for further review within one year of the date on your decision notice. However, you will not have immediate access to the Higher-Level Review after receiving a decision in the Higher-Level Review Lane.
Known RAMP Appeals Problems
Here is the problem(s).
The agency sent out notification letters to thousands of veterans with pending appeals that lack the necessary information to discern the veteran's rights. Loads of veterans received the invitations but did not opt-in.
RELATED: Top Five TDIU Misconceptions Reviewed
Presently, the agency only received a 3 percent opt-in for the trial run of 15,000 veterans who received the invitations to try out the RAMP process. This is around 450 vets.
Making matters more complicated, the letters provide options that actually limit a veteran's rights related to future appeals and evidence gathering depending on what track the veteran opts for. The surrendering of those rights without proper legal guidance can result in a veteran ultimately losing rights that cost the appeal later if unresolved.
RAMP Deadline Approaching
VA has until February 19, 2019, to implement the new appeals process. Right now, GAO says the agency lacks the information necessary to move forward. This means the agency pushed for this solution behind closed doors without being able to achieve the goal.
Despite stripping veterans of certain rights including the right for the agency to assist in gathering evidence should a veteran opt-in, the program also failed to evaluate how an appeal to the Board of Veterans Appeals may fit into the plan.
Maybe that is payback for the Forum Of Hate where numerous Veterans Law Judges were busted making lewd, racist and bigoted statements about coworkers?
The current backlog sits at 470,000, but the state of affairs certainly makes it look like the RAMP system may be an overcomplicated bust at a time when the agency still struggles to manage simple decisions well much less complicated processes.
My contacts in DC say the RAMP program was set up to fail to begin with in order to usher in more radical changes, possibly including the use of Administrative Law Judges instead of Veterans Law Judges that report to the Secretary.
What do you think of the changes?
Source: https://federalnewsradio.com/veterans-affairs/2018/02/overseers-fear-va-new-appeals-modernization-will-go-the-way-of-past-failed-projects/