VA Official: Vets Should Give Up Appeals Rights, 'Instead' Reopen Claim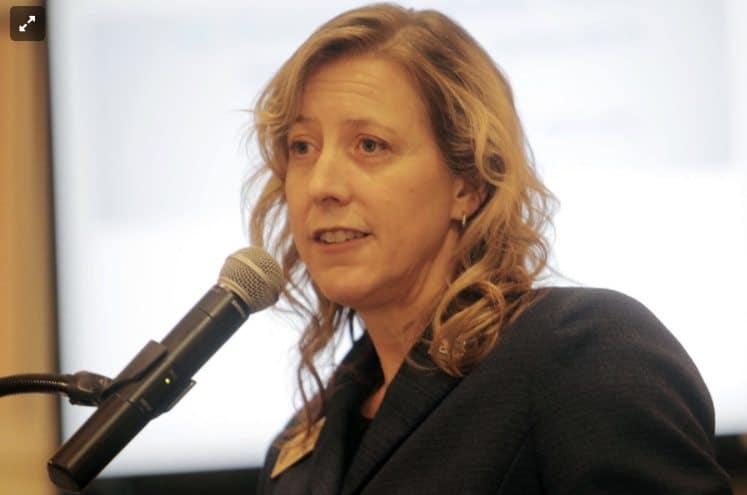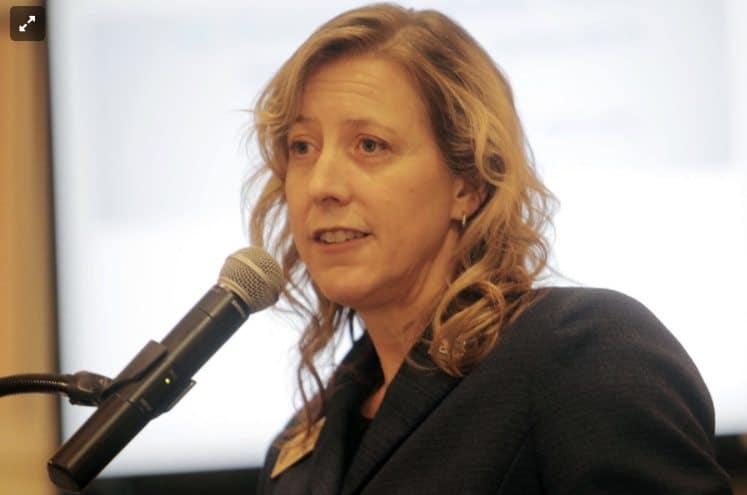 The director of the Columbia VA Regional Office was quoted advising veterans to avoid the appeals process without mentioning the impact of not appealing a denial.
At a rotary club meeting, regional office director Leanne Weldon warned veterans against filing an appeal after a denial because the appeals process takes 5-8 years. Instead, she advised veterans wrongly denied to file a new claim or a claim to reopen because the veteran might get a favorable decision within 112 days.
"Also, file a new or reopen a claim, instead of an appeal. Appeals can take five to eight years, where a new claim takes an average of 112 days."
Her advice was highly deceptive because it failed to mention the Decision Review Officer option for a local hearing to resolve the appeal, which saves the veteran's effective date of filing the initial claim and does not take 5-8 years to resolve.
She also failed to mention how much VA stands to save by not paying veterans backpay when the opt for her quicker option – thousands of dollars per veteran. For Columbia VA, that could amount to tens of million of dollars wrongly withheld from veterans through South Carolina, which is home to 100,000 receiving $1.4 billion in disability claims.
Infamous Disability Compensation Process
The process Weldon discussed is the now infamous disability compensation VA benefits claims process. For almost a decade, VA has struggled processing initial claims creating a backlog. VA then sold taxpayers on numerous multi-billion dollar IT solutions to fix the backlog while also rushing claims decisions through that were decided incorrectly.
Now, initial VA claims are decided quickly, whether wrong or right, and incorrectly processed initial claims are then moved into the appeals process and resultant backlog there. At least, that is what is supposed to happen.
Instead, VA has convinced veterans directly, or through their veteran service officer, to shunt that process by refiling their claim or requesting to reopen the claim despite having time to file an appeal to protect their rights and make use of the quicker Decision Review Officer process.
Yesterday, Weldon failed to mention such strategy, surrendering one's appeals rights, would result in many veterans forfeiting thousands of dollars in back pay they forego by refiling the same claim. She also failed to mention the evidentiary impact of not appealing an unfavorable denial since such a move could result in an adverse decision on certain evidence becoming final.
Fruits Of Bad VA Benefits Advice
Generally, the bad advice VA teaches VSOs to give veterans consists of:
Filing a request for reconsideration of claim – this robs the vet of their effective date
Filing a new claim for the same claim – this robs the vet of their effective date
Filing to reopen claim for same claim – this robs the vet of their effective date
As noted above, a wrongly decided claim can result in a disabled veteran going without hundreds or even thousands of dollars each month. Over the course of one year, any veteran could forgo thousands if not tens of thousands of dollars in backpay.
While the scheme Weldon pushes might result in a veteran getting a favorable benefits decision sooner, it also results in VA paying less money to veterans who would otherwise receive the money after a favorable appellate decision.
Further, there is no guarantee the VA regional office in question will make a better decision the second time using the same facts it mistook as insufficient the first time. In those instances where VA gets it wrong a second time, that veteran, unless she filed a Notice of Disagreement on the required 21-0958 within 12 months, will have lost their right to an earlier effective date.
Either way, Weldon and directors like her save money.
This is in many ways like the Great Benefit scheme discussed in the landmark movie The Rainmaker with Matt Damon and Danny Devito. In testimony, Great Benefit admits it falsely denies insurance holders' claims the first time around, as policy, to weed out frivilous claims. Then, if the claimant really merits the insurance settlement, they address it if the claimant persists. Does this sound like VA?
VA Dishes Misinformation To Veterans
For years, many attorneys have attempted to combat the misinformation being spread by veteran service organizations who reportedly were instructed by VA employees to advise veterans against their right to an appeal. We also wanted to take action against VA for giving legal advice without informing veterans of the consequence of such a decision.
We lacked evidence that VA was engaging in this practice of deceiving veterans vis a vis veteran organizations until this news report from Columbia.
According to The Morning News:
Leanne Weldon, regional director of benefits for the VA in Columbia, spoke Monday to the Florence Rotary Club on problems many veterans are facing and how they can get help faster. 
Weldon, an Iraq War veteran, said she understands how the claims process can become convoluted and frustrating. She said the best thing to do is call and get help.
"Come in and visit us or get a service officer to help you understand the process and where you are in that process," she said. "Also, file a new or reopen a claim, instead of an appeal. Appeals can take five to eight years, where a new claim takes an average of 112 days."
Weldon said veterans coming from tours in recent wars, such as the Gulf War, Iraq and Afghanistan, are facing trauma and health issues at higher rates.
"Ultimately we want to treat these veterans, find the causes of what's happened to them and prevent that from happening to other veterans," she said. "We're not an office full of bureaucrats; most of us are veterans also."
Weldon urged veterans in need to call the VA at 1-800-827-1000, or the Florence County Veterans Affairs office at 843-665-3045.
Source: https://www.scnow.com/news/article_09ec7794-c342-11e7-ad6d-8784be7c93f1.html