Non-VA Emergency Room Bill Denial, An Update To Kare 11 Investigation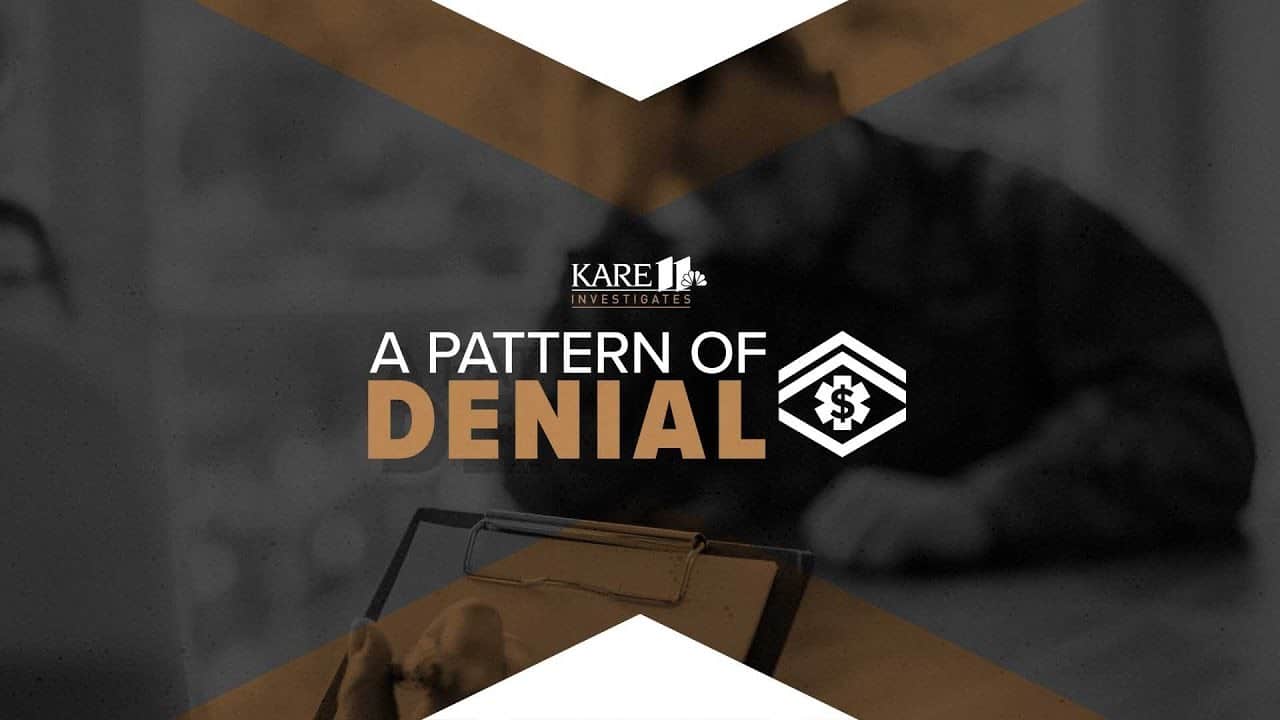 On Christmas, an update on the non-VA emergency room bill denial story was broadcast by Kare 11 News and reporter AJ Lagoe after almost two years on the story.
The Kare 11 story kicked off after I reported my own personal experience to Lagoe. Some of you may recall I experienced symptoms of heart attack in 2017 after my ex-wife Amie Muller died from complications of her pancreatic cancer following burn pit exposure at Balad, IQ, AB.
Once AJ and he team started working the story, other examples came out of the woodwork. For me, VA concluded, at least initially, that a prudent layperson would not have gone to the Emergency Room when experiencing the same symptoms. The agency quickly reversed shortly after AJ called to ask questions.
Other veterans reported similar experiences. The long and short of it is – VA conducted an investigation. Veterans are still being denied, but the Kare 11 reporting did force the agency to make changes to policies and procedures to avoid embarrassment.
RELATED: New VA Video – Vets Do Not Need Permission To Go To Emergency Room
Former Congressman Tim Walz was elected to serve as governor of Minnesota. GAO released its own investigation showing annual denials of non-VA emergency bills are being denied at around $1 billion per year.
I suggest reading the full story, but I will post the section of the story that details my experience below, in italics. The video is at the top if you missed it.
Benjamin Krause Non-VA Emergency Room Bill Denial
In fact KARE 11's investigation found there's evidence of a disturbing pattern of veterans getting wrongly stuck with medical bills because the VA claimed they didn't have a real emergency.
When you are parents of a newborn, there can be a lot of sleepless nights. But for Ben and Gretchen Krause, one night stands out.
"It was a tough night that's for sure," Ben recalled of the nine hours they spent in a Woodbury emergency room.
It began when Ben says he felt severe chest pain and was struggling to catch his breath.
"I felt like my chest was about to pop," he said.
"I remember he said something's wrong," Gretchen remembered. "Something's wrong!"
Fearing her husband was having a heart attack, Gretchen grabbed the baby out of bed and drove the family to the emergency room at HealthEast's Woodwinds Hospital.
Instead of a heart attack, doctors eventually determined Ben was having an extreme form of stress likely exacerbated by a recent death in the family.
"Technical term for it is malignant hypertension with neurological and cardiovascular complications," Ben explained. "I couldn't dial back the stress from what was going on in the grief process."
As a service-connected disabled veteran, Ben expected the Minneapolis VA would automatically pick up the $6,066 hospital bill.
He was mistaken.
"I got a letter in the mail saying they were going to deny me," Ben said.
Just like in Gerry Malwitz's case, Ben's letter stated, "The treatment provided does not meet the Prudent Layperson definition of an emergency."
"Apparently, a prudent normal guy wouldn't have gone to the emergency room if they were experiencing chest pains like I was," said Ben sarcastically.
While many veterans might have concerns about challenging the VA denial, Ben Krause happens to be one of the nation's most prominent and outspoken veteran's rights attorneys.
Ben likens the VA's letter to bad faith insurance denials. "This is straight out of the insurance company 101 books on how to deny a claimant," he said.
In fact KARE 11 discovered the VA's own Prudent Layperson guidelines spell out an example of how a veteran would be justified going to an emergency room – even if the final diagnosis turns out to be something less serious.
"Case Example A" describes a patient who goes to the ER complaining of chest pain but is given a diagnosis of "mild gastric irritation."
The VA's "Prudent Layperson Fact Sheet" goes on to state that because chest pain is a "potentially serious problem" it "clearly falls into the category of what any prudent layperson would consider an appropriate use of an emergency department."
"When you look at it this, it is almost verbatim your case," KARE Investigative Reporter A.J. Lagoe said to Krause while reading the VA Fact Sheet.
"Right," Krause laughed. "It's black and white. And it is Case Example A!"
"If it happened to me, I guarantee it's happening to thousands of veterans nationwide," Krause said.
Government records show he is right. During a Congressional hearing in 2016, VA Assistant Deputy Undersecretary for Health for Community Care, Dr. Baligh Yehia submitted written testimony about veterans being denied payment for emergency room visits.
That statement shows approximately 98,000 claims were denied because the condition was determined not to be an emergency between the beginning of fiscal year 2014 and August of 2015.
Dr. Yehia wrote, "Many of these denials are the result of inconsistent application of the "prudent layperson" standard from claim to claim…" He added, "When denied, the financial responsibility for these claims, which can be substantial, often falls on Veterans."
"It's absurd," said Krause.
KARE 11 emailed the Minneapolis VA asking for an interview to discuss Krause's case. Later the same day, Krause received a call from a VA official saying a mistake had been made and his claim should not have been denied.
"The second that they realized that somebody was looking into it, and somebody with the ability to make it into a national story, once they realized that, then they called and said, 'Oh sorry, we made a mistake, we're going to take care of it.'"
In an email, Minneapolis VA officials blamed the denial on a "coding error" by the non-VA emergency room that treated Krause. They also stated that at the time of the initial denial, VA did not yet have all his records.
However, KARE 11's investigation discovered other veterans were denied even when records showed the VA directly instructed them to seek outside emergency treatment.
Source: https://www.kare11.com/article/news/investigations/kare-11-investigates-a-pattern-of-denial/89-75edb7d8-5e8e-4816-b9b1-6a8106e448e2