Pelosi, Democrats Block Veterans Affairs Funding From Friday's Omnibus Bill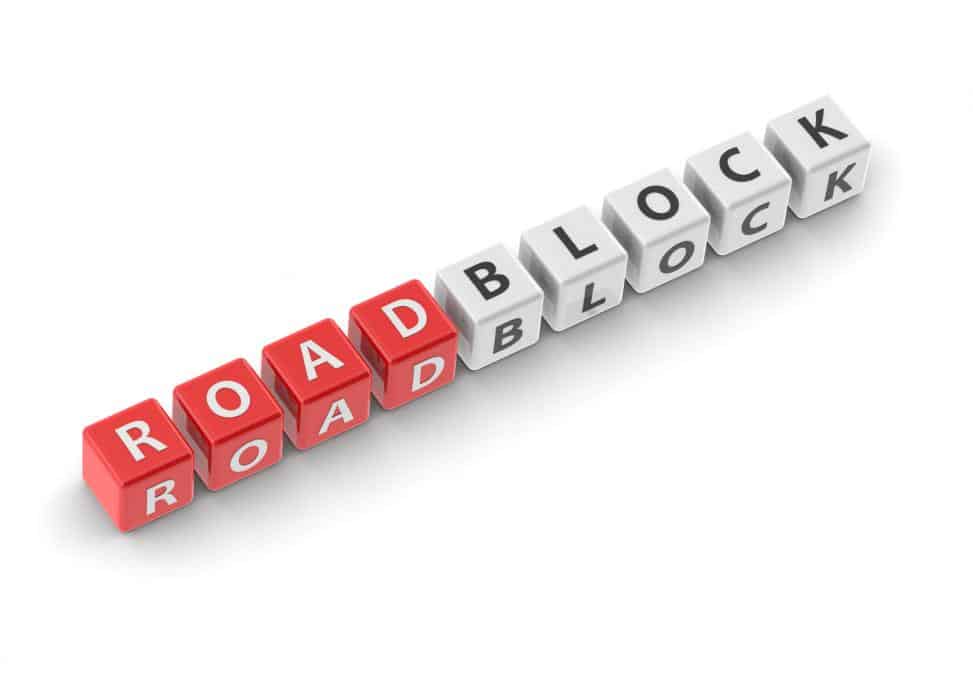 House Minority Leader Nancy Pelosi (D-Ca) and other Democrats "put the breaks on legislation" claiming it "won't reduce wait times and won't make the VA easier to use."
The reversal came following a compromise reached by both Democrats and Republicans that even satisfied testy veteran organizations overseeing the process.
The compromise was something "we can live with," said Garry J. Augustine, executive director of the 1.3 million-member Disabled American Veterans. "And we are disappointed by the holdup. This is something we've worked really hard on, and we've tried to come up with compromises on getting [this] right."
Exactly what will happen with the legislation in question, Caring for our Veterans Act, S.2193, is presently unknown. It was intended for inclusion in the omnibus bill to cover federal spending for the rest of the fiscal year and must be passed before midnight Friday to avoid a government shutdown.
In the past two months, the government has shut down twice. The omnibus bill would avoid a shutdown this Friday. Now, by outstripping Veterans Choice expansion, Leader Pelosi and Democrats are definitely playing games with veterans' access to health care despite previous bipartisan support.
I for one would like to hear precisely what Leader Pelosi thinks would reduce wait times and make VA easier to use. Wouldn't you?
Chairman Roe Letter To Leader Pelosi
Chairman Roe wrote the following in response to Pelosi's obstinacy:
Dear Minority Leader Pelosi,
I am writing in regard to the letter you received yesterday from a number of our nation's largest and most active veterans service organizations (VSOs) – The American Legion, AMVETS, the Disabled American Veterans, the Military Officers Association of America , the Paralyzed Veterans of America, Veterans of Foreign Wars of the United States, Vietnam Veterans of America, and the Wounded Warrior Project.
As you know, Chairman Isakson and Ranking Member Tester of the Senate Committee on Veterans' Affairs and I were able to achieve agreement over the weekend on a proposal that would strengthen the Department of Veterans Affairs (VA) healthcare system for our nation's veterans now and in the future. Specifically, it would consolidate and improve VA's disparate care in the community programs (including Choice); expand comprehensive support to caregivers of veterans of all eras; and address VA's aging infrastructure portfolio through a transparent and objective Asset and Infrastructure Review (AIR) process.
AIR resulted from a Commission on Care recommendation that called on Congress to enact legislation to establish a VA facility and capital alignment process to be implemented as soon as practicable. That recommendation was supported by the Commissioners that you appointed – including Michael A. Blecker, Charlene M. Taylor, and Col. Lucretia M. McClenney. It was also supported by the Commission Chairwoman Nancy M. Schlichting, who was appointed by President Obama.
AIR proceeded through rigorous regular order. It was the topic of a Full Committee oversight hearing on July 12, 2017, a Full Committee roundtable discussion with VA and VSOs on September 7, 2017, a Full Committee legislative hearing on October 12, 2017, and a Full Committee markup on November 8, 2017. In addition, I had small group meetings throughout October with Majority and Minority Committee Members – including Ranking Member Walz, Congressman Takano, Congresswoman Brownley, Congressman O'Rourke, Congressman Peters, and Congressman Correa – and my staff had one-on-one meetings throughout September and October with any VSO or other stakeholder that wanted to discuss AIR. As a result of those efforts, numerous changes were made, to include the following:
Expanded the timeline an additional four years to allow VA time to gather data, complete market assessments, and stabilize community care efforts;
Require the Commission to be reflective of the current demographics of veterans enrolled in the VA healthcare system;
Require VA to consult with VSOs prior to the publication of VA's criteria for modernization/realignment and extend the public comn1ent period for those criteria from 130 days to 90 days;
Require VA to consult with VSOs and local veterans when conducting the market assessments and when making recommendations regarding the modernization/ realignment of VA medical facilities;
Require the market assessments to consider the unique ability of federal health care to retain a presence in rural areas where commercial providers may not exist or are at risk of leaving and how deficiencies may be filled by expanding VA 's internal capacity to provide care (including but not limited to extending hours of operation, increasing VA personnel, or expanding space through the construction, leasing or sharing of facilities);
Require the Commission to conduct public hearings in each region where VA has recommended a facility be closed and, to the extent practicable, in regions impacted by any other VA recommended actions;
Require that all proceedings, information, and deliberations of the Commission be available for review by the public;
Require Commissioners to serve without compensation;
Require that information transmitted or received by VA, the Commission, or the President regarding the Commission or Commission-related activities be made publically available online within 24 hours;
Remove the requirement for witnesses at Commission hearings to testify under oath;
Amend the definition of "modernization" to include "the construction, lease, or sharing of facilities";
Prohibit VA from pausing major or minor construction while the Commission is ongoing;
Authorize VA- after consulting with VSOs -to include in future budget-submissions following the termination of the Commission a recommendation for future Commissions or other capital asset realignment/management processes; and
Require VA to consider the extent to which VA medical facilities are appropriately staffed and whether there has been insufficient resource allocation or deliberate understaffing.
I am proud that, as a result of these changes, the VSO letter to you yesterday affirmed that AIR will result in "a stronger, more focused, better aligned VA infrastructure designed to support the delivery of care to veterans when and where they need it." Our veterans deserve no less. 
Moving forward, I urge your support for the inclusion in this week's omnibus spending bill of the bipartisan, bicameral deal that Chairman Isakson, Ranking Member Tester, and I have achieved. Our VSO partners agree that this deal represents a "historic opportunity" that could "measurably improve the lives of millions of veterans today and in the future." I wholeheartedly agree with them and I hope you do too.
Sincerely,
David P. Roe M.D., Chairman
Source: https://www.washingtonpost.com/news/checkpoint/wp/2018/03/20/veterans-health-care-reform-hits-roadblock-jeopardizing-one-of-trumps-legislative-priorities/?utm_term=.3237293b961a