BREAKING: Phoenix VA Director Suddenly Retires After Recording, Cites Health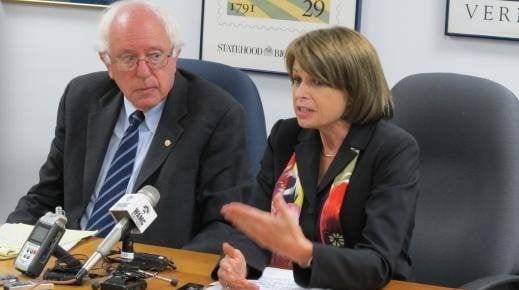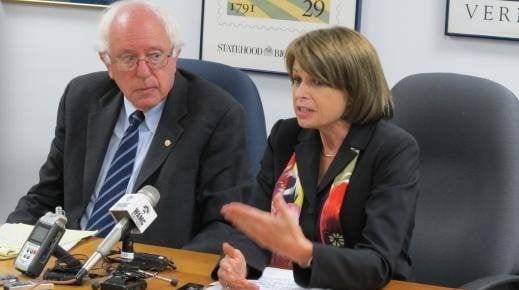 A leaked announcement just sent to me by an insider contains an announcement that Phoenix VA director Deborah Amdur is suddenly retiring just one day after a scandalous recording exposed wait list problems at the facility.
The reason? An email from the human resources chief at Phoenix VA cites "medical issues she has had flare up recently." I did not know TOTAL FAILURE AT YOUR JOB was a medical condition, but okay.
Here is what I think really happened. Amdur was busted misleading Congress when she was head of a VA medical center in Vermont. She was then charged with investigating the Tomah VA's opioid scandal where veterans died. Once that was whitewashed, the then moved to Phoenix VA after the wait list scandal needed a clean up.
But Wednesday night, Steve Cooper, a cancer patient at VA, secretly recorded a doctor and nurse within the Phoenix VA medical system confirming problems persist related to the Phoenix VA wait list despite shuffling the leadership deckchairs.
This is contrary to Sloan Gibson saying wait list problems were primarily an exaggeration of the press in 2014. It is also contrary to claims from Amdur that all was well and good at Phoneix VA after she took over about 8 months ago.
Her sudden retirement announcement will apparently be made sometime next week according to a source, but you are getting it here first.
Barara Fallon will be in charge until a new director is announced.
(You can download the announcement below)
PHOENIX VA DIRECTOR BARBARA AMDUR INTERNAL ANNOUNCEMENT
Sent: Friday, August 26, 2016 10:04 AM
To: VHAPHOHRMSGROUP
Subject: GOOD MORNING

Two items of interest to share this morning:

First off, the All Employee Survey cut off for input is rapidly approaching. If you have not already done so, please make sure you complete the survey. It is 100% anonymous (any of the demographic data you input is not provided to our facility) and you can help me make changes that will benefit you and our processes.

Secondly, the Director, Ms. Deborah Amdur, notified Service Line Chiefs this morning that she will be retiring in the near future. This is unexpected and is related to medical issues she has had flare up recently. In the short term, Ms. Barbara Fallen (Director of the Loma Linda facility) will work with us as we transition to a new Director.

Have a great weekend,

Scott

R. Scott Nevins

Chief

Human Resources Management Service
Phoenix VA Health Care System
650 East Indian School Road
Phoenix, AZ 85012

(602) 277-5551 x 3036
(602) 222-6554 Fax
DOWNLOAD: Copy Of Phoenix VA Director Retirement
WHAT THIS MEANS
This announcement is great news. It shows veterans armed with a recorder can take down a medical center director when their employees admit failures or wrongdoing of facility management on a recording.
In the story published here today and by Channel 12 news two days ago, recordings of a doctor and nurse show Phoenix VA is overloading doctors with patients. The facility has also shut down access to primary care providers by phone. Patients cannot apparently schedule appointments through normal communication channels.
The recordings confirm that health care providers are aware of substandard care at the facility caused by bad decision of managers that ultimately harm veterans seeking care.
Meanwhile, in Washington DC, whitewash master Sloan Gibson has twisted the wait list scandal into an exaggerated creation of the press. Behind the scenes, Gibson shut down the Office of Medical Inspector just after the Phoenix VA scandal broke, which effectively shunted all investigations back to each VISN rather than allowing centralized review.
And we all know how that ended up.
The Phoenix VA wait list scandal was a national fraud perpetrated against veterans and against the taxpayers that allowed these criminals to abscond away with higher bonuses and without accountability for dead veterans.
DEBORAH AMDUR DUPLICITY
Deborah Amdur was just coming off a stint leading the VA's investigation into the drug scandal at Tomah VA in Wisconsin.
There, Tomah VAMC doctors were recklessly and unlawfully prescribing opioids to veterans that resulted in death and injury.
RELATED: VA Creates Liars Club At Phoenix Az
Before investigating Tomah, Sen. Kelly Ayotte asked Amdur about a scandal at White Junction VA, where she was the director. Rather than provide a transparent and truthful answer, Amdur misled the senator about prescribing recalled drugs. When confronted, Amdur said, "Absolutely not. I would never mislead a member of Congress." Now, Amdur will lead Phoenix VA Medical Center.
Agency response? "Promote above peers."
WHO IS BARBARA FALLON, NEW PHOENIX VA DIRECTOR?
According to the Loma Linda VA facility page, here is Fallon's background:
Barbara Fallen was appointed as the Director, VA Loma Linda Healthcare System on June 30, 2013. She has the responsibility for the overall management of the 1b tertiary care teaching facility that provides primary health care services to more than 71,000 Veterans in Southern California's Inland Empire and portions of Southern Nevada.

Prior to this role, she served as the Deputy Network Director, Network Operations Officer, and Network Strategic Management Officer. In her role as Deputy Network Director she served as Acting Director, VA Southern Nevada Healthcare System and Acting Network Director, VA Desert Pacific Healthcare Network.

Ms. Fallen previously served in positions at VA healthcare systems in Long Beach, Albuquerque, Phoenix, Temple Texas and Hines Illinois. She is a graduate of the prestigious Presidential Management Intern Program. Her VA career started in Clinical Nutrition at Hines VA in Chicago. She progressed within the ranks of Food and Nutrition Service until transitioning into an administrative career in 1987.

Ms. Fallen received her undergraduate degree in Nutrition from San Diego State University in 1981 and Masters of Public Administration and Healthcare Administration degree from Arizona State University in 1987. She is a Registered Dietitian and a Fellow in the American College of Healthcare Executives.
 How will things roll out now?
UPDATE:
Amdur sent out her retirement email early. It was slated to come out next week, but my guess is after this was leaked, they threw in all the cards.
She claims she got sick only after working at Pheonix VA, and that the illness required that she retire. So merely being at Phoenix VA is not good for veterans or employees…?