Police SWAT Kills Suicidal Veteran While Trying To Save Her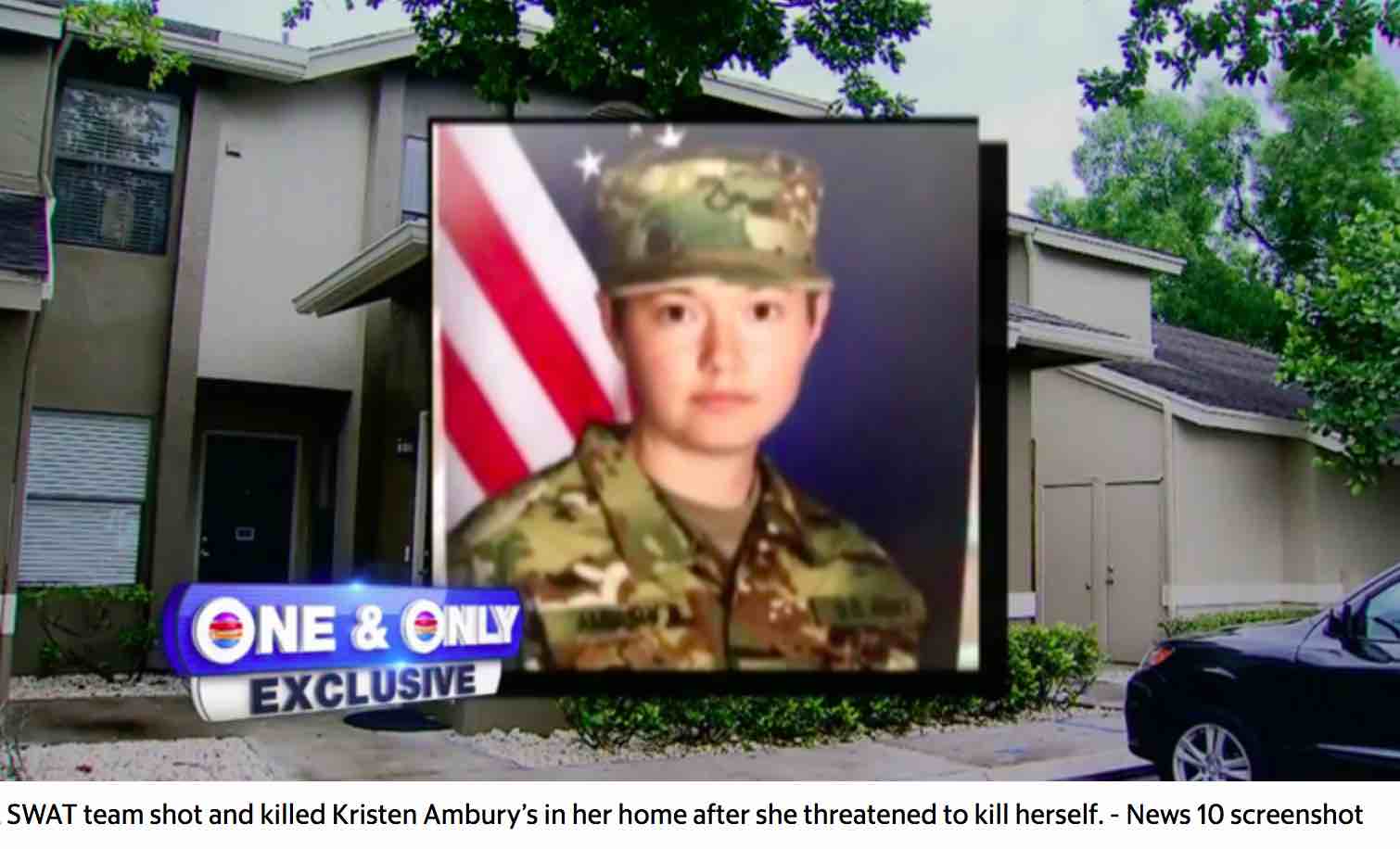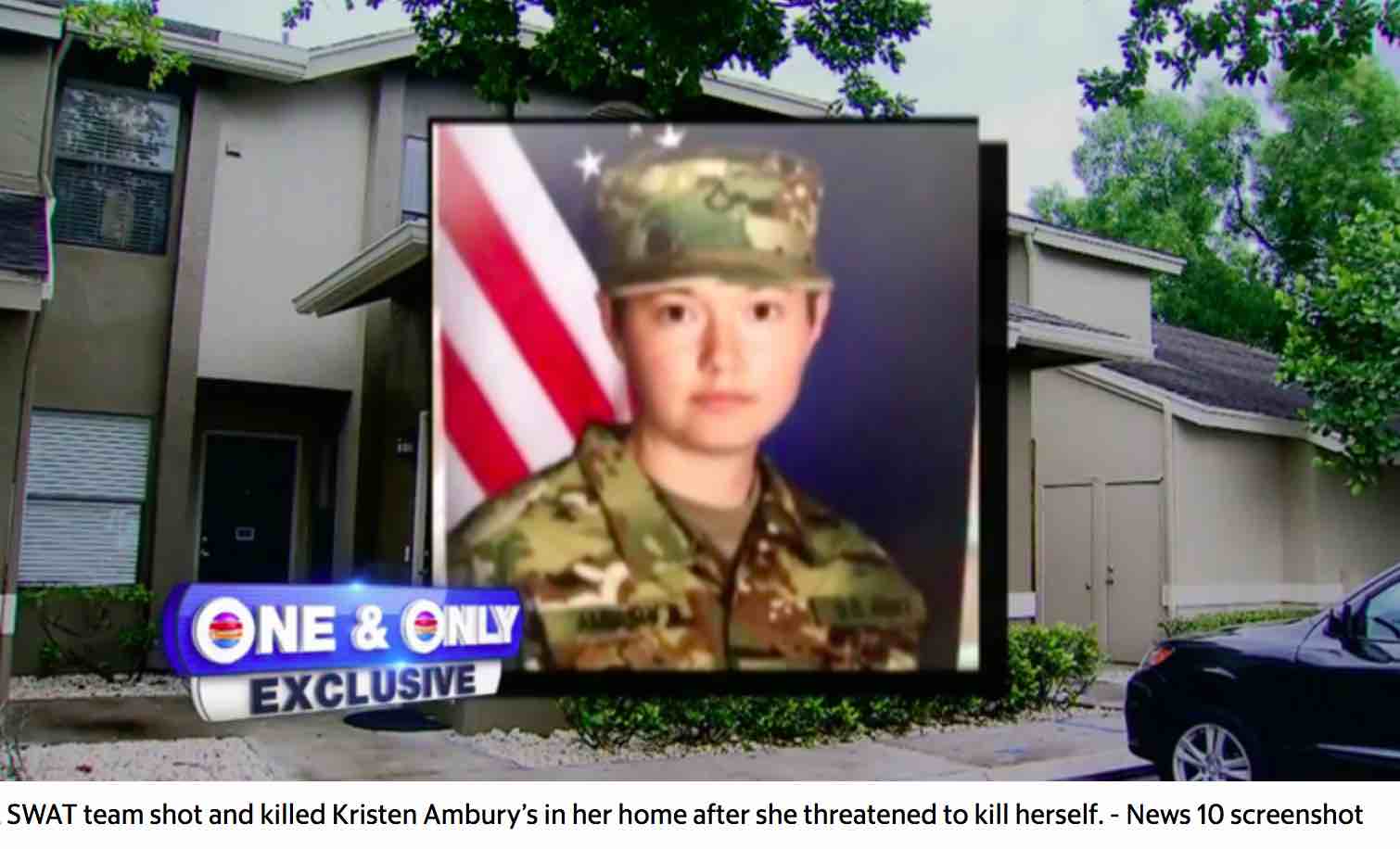 A police SWAT team shot and killed a suicidal veteran while trying to save her after she threatened suicide hours earlier.
Army veteran Kristen Ambury barricaded herself into her Sunrise, Florida home after threatening suicide while apparently drunk. Those familiar with the situation also indicate she was suffering from some sort of mental illness.
Ambury was trained as an Army explosive ordnance specialist and emergency medical technician. This training was apparently not enough to ward off the area SWAT who shot her to death while breaking into her home.
According to reports:
Officers from the Sunrise Police Department attempted to negotiate with Ambury before they entered her home. When negotiations failed, a Sunrise PD SWAT team was called in, a Broward Sheriff's Office spokeswoman told Local 10. Neighbors said they heard five to six shots fired. She was home alone.
Ambury was pronounced dead at the scene. The shooting is supposedly under investigation.
One has to wonder what may have happened if police left her alone. Clearly, she could be no worse off. Unfortunately, Sunshine SWAT had different ideas.
Source: https://www.miamiherald.com/news/nation-world/national/article169712522.html