Whistleblower, 'Manipulations And Secret Wait Lists' Go Unfixed, Unpunished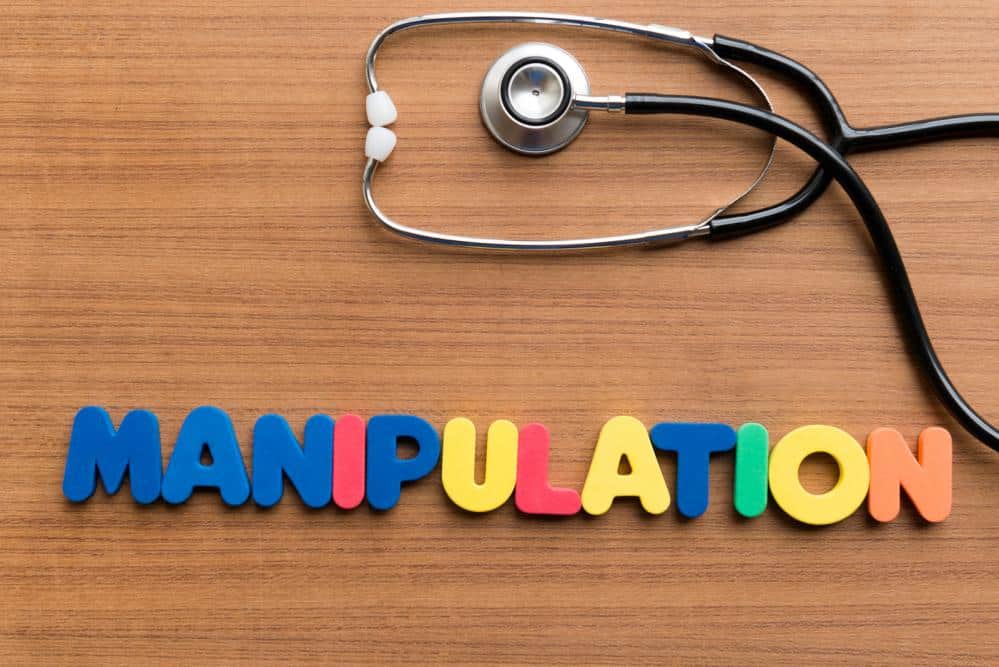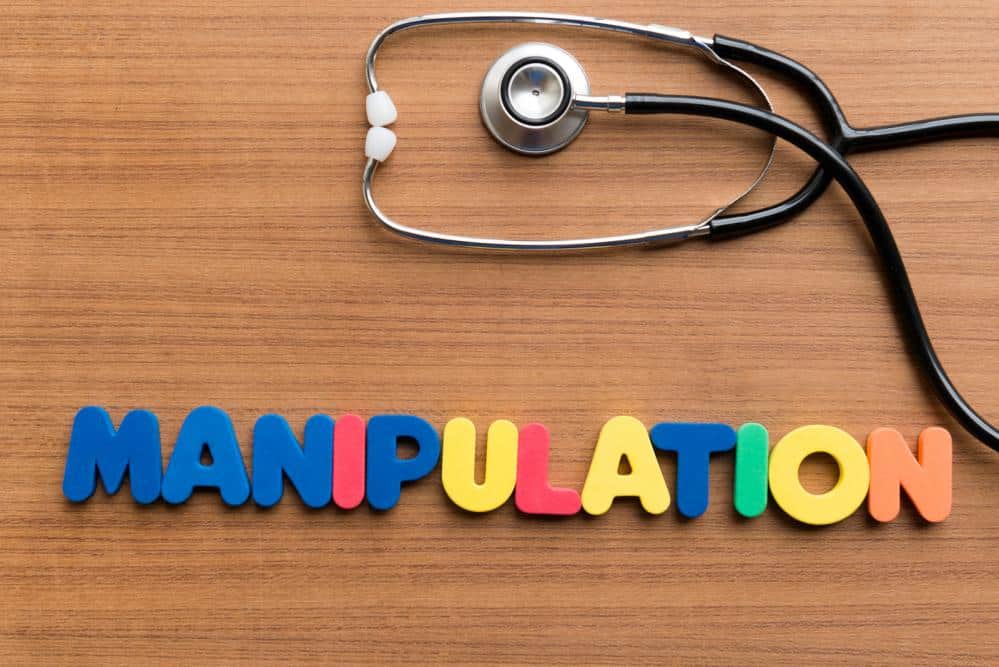 A prominent VA whistleblower just reported VA created a new backlog through manipulations and secret wait lists that have not been fixed with wrongdoers going unpunished.
Prominent whistleblower Shea Wilkes sent President Donald J Trump a letter outlining ongoing wait list schemes that put veterans' lives at risk every day. Those schemes have gone unpunished and unresolved. They have also created a new backlog.
The new backlog involves veterans waiting for non-VA care because Shreveport VA hospital, called Overton Brooks VA Medical Center, has been unable to see veterans in a timely manner. Meanwhile, Overton Brooks VA Medical Center is likewise unable to process the non-VA appointments in a timely manner.
Why The Manipulations
The reason for the untimely processing?
VA requires numerous approvals prior to approving non-VA appointments resulting in a bureaucratic strangle hold on Veterans Choice approvals despite billions of taxpayer dollars being pumped into the program.
Obstructionists working at VA who are members of the primary VA union American Federation Of Government Employees (AFGE) are known to be obstructing the process to protect union positions and their coffers from member payments.
VA Wait List Manipulations
How bad is the problem of this wait list manipulation?
According to one report:
It's been three years since clinical social worker Shea Wilkes revealed a secret wait-list with 2,700 veterans, including 37 who died, languishing for appointments at Overton Brooks VA Medical Center in Shreveport, La. Now, he says he's discovered a new kind of wait-list – the backlog of 2,900 waiting to see an outside doctor – and has written to President Trump pleading for help because "some will die."
The fallout from his Sept. 17 letter has created a "s— storm up and down the VA," Wilkes told Fox News. "The leaders at the hospital have been working non-stop trying to get the numbers down."
In 2014, Congress created the Veterans Choice Program because the agency was unable to provide timely access to health care for millions of veterans resulting in some deaths and injuries.
Countless crimes were committed by agency staff and leadership that are yet unpunished and festering like cancer.
Impact Of Spending At Overton Brooks VA
President Trump just approved another $2.1 billion in funding to keep the program alive, but administrators at Overton Brooks VA have failed to make a dent on their wait times resulting in secret wait lists and unlawful manipulations to bolster performance numbers:
But the program has had little impact on Overton Brooks, where wait-times for non-VA appointments date back to the end of 2016. The VA requires a referral to see an outside doctor and the process is cumbersome – a request goes back and forth several times between the VA and Tri-West, the program administrator. Part of the chain requires someone to send Tri-West the veteran's medical history and no one is assigned to that job, Wilkes said.
So patients wait.
"No one knows what in the hell they are doing," he said. "'Choice' is not really a choice. The VA generates your choice."
Secret Wait Lists Persist
In Wilkes' letter, he said secret wait lists and scheduling manipulations are still a problem at the agency despite confirmed veterans deaths, billions in spending, and countless unfavorable reports from the press.
According to a report:
In his letter to Trump, Wilkes wrote: "Scheduling manipulations and secret wait lists for care in the VA have not been corrected, they have simply become actual wait lists for non-VA care…Those responsible for these mistakes are not held accountable and their careers continue to progress with little or no accountability. The problems are hidden from the VA's Washington leadership."
Wilkes also told Trump he didn't want to ask the VA inspector general for help because he claims he faced retaliation by that agency when he reported the first secret wait-list in 2014. The IG began a criminal investigation into Wilkes for violating HIPAA laws, but the Office of Special Counsel gave Wilkes whistle-blower protection and slammed the IG in a presidential memo for investigating a "straw man" instead of the complaints he raised.
When Wilkes' letter circulated back from President Trump to Overton Brooks' management team, the whistleblower was called into a meeting. Unlike harassment Wilkes experienced in the past, management asked Wilkes how best to fix the program.
"For the first time ever, they didn't hem and haw or try to deny it," Wilkes said. "They went through my letter talking about how they were going to fix it. It was pretty shocking. They told me what they had done so far and what they were doing in the future."
Wilkes believes the change in treatment has everything to do with President Trump's creation of the new VA Office of Accountability and Whistleblower Protection.
Changes On The Horizon?
Personally, I have heard various reports from other whistleblowers that the Office is taking a radically divergent approach to whistleblowers by including them in discussions on how to fix problems in the agency.
This fits with modern dissent theory that supports divergent perspectives in organizations to avoid problems associated with groupthink. As an example, take the past 80 years at VA, the scandals that have emerged from it, and now you know what happens from groupthink.
Regardless of advances for whistleblowers, it has not done much for veterans waiting for non-VA health care despite billions upon billions being spent on the program. No matter what, VA insiders seem content spiking the ball on that program while veterans die.
I do have a question for our President at this point.
Mr. President, now that we are seeing headway for whistleblowers, when will the agency take action against wrongdoers harming veterans through true accountability? What is Attorney General Jeff Sessions waiting for?
It is time for criminal prosecutions against VA leaders choking out veterans' lives through improper processing, scheming and wait list manipulations.
Why are we not doing more against these puppet masters within VA?
UPDATE:
Whistleblower Shae Wilkes reached out after reading this (we talk from time to time about what is going on) to provide me with VA's response to his original letter. He also provided a copy of his PDF response to VA's rebuttal below.
DOWNLOAD: Shea Wilkes Response To VA Rebuttal
VA Response To Allegations
According to a VA spokesperson:
Improving patient access to care is a priority for the Department of Veterans Affairs (VA). And while there are pending Care in the Community appointments for some Shreveport-area Veterans, Veterans requiring urgent care receive priority appointments.
It was reported that an Overton Brooks' third-party administrator is not working with the facility to schedule appointments. That is simply untrue.
OBVAMC communicates with its contractor daily to overcome challenges caused by the scarcity of certain specialties in the Shreveport area as a whole.
As it relates to claims of retaliation and secret waitlists, an Office of Inspector General report found both claims unsubstantiated.
Whistleblower retaliation is not tolerated at VA. Employees who are concerned about possible retaliation should contact VA's Office of Accountability and Whistleblower Protection. We have also contacted that office on behalf of the employee.
I plan to write more about this for tomorrow.
Source: https://www.foxnews.com/politics/2017/08/28/va-has-new-wait-list-problem-backlog-to-see-outside-doctor.html