Poll Shows 88% Of Veterans Want Non-VA Health Care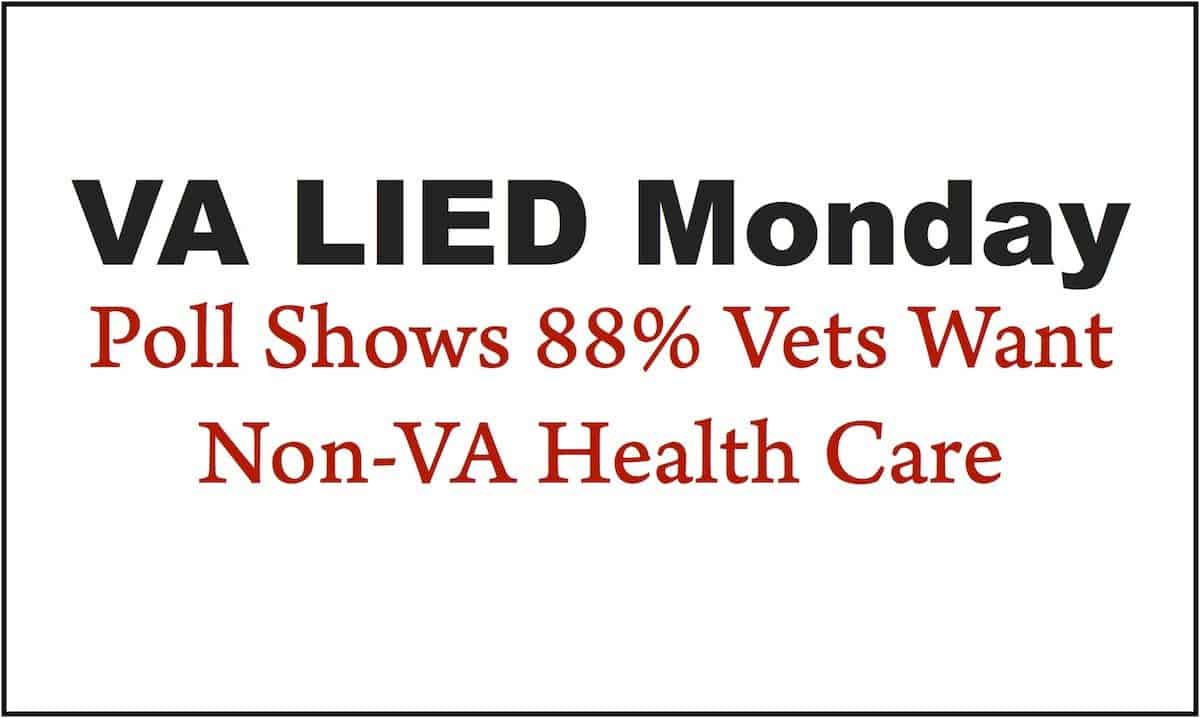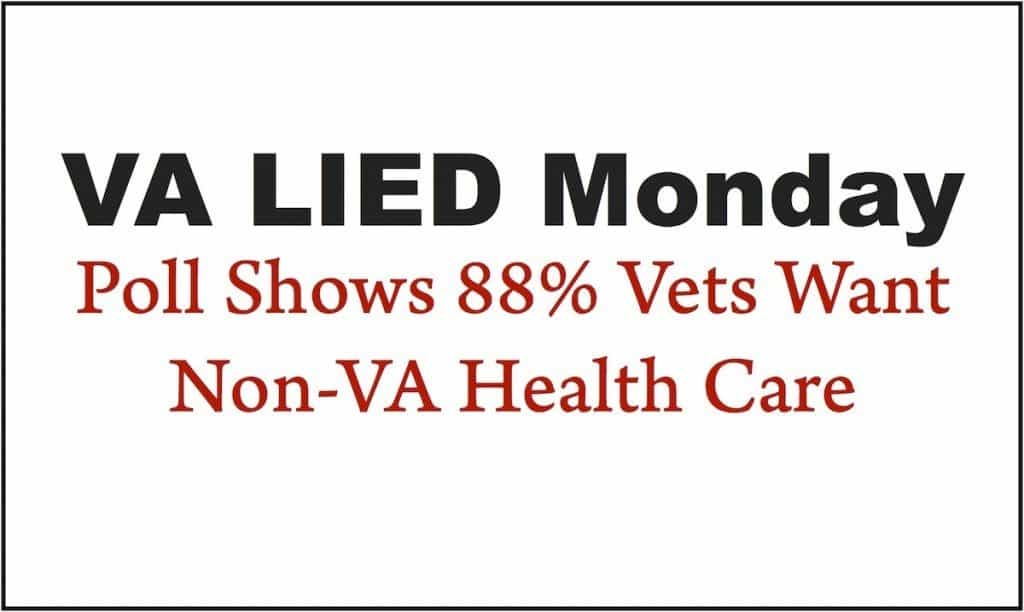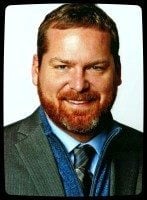 A poll recently conducted by the Tarrance Group shows 88% of polled veterans want non-VA health care, which contradicts VA's anecdotal claim on Monday that most veterans want VA health care.
Is someone lying? And if 'yes' then why?
On Monday, Veterans Affairs came out in full support of President Obama's push to divert funds from the Veterans Choice Program to other resources. The justification for the diversion is that many veterans are not choosing the use the program. VA erroneously claims most veterans want to receive their health care from VA.
Of course, the missing link is VA's omission of the fact that the regulations in place restrict the majority of veterans' option to use the program.
Concerned Veterans for America hired Tarrance Group to conduct a poll of 1,000 veterans. The poll concluded 88% of veterans want non-VA health care with a margin of error of 3.5%. While not a sizable poll, this one is certainly more trustworthy than the mere anecdotes VA used to justify gutting the Veterans Choice Program.
"Veterans overwhelmingly favor VA reform and want more health care choice," group CEO Pete Hegseth said in a statement. "Unfortunately, President Obama and the VA remain wildly out of touch with these wishes."

As part of the department's nearly $169 billion fiscal 2016 budget request released Monday, White House officials said they will submit legislation to shift money from the Veterans Choice Program "to support essential investments in VA system priorities in a fiscally responsible, budget-neutral manner."
Who is telling the truth? Do you trust a VA anecdote or an actual poll of veterans?
Source: https://www.militarytimes.com/story/military/benefits/veterans/2015/02/03/veterans-health-care-options-poll/22791005/