Recent Military Retiree to Politicians: We will Remember!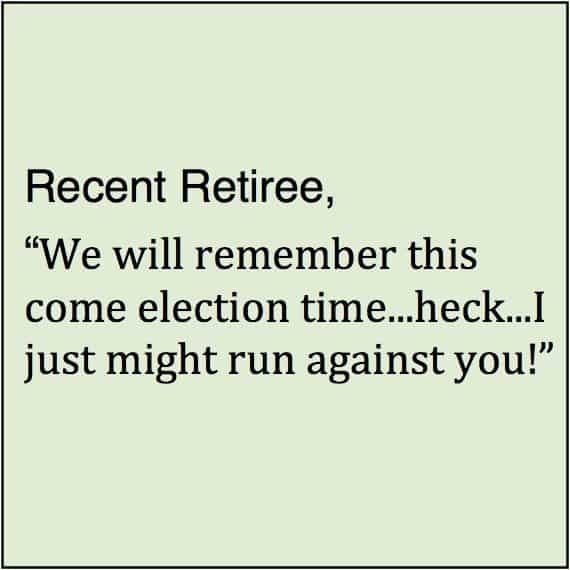 "We will remember this come election time…heck… I just might run against you!" said Isaac Peterson in a letter. Isaac, a recent retiree after 21 years of service, relies on his pension and educational benefits for living expenses now that his wife is furloughed.
For him, a full VA shutdown would be catastrophic. "A shutdown would mean possible foreclosure on my home, reduced credit rating, and college bills that the government PROMISED to pay."
Isaac is not alone. Many veterans are facing additional hardships as a result of the shutdown. Some are furloughed government employees who are relying on their government benefits to bridge the gap until they go back to work.
Let's hope the government gets it figured out soon enough.
Here is Isaac's letter to DisabledVeterans.org. With his permission, it was republished with his full name.
Ben,

I am a recently retired vet, relying on education benefits to pay the bills until I gain employment.  A shutdown would mean possible foreclosure on my home, reduced credit rating, and college bills that the government PROMISED to pay.  I served honorably for 21 years…and now worry about even getting my pension…and my wife is furloughed to boot…thanks a lot capital hill.  We will remember this come election time…heck…I just might run against you!

Isaac Peterson