Massive Pile Of Veteran Tombstones Uncovered At Abandoned Funeral Home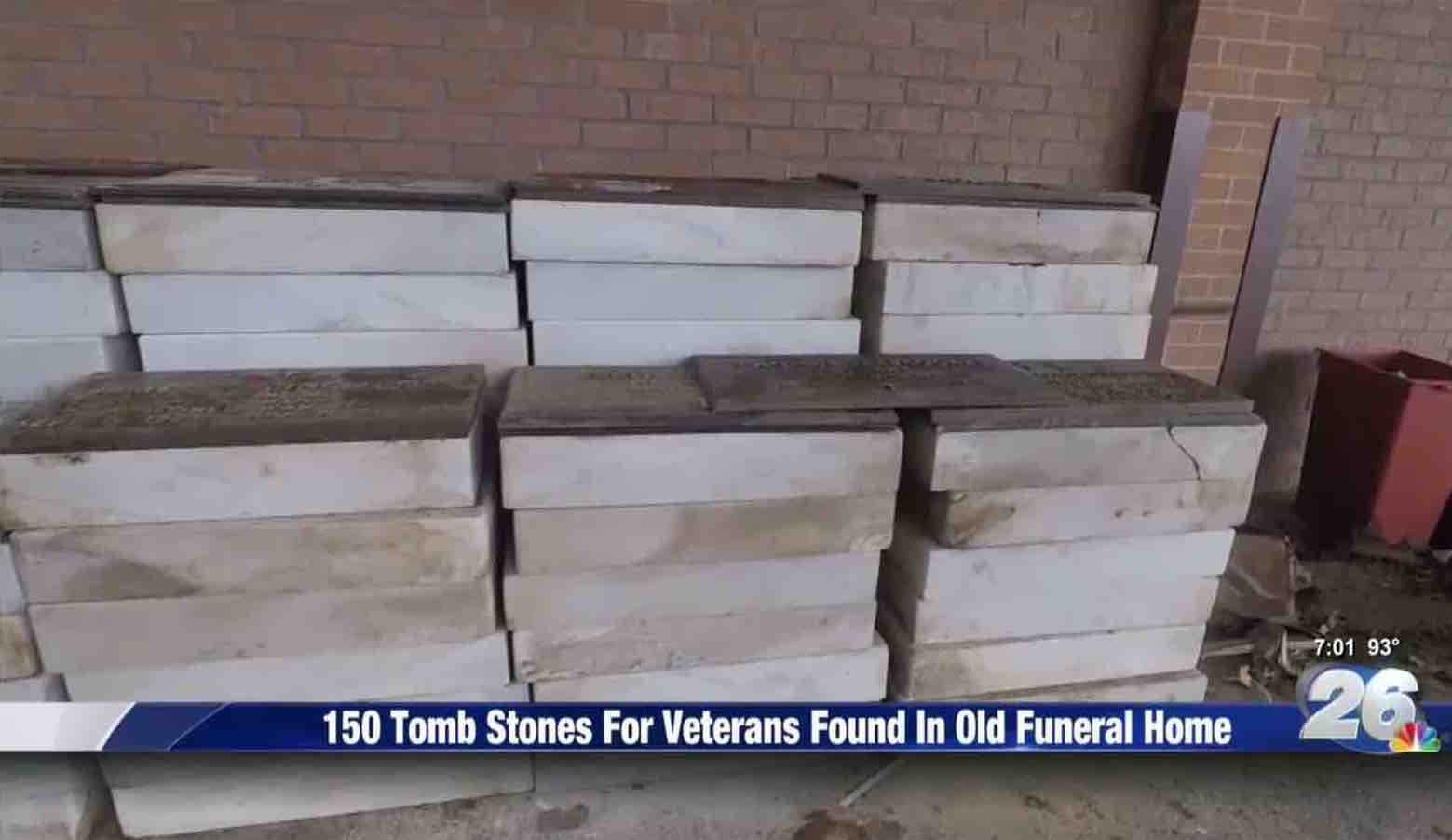 Augusta, GA – A massive pile of tombstones for deceased veterans was found scattered in a dump pile outside an abandoned funeral home.
Under old blankets and trash, deputies clearing the area for safety uncovered 150 grave markers dedicated to service members. It is believed the markers belonged to deceased veterans but are not physically located where the bodies may be buried.
"Actually one of our deputies was working with the Land Bank," Marshal Ramone Lamkin said. "We have some potential investors coming into Richmond County and we always go with them to look at the property and make sure it's safe for them to go in."
Locally known as the "Dent's" funeral home, locals believe the home was a low-cost provider of funeral services to the VA medical center in the area. The Dent's funeral home was in the news years ago for failing to embalm a man's body.
The District Attorney and Richmond County Coroner were contacted by Marshal Lampkin to address the mess.
"To know that their grave hasn't been marked for all these years, I think that's a real disservice to them and what they've done for us," DA Natalie Paine said.
"I'm upset, this is not fair. It's not fair to these veterans," said Coroner Mark Bowen.
Here is the rest of the story on the Dent funeral home situation.
Investigators learned the funeral home was operating without a license and retaining the ashes of loved ones rather than turning them over the respective family.
Former workers at the facility were contacted about the story by News 12. It was reported that the markers were spelled wrong or had other errors. Rather than sending the markers back, the facility's staff stored them at the facility.
So, we either have a small waste scandal or the facility did not follow through in preparing veterans for their final resting place.
It seemed like an odd enough story brought to me by one of my readers, and I thought you'd appreciate hearing about it.
I'm curious if any of you know of something similar? I recall Hines VA Hospital having an issue a few years back where veterans' bodies were allowed to rot rather than being timely entombed.
We had a loved one pass a couple of years ago who was cremated. I could see a situation where cremated veterans never had their graves marked but instead had their ashes laid elsewhere to save money.
Hopefully, that is not the case here.