Tavis Smiley Tackles VA Media Manipulation In Radio Interview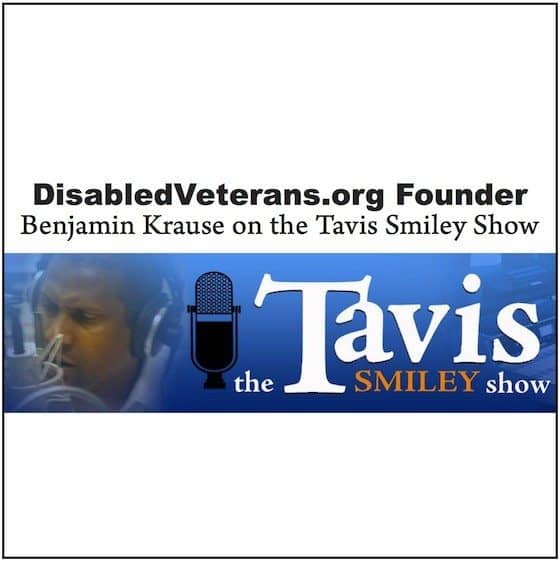 Well known NPR talk show host Tavis Smiley asked some penetrating question about the current VA scandals on his radio talk show last week. He became the first national talk show host to cover VA media manipulation on the air.
Smiley's executive producer initially contacted me following his review of the coverage Foreign Policy gave this website about problems in the Obama administration's vetting process. His goal was to gain a nonpartisan perspective on the VA scandals and proposed fixes on The Tavis Smiley Show.
The scandal that led to the resignation of Eric Shinseki as Secretary of Veterans Affairs was back in the news this week with the release of a devastating internal audit on the scope of mismanagement at VA medical centers. Attorney and journalist Benjamin Krause, founder of disabledveterans.org, joins us to offer his perspective.
Here is the actual Tavis Smiley interview.
We talked about:
VA Wait List and criminal investigations
Agency credentialing problems
VA's manipulation of media, monitoring of Congress
Secretary Sloan's primary initiatives to fix VA quickly
#####
Benjamin Krause is an award winning investigative reporter, Veterans Benefits Law attorney, and disabled veteran of the US Air Force, where he served in its Special Operations Command. He attended Northwestern University and  the University of Minnesota Law School using VA Vocational Rehabilitation.
While in law school, Benjamin won his decade-long fight for full disability benefits and now helps others do the same with this website and his guide, the Voc Rehab Survival Guide for Veterans. Since its first publication in 2011, the guide has helped the veteran community receive millions in untapped benefits through the VA Chapter 31 Vocational Rehabilitation & Employment program. 
Connect with Benjamin on  Google+,  Twitter,  Facebook and LinkedIn.