The Future Of Veterans Affairs Electronic Health Records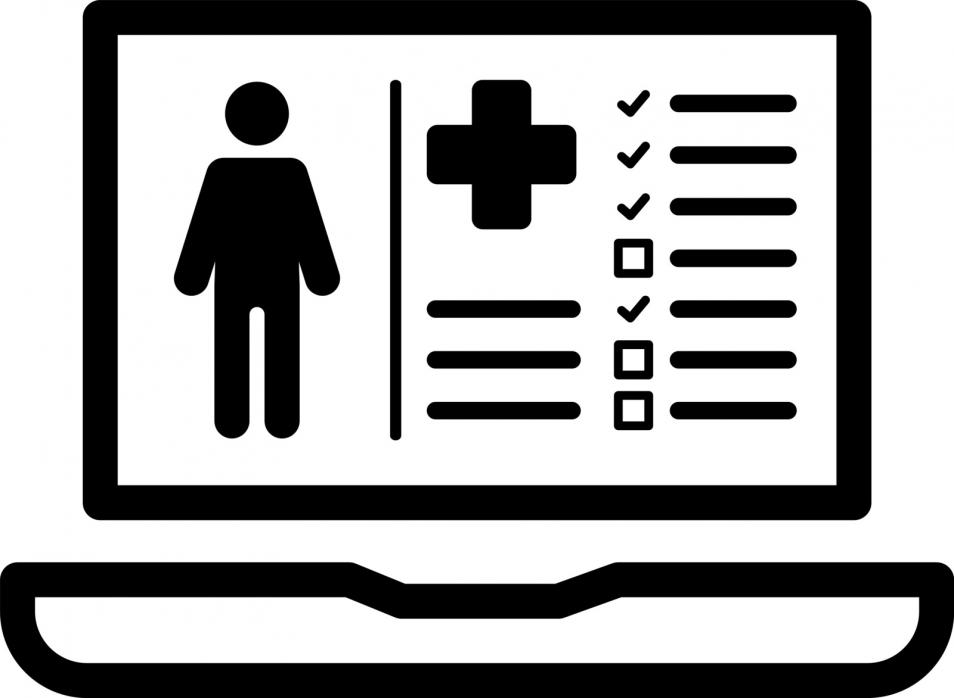 Despite intense oversight pressure, VA failed to properly track its $2+ billion in spending on its electronic health records system.
The Government Accounting Office (GAO) released a report covering 2015 to 2017. During that time, of the $2.3 billion spent on the EHR system, only $1 billion was tracked sufficiently. The crux of this problem is VA failed to use "a well-documented methodology" to show what was spent where.
What this means is that after 36 years, VA is still not informing Congress and American taxpayers how much it is spending on the backbone of its medical records system for veterans. And, the numbers the agency keeps reporting are completed "off-base."
Off-Base Reporting
One example highlighted in Military Times was the cost of additional hosting for its EHR system leading GAO to believe the $2.3 billion number is actually much higher.
What I'm about to tell you might surprise even my most dedicated readers.
Step 1: VA tells GAO that its cost of additional hosting was $238 million.
Step 2: VA tells GAO that its cost of additional hosting was actually $950 million.
Step 3: VA reports its cost of additional hosting is zero dollars.
Yes, zero dollars.
The additional hosting amount was not included in the final tally VA provided for the final GAO report. This led auditors to believe the actual cost of VistA is overall substantially higher than $2.3 billion.
RELATED: Apple To Access VA EHR For New iPhone App
Not Credible
GAO also concluded the tally of $1.3 billion VA spent on infrastructure – – this is usually referring to software and personnel – – was either not accurate, not well-documented, not credible or not comprehensive. Yes, "not accurate" and "not credible" were included in the description of the improper tracking by Military Times.
Carol Harris, director of GAO's IT acquisition management concluded VA's spending on VistA "is likely to be more than the $2.3 billion."
Now, Paul Tibbits, executive director of technical integration for VA said the minimum cost to sustain VistA while transitioning to Cerner is likely going to be $4.98 billion. The estimate is almost half what the $10 billion cap for the Cerner project to transition away from VistA.
Opponents to the VistA transition to Cerner's system cite concerns that the transition away from the open-source VistA will cost substantially more than $10 billion.
RELATED: Google Owned Company Data-Mining Veterans Records
Why Keep VistA For Now
You may be wondering what the point is for keeping VistA running in this manner.
"Until the new electronic health record solution is implemented across the VA enterprise, VistA remains VA's authoritative source of veteran data," he said. "Sustaining VistA for the duration of the electronic health record modernization ensures that VA continues to provide uninterrupted care and services."
So, there you have it.
RELATED: VA Gets Biggest Budget Ever
Future Of VA's Electronic Health Records?
Meanwhile, as VA released its big announcement on its VAntage Point blog announcing openings in the new office in charge of the transition. In case you've missed it, the transition I'm referring to is the unification of the EHR for both VA and DOD.
The project has been under development for well over a decade without substantive progress until VA signed up with Cerner in 2017.
The new office is called the Federal Electronic Health Record Modernization (FEHRM) Program Office. The agencies are seeking a Director and Deputy Director for the project, based on Rosslyn, Virginia.
"Integrating patient data between VA and DoD is one of the nation's most transformational healthcare initiatives," said Darren Sherrard, Associate Director of Recruitment and Marketing at VA. "These leaders will be central to the success of this effort, which will make it easier to provide seamless, quality care to service members and Veterans."
Did you notice something?
The office was not given a name that is derivative of either DOD or VA. Instead, it was simply named with the word "Federal" at the beginning.
Do you wonder if the FEHRM is limited only to DOD and VA records? Could this platform really be the base model for unifying all health records for Americans?
Or, is the unification under FEHRM a sign VA may be subsumed by DOD at some point in the name of efficiency? These two agencies boast the largest budgets of any other Cabinet agencies. I can only assume efficiencies can be found between combining the two.
But at what point will lawmakers stop allowing DOD to become enmeshed with VA? Can we trust that DOD, with its huge budget, will not exert undue influence on VA policy? Is that already happening?
Where do you think things are going organizationally?
Private – Public Partnerships
The next step also includes combining these systems with private corporations that are also sifting through veteran EHR data as well as genomic data to develop new artificial intelligence systems.
Apple is creating iPhone apps for veterans and healthcare professionals to access our records. Google's company DeepMind is sifting through genomic data to develop algorithms to detect kidney problems before doctors. The Amazon Cloud is also being relied on for certain services for VA.
How is VA addressing privacy concerns to protect our data while these companies develop market solutions that can later be sold to the public?