Foreign Google Company To Data Mine Veterans Health Records To Make App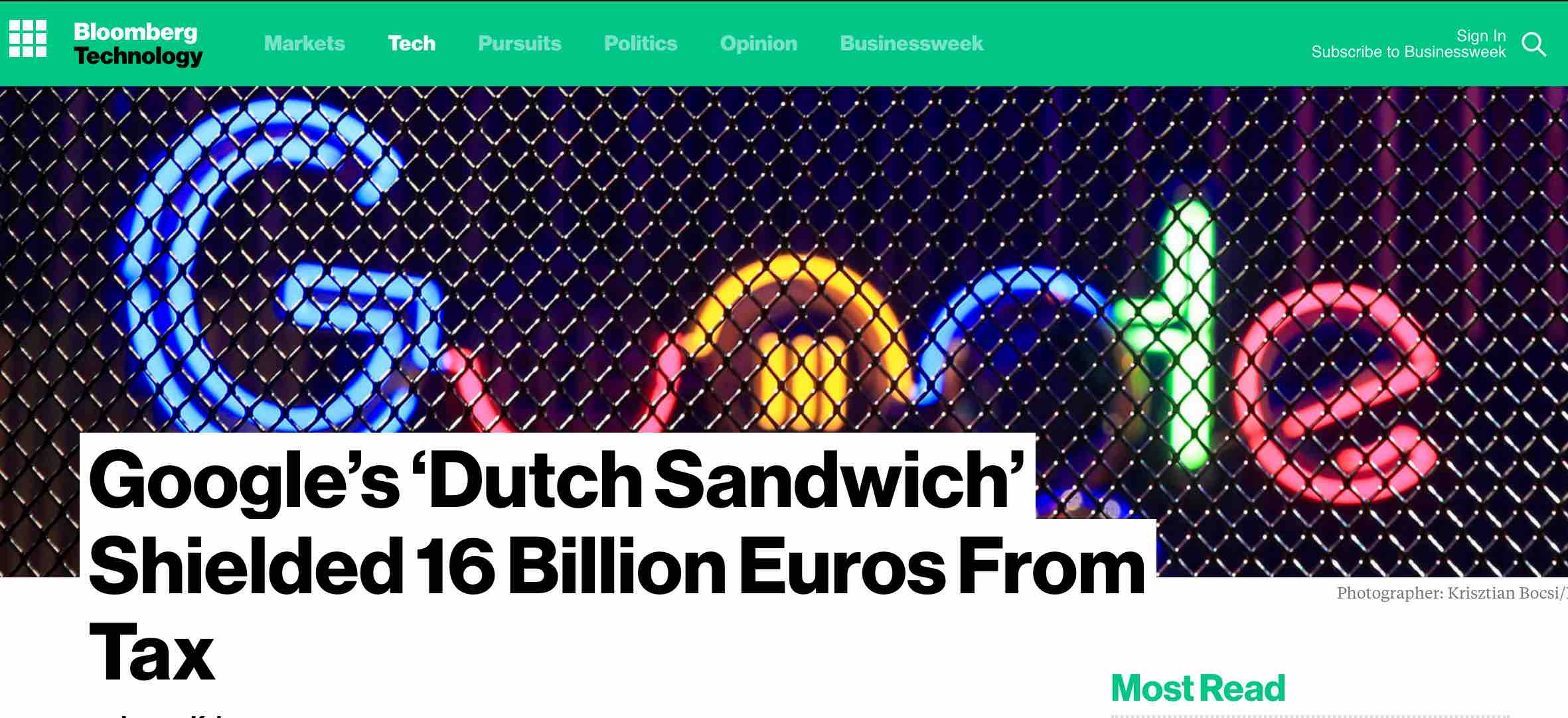 Veterans Affairs just announced a partnership with an AI subsidiary of Google called DeepMind, a UK company, to mine electronic health records of veterans to develop a soon to be profitable app called Streams.
Google subsidiary DeepMind will be allowed to analyze 700,000 depersonalized electronic health records belonging to veterans. There is no mention of whether VA will ensure Google does not specifically access the records in addition to DeepMind.
Google bought the AI company for $660 million in 2014. Tesla founder Elon Musk, an outspoken critic of AI dangers, was an investor in the firm to keep tabs on the progress of AI and what to be aware of regarding its dangers.
The AI firm presently costs Google more than it earns in revenue, but it recently passed a massive milestone. The company created an AI system that learned how to beat human competitors at a board game without human interaction or existing datasets. The system used "reinforcement learning" to achieve the feat to become the best Go game player in the world.
For its next trick, Google plans to use DeepMind to solve health care problems and make a lot of money doing it. But do we want AI using our electronic health records, even if they are scrubbed of all personal protected information?
IBM says its Watson AI (VA uses this AI, too) will help find the best treatments for cancer (notice its look for treatments and not cures). Human Longevity Inc wants to customize treatments based on each person's DNA.
Google owns medical device software company Verily and lifespan extension company Calico. Its DeepMind is presently involved in health care related to the eye and kidneys, and that will likely expand now that they have access to veterans health records, too.
With all these fantastic sounding initiatives, one very curious omission from the VA press release deal with DeepMind that jumped out at me.
Nowhere did I see VA inform veterans and the public that DeepMind is owned by Google (i.e. its holding company Alphabet, Inc).
Why would Secretary Shulkin omit that tiny detail?
How DeepMind Will Use Our Data, Per VA
The goal, at least according to VA, is to analyze the data for patterns that will help artificial intelligence pinpoint risk factors for patient deterioration.
The company first plans to tackle Acute Kidney Injury (AKI), a condition where a person's kidneys stop working as well as they should. This is the same research DeepMind has worked on in the UK for the past few years in creation of its app called Streams.
AKI can be fatal if unaddressed. DeepMind plans to use algorithms to detect AKI early and relate that data to clinicians using its app.
The Streams app has massive market potential once the concept if proven, meaning Google will profit handsomely from veteran electronic health record data.
This is likely the same or similar kind of research relationship struck between VA and Flow Health that I exposed in throughout the beginning of 2017. That company's stated arrangement did not pass the smell test, and VA quickly pulled out of the research relationship citing it was illegal.
RELATED: Russia Linked AI Company Almost Got MVP Genomic Data
As you may recall, the founder of Flow Health, Alex Meshkin, previously made the "Hall Of Shame" for NASCAR owners and was connected to repeat start-up failures prior to founding Flow Health. He founded companies "Nutz" and "Bang!" (I am not kidding) that were later sued by investors.
For whatever reason, VA thought it would hand over access to our health records to that guy until I exposed it for possible legal violations. I asked for its documents and written communications to include a contract but the agency said it lacked such documents.
RELATED: VA Admits Lack Of Due Diligence In Flow Health Deal
Imagine that. VA was minutes away from handing over veteran health data to a Russian linked company without conducting standard due diligence reviews.
Flow Health later hired a lobbying company ran by Corey Lewandowski for $50,000 to get its contract back, but the deal was not successful.
Now, DeepMind looks to do the same thing, at least as far as accessing veterans' health data, but with deeper funding from Google. The similarities between these AI companies and how they (mis)treat privacy concerns related to private health data is disappointing but not surprising. And, the deal with VA seems similar to the illegal deal the Google company struck in UK prior to being investigated.
After being called out for its illegal deal, DeepMind quickly acknowledged the issue and pressed on with its research announcing it would do the research at a different hospital. While the new deal does not have the same legal questions as the old, it received scrutiny by BBC News for not allowing patients to opt out from data sharing.
Sound familiar and perhaps why VA is fighting against veterans receiving health care from Veterans Choice? By forcing all disabled veterans into one centralized database, it increases the value of the dataset for AI companies like DeepMind.
In the UK, at least, DeepMind had to promise Google (or its parent company Alphabet) would not have access to any medical information.
But how much of your medical data will Google be allowed to review in its deal with VA? How easy might it be to unify veteran datasets from our health records to public individuals using data with private personal information?
Imagine what Google might do with your health data when combined with its products, services, and advertising?
Big Bucks In Your Electronic Health Records
DeepMind recently received pushback over its deal in UK with Royal Free once it became known that its research and serves while gathering valuable data was not entirely free or benevolent.
A DeepMind spokesperson said: "Streams is an entirely new clinical app, and we don't believe it's right to charge the NHS anything other than modest service fees until it shows sustained impact and value." DeepMind and the Royal Free have not established what the service fees would be if the Royal Free were to cross the £15,000 threshold.
"One side of this is the consistently obfuscated point about why DeepMind has needed every single Royal Free patient's data, and how this has informed the app it is now starting to distribute around the country," said Dr. Julia Powles, a legal academic. "But the other is about value for data — ensuring that we're not allowing a private company patroned by Google to build networks of knowledge about health and disease in a way that will end up with long-term costs."
"Once the sustained benefits of Streams are proven then we'll aim to charge future partners fees in line with current IT supplier market rates, ideally tying some of these fees to the practical impact we can have on patients, clinicians and the hospitals we serve," a DeepMind spokesperson said.
Now, the deal with VA may or may not be free, but the UK deal was not free. And, Google stands to profit handsomely from access to our data and the data of patients in the UK.
Why is it these companies can make a mint off our data that was gathered using taxpayer dollars rather than VA charging Google a royalty fee to help fund the agency?
How does that make your Wheaties taste this morning?
Illegal Google – DeepMind Deal In UK, Streams App
Google's DeepMind has a similar partnership in the UK with the National Health Service where the agency allowed the Google company to secretly access and make use of data.
While a Google spokesperson said the endeavor what public on its own website, it left a stain on its reputation, and the reputation of all AI companies, when it comes to accessing health care records and how that data will be analyzed, repackaged and then sold.
As you may recall from Flow Health, Meshkin boasted of the value the data would be once Flow Health analyzed it and then kept it as its own proprietary datasets for resale to the highest bidder.
That is your data, owned by you, and housed in a system funded by taxpayer dollars. Is it right to allow free access to companies like Google without the company cutting a huge check back to the agency to help fund its own projects?
Google bought the AI firm DeepMind in 2014 and struck a deal with the Royal Free NHS Foundation Trust in 2015. That deal would allow Google to access a wide range of health information from the records of 1.6 million patients.
The deal was inked to help DeepMind create an application called Streams. The point of the program was to help monitor patients with kidney disease, and likely other conditions down the road, too. Streams would alert clinicians about patient deterioration.
However, as mentioned above, a report from New Scientist revealed Google company would also get access to other health information such as whether a patient has HIV or specific details of drug overdoes. A probe by the UK Information Commissioner's Office found the deal "failed to comply with data protection law."
"Our investigation found a number of shortcomings in the way patient records were shared for this trial. Patients would not have reasonably expected their information to have been used in this way, and the Trust could and should have been far more transparent with patients as to what was happening," Information Commissioner Elizabeth Denham said in a statement.
"We've asked the Trust to commit to making changes that will address those shortcomings, and their co-operation is welcome. The Data Protection Act is not a barrier to innovation, but it does need to be considered wherever people's data is being used."
The ICO was primarily concerned that patients were not informed about how their data was to be used.
"The processing of patient records by DeepMind significantly differs from what data subjects might reasonably have expected to happen to their data when presenting at the Royal Free for treatment," the ICO's letter to the Trust said.
"For example, a patient presenting at accident and emergency within the last five years to receive treatment or a person who engages with radiology services and who has had little or no prior engagement with the Trust would not reasonably expect their data to be accessible to a third party for the testing of a new mobile application, however positive the aims of that application may be."
Any ideas what other data Google seeks from our health records and how much money they plan to make from the technology it allows them to create?
Privacy Concerns And Google AI Steams App Deal
In its press release, VA failed to acknowledge the illegal deal in UK.
It also failed to mention DeepMind is not an American company – though it did mention its work in the UK.
It did not mention the Streams app the company is working on for a profit motive using our data for that purpose.
Nor did the press release mention whether Google would have access to the information or where that information might be stored (e.g. not in the United States?).
Heck, it made no mention DeepMind is owned by Google (e.g. Alphabet, Inc.).
If Google owns DeepMind, and DeepMind can make an AI program that wins games without human instruction, then does it seem too far-fetched to think DeepMind can reverse engineer data that is scrubbed of health data and connect the dots between a human profile and data void of identifiable information? Can we trust a Google-owned AI company with our data? Or should we?
RELATED: Artificial Intelligence Data Privacy Issues On The Rise
After all, Google's own attorneys express concerns and challenges AI poses because it is constantly learning new ways to re-identify data. Peter Fleischer, Google's global privacy counsel was cited by Bloomberg confirming AI's inherent problems in that these machines are finding "ways to re-identify data."
What may seem innocuous today, such as data with removed identifiers by today's standards may not be protected using tomorrows standards with advancements in that same AI. The impact may be broad across various industries. "Humans teaching machines to learn" was a "revolution in the making" that may have broad societal consequences that could cut across numerous economic sectors, Fleischer said.
An example Fleischer provided was the ability to analyze the exact data VA is about to hand over to the Google-owned company. In that context, machines that learn would act "like a chef: see the ingredients and comes up with something new," he said.
In the same article, New Zealand privacy commissioner John Edwards highlighted that preventative steps we take today to limit privacy exposures will likely not be sufficient tomorrow as these same machines come up with new algorithms and systems to synthesize and identify connections between datasets previously not contemplated by the developers of the software.
Machines may make decisions based on an algorithm that is "not known and is in fact unknowable by the designer or user of the application," would pose particular problems of "responsibility or accountability for automated decision making," Edwards said.
The "de-personalized health records" VA is about to hand over may not be "de-personalized" tomorrow in the manner necessary to keep those records from being connected to the person to whom they really belong.
Yes, VA mentioned none of that.
VA Press Release
VA instead highlighted the company's accolades. "DeepMind is the world leader in artificial intelligence research. It has already partnered with leading hospitals in the United Kingdom to apply its innovative machine-learning algorithms to research projects looking at eye disease, head and neck cancer, and mammography."
"This project has great potential intelligently to detect and prevent deterioration before patients show serious signs of illness," DeepMind cofounder Mustafa Suleyman said in a statement. "Speed is vital when a patient is deteriorating: The sooner the right information reaches the right clinician, the sooner the patient can be given the right care."
VA Secretary David Shulkin agreed. "Clinicians need to be able to identify risks to help prevent disease," he noted, according to a news release. "This collaboration is an opportunity to advance the quality of care for our nation's veterans by predicting deterioration and applying interventions early."
Why Give Away Our Date?
It is also an opportunity for Google, and massive marketing company, to get more familiar with the finer details of your prostate exam while also making money on the backs of veterans using taxpayer-funded resources without charge.
And let's not forget Google makes use of the "Dutch Sandwich" to avoid paying taxes by moving its holdings around the world using elaborate cost savings measures.
Should VA allow companies that avoid paying taxes profit off our data?
I guess we can expect little more since we also know VA paid Google for advertising in competition against private sector companies until I busted them in November 2017.
RELATED: VA Shuts Off Google Adwords After Getting Busted
The shame knows no limits.
Source: https://venturebeat.com/2018/02/22/googles-deepmind-wants-ai-to-spot-kidney-injuries/