Two Companies Defrauding Veterans In Benefits Swindle Get Sued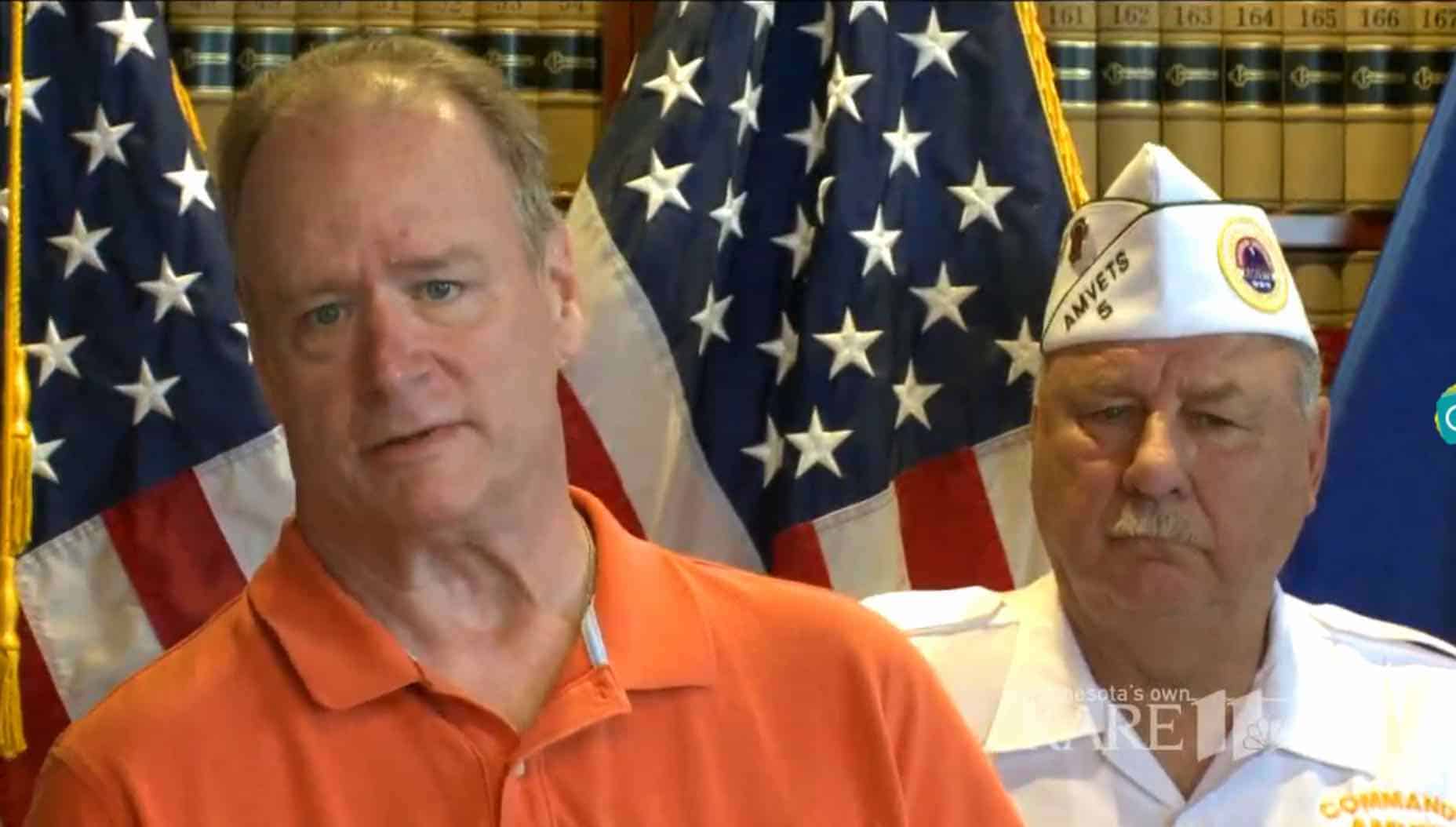 >
Two companies accused of defrauding veterans in a predatory lending scheme are being sued by Minnesota for swindling disabled veterans of benefits.
Attorney General Lori Swanson announced the state filed a lawsuit accusing the companies of targeting vulnerable veterans and seniors, charging them up to 200 percent interest. The firms also swindled veterans of their VA benefits in exchange for small loan amounts.
Attorney Swanson said the companies, Future Income Payments, LLC of Delaware and FIP, LLC of Nevada, were pressuring veterans to sign over their benefits, which is generally considered unlawful in any form. The VA benefits were likely pension benefits and disability compensation benefits.
It is important to note these benefits cannot generally be assigned in the manner they were as part of this scheme, and such agreements are likely unenforceable so long as the judge knows about the federal statutes precluding assignment of these federal benefits.
"These companies had veterans and seniors sign over significant portions of their monthly pensions and benefits for years to come in exchange for much smaller immediate cash payments to cover basic living costs, medical bills, and household emergencies," said Swanson in a released statement. "A pension is supposed to provide financial security, and people should be very cautious about giving away their future pension benefits to get just pennies on the dollar in immediate cash. Borrowers' finances can become even tighter down the road if they relinquish their future monthly pension payments."
The companies tried to bend the law by calling the loans "purchase agreements" instead of loans. Nonetheless, the companies allegedly violated state lending laws by not seeking required state licenses for lending.
Companies Defrauding Veterans Like These
According to KARE 11 News, Attorney Swanson provided the following examples to illustrate the nature of the despicable fraud at the center of the lawsuit:
A 73-year-old disabled Vietnam veteran whose wife has stage four lung cancer borrowed $1,800 to take care of medical and other bills and was required to repay $14,400—eight times what he borrowed. He must pay the company $300 from his monthly VA benefits for four years, for a 199.9% APR.
A 72-year-old military widow borrowed $2,100 for emergency surgery for her dog and was required to repay $21,000—ten times what she borrowed. She must pay the company $350 monthly deductions from her late husband's monthly VA benefits for five years, for a 200% APR.
A 63-year-old with psoriatic arthritis borrowed $4,000 to pay off other bills and was required to repay $24,600—six times what she borrowed—through $410 monthly deductions from her pension for five years, for an APR of 122.6%.
You hear about schemes like this all the time, and it is criminal to defraud veterans of their benefits much less to trick them into signing the benefits over.
That is a totally illegal business model, and any veteran caught in that kind of scheme should know the loan agreement is likely unenforceable. If you are a victim of this kind of swindle, be sure to contact an attorney and your state Attorney General immediately.
If the loans are unenforceable, you will not need to pay it back.
Source: https://www.kare11.com/money/companies-sued-over-veteran-senior-pension-loans/464816383