Forever GI Bill, Veterans Choice Fix, Media Ignores Trump Signing Of Pro-Veteran Laws Amid Charlottesville Hysteria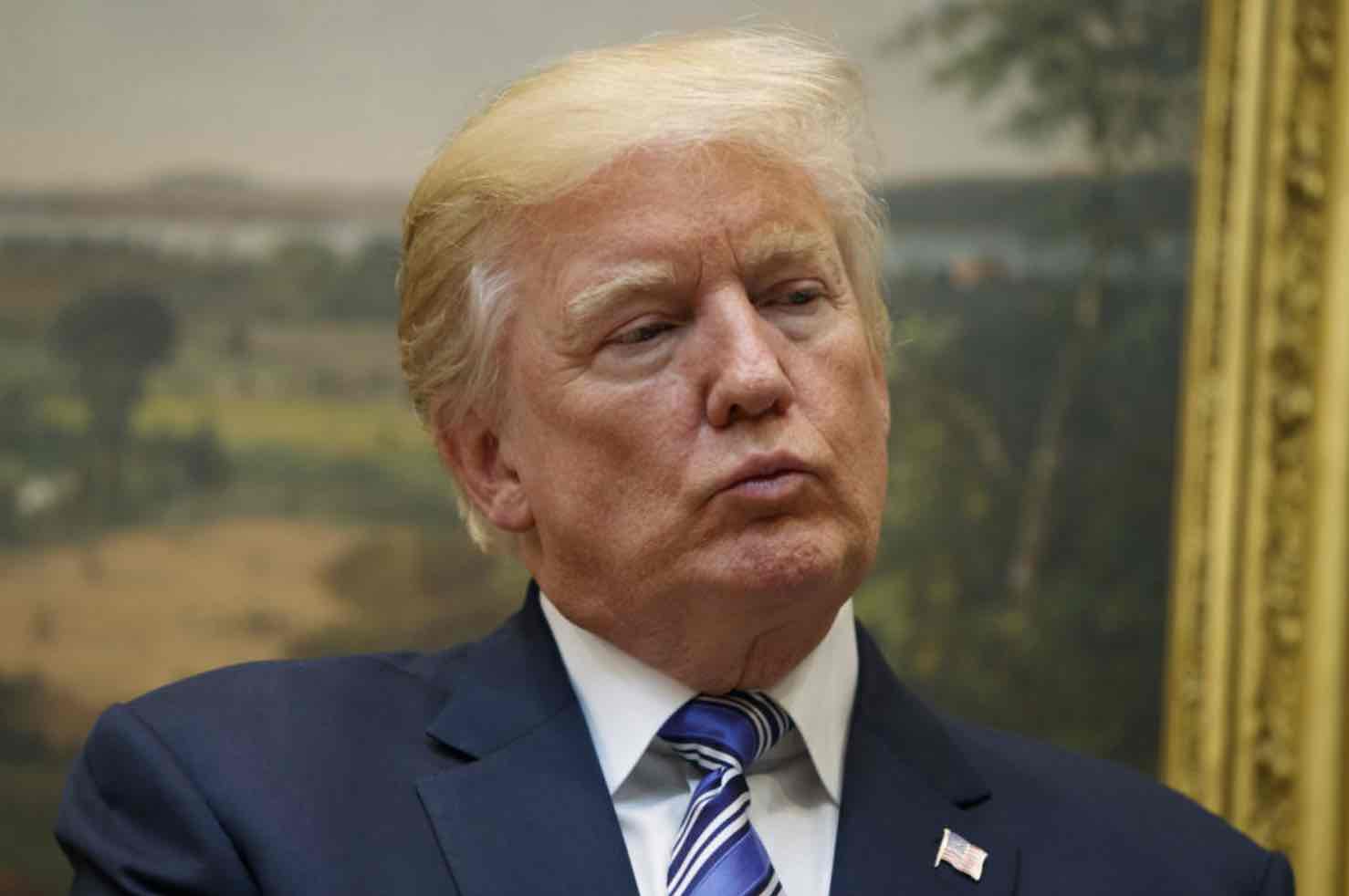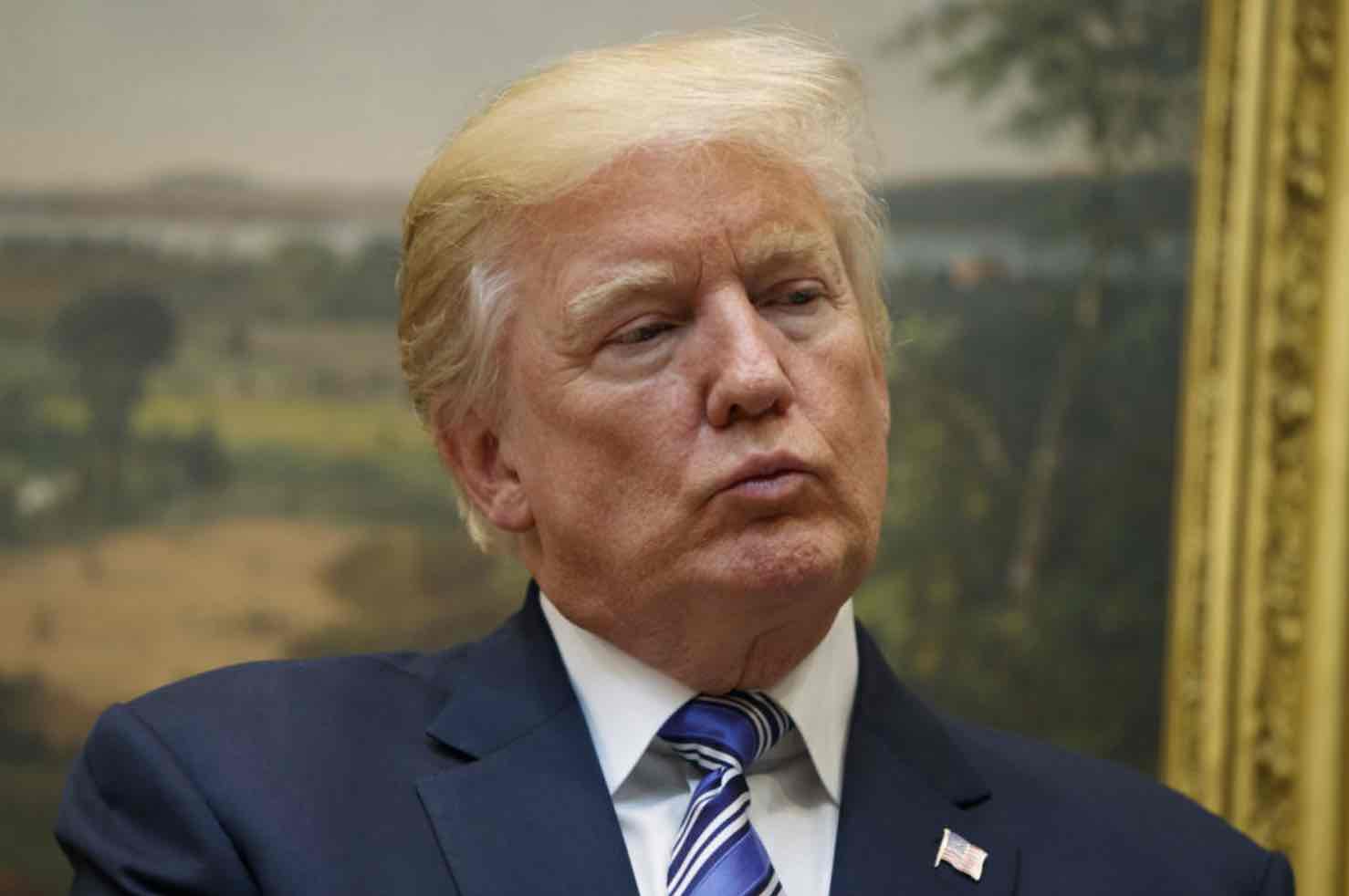 If you Google "President Trump" this week, you may never notice two major pro-veteran laws signed by President Donald Trump that support veterans.
News gurus following primary media sources and politics are likely well aware of the Charlottesville riots and arguments back and forth about whether President Trump condemned the fighting quick enough or sternly enough.
But they are probably not aware that President Trump just signed major bills into law creating substantial improvements to the GI Bill and providing desperately needed funding for Veterans Choice for allowing access to needed veteran health care.
If you dig past the first three pages on Google News of "President Trump" articles, you will likely not come across these major pro-veteran moves. That's not to say some reporters have not covered it, but recent laws signed by Presentd Trump that benefit veterans in a major way are not receiving the circulation they normally would by any president.
Unfortunately, there has been some fallout due to the hysteria that has even pulled in senior journalists fixated more on the negative, even when reporting on veterans issues.
As an example, yesterday, journalist Aaron Glantz, the award-winning journalist who exposed the opioid scandal at Tomah VA, published a slam article rhetorically asking whether the president is "letting veterans down" as president.
His article fixated on hiring decisions and appointments recommendations made by Obama holdover Secretary David Shulkin that have little to do with the reforms that have occurred to this point. Those same hiring decisions would actually be impossible to resolve in the past 8 months and have plagued VA for the past two years prior to President Trump becoming president, that indicates the article was more of a strawman.
In the strawman manner, the article only highlights the Accountability program as the only major improvement initiated by Trump while complaining of a lack of hiring in Shulkin's VA seems starkly disingenuous.
In the past seven days alone, Trump signed into law two massive bills that support dramatic improvements to veterans' access to education and health care.
Does merely mentioning the creation of the Office Of Accountability And Whistleblower Protection serve as a mischaracterization of Trump's reforms and improvements on VA policy in the past 8 months?
By comparison, how many reforms or improvements did President Obama make concerning VA in his first 8 months? What about the reforms made to VA under President Clinton spearheaded by Hillary Clinton in 1993 that resulted in massive outsourcing of VA's union jobs and creation of the bonus structure at the core of the wait time scandal exposed in 2014?
My Personal Take On Supporting Any President
Personally, I support President Trump like I supported President Obama. I want and hope President Trump can clean up the mess at VA. I also wanted an hoped President Obama would do the same, but the facts do not reflect that he did enough.
That aside, I am not sure how Trump could accomplish in 7 months what President Obama could not accomplish in his first 2 years by appointing key executives to VA or hiring the 34,000 employees needed to properly staff VA in the state President Obama left the agency.
Trump wasn't even able to get his photo on the walls of VHA until April, so I am not sure how he could have hired an impossible 34,000 health care providers since coming into office six months ago, but that is a conversation for a different day.
(I plan to write an Op-Ed on Glantz's question later.)
Trump did select an Obama holdover, Secretary David Shulkin, MD, to run VA at the prodding of Democrats and Republicans to ensure continuity for upcoming reforms. And, there are significant movements in reforming VA, but maybe Trump is letting us down vs what happened under Obama?
New Legislation Signed By Trump In Past 7 Days
Regardless of your position on the Charlottesville riot, you may not be aware that just this week President Trump signed legislation to fund Veterans Choice and the legislation commonly referred to as the GI Bill Forever legislation.
Funding For Veterans Choice Program
During the Charlottesville riot, President Trump was at an event to sign a bill for $3.9 billion in funding for Veterans Choice to ensure the program will have the funding necessary to not shut down.
For the past six months, VA has warned Congress that Veterans Choice was underfunded. That program was created because, under President Obama, VA let its wait list fraud grow to such an enormous criminal enterprise that it killed hundreds of veterans at Phoenix VA, alone. In response, Congress and President Obama put forth legislation that purportedly fixed the legislation while not properly funding it.
President Trump fixed that problem, for now, by signing the legislation into law in the middle of the riot. It was at that time he hand wrote the now infamous tweet that supposedly did not decree the riot harshly enough.
Forever GI Bill Act Signing
On Wednesday, Trump also signed into law the Forever GI Bill Act that removed the 15-year limit on using the benefits following military service.
The new law also increases financial assistant to the National Guard and Reserve. Purple Heart recipients will now receive more funding as will veterans pursuing degrees in technical fields in science and engineering.
Veterans victimized by predatory marketing practices of sham for-profit colleges will also get their GI Bill benefits restored.
Now, all may not be peachy in this action since Congress also drafted the legislation to roll back certain Obama-era regulations. According to Vice News:
Despite Trump's new protections for veteran students, his administration has also suspended Obama-era regulations that protected all students from fraudulent schools until further review.
Specifically, Secretary of Education Betsy Devos might end two key regulations: borrower defense repayment, which enabled student loan forgiveness if colleges misrepresent their programs, and gainful employment, which forced colleges to provide students with an education that allowed them to pay off their debt.
For-profit colleges love enrolling veterans, largely because of a provision in the Higher Education Act known as the 90/10 rule. The regulation prohibits for-profit schools from receiving more than 90 percent of their revenue from federal dollars, but in what's often referred to as a "loophole," financial aid given to veterans doesn't count as part of that 90 percent.
If for-profit schools enroll enough veterans, they could essentially run entirely on federal money. And if any of those schools close because of fraud, the U.S. government would have a lot of money to pay back.
Nothing Is Perfect
All of the back and forth on President Trump and President Obama needs to be considered outside of the vacuum of hysteria as it relates to Veterans Affairs.
The Department of Veterans Affairs, formerly called the Bureau Of War Risk Insurance, is really a massive insurance company like Allstate or State Farm, that could ultimately care little about the veterans they serve at the core of their missions.
That system has been broken since its inception under President Franklin D. Roosevelt (it was previously 2 or more agencies then combined into Veterans Administration), who restructured VA policy using restrictive insurance schemes to remove funding for veterans in favor of his New Deal programs.
VA was never restructured, and it has been mired in scandal after scandal for decades.
So, is Trump letting veterans down? No less than President Obama did, and no less than any previous president did.
I plan to gather some counter-culture perspectives when writing my response to Glantz's article. So if you have some feedback, pro or con, definitely leave your comment below.
VA was asked for comment on certain issues not addressed by Glantz but has not responded at the time of this publication.
It you want to comment on the racism issue in Virginia, please do that on a different website. Here, we focus on veteran-centric news related to Veterans Affairs and save the other wild and crazy issues for those more aptly focused on the other topics.
Sources:
https://news.vice.com/story/trumps-forever-gi-bill-wont-stop-for-profit-schools-from-preying-on-vets
https://www.washingtonpost.com/national/higher-education/trump-signs-bill-expanding-college-assistance-for-veterans/2017/08/16/11c24232-82ec-11e7-9e7a-20fa8d7a0db6_story.html?utm_term=.23a2877c05ce
DISCLAIMER: Before any haters comment here to spew nonsense, please read below.
I voted for President Obama when he promised the change he later did not deliver. He failed to clean up VA, and some of the biggest scandals in VA history festered and then exposed under his Administration (million veteran claims backlog, health care wait list fraud). I only voted for him once. I also voted for President Trump when he opposed Hillary Clinton because I will never vote for Hillary Clinton. I hope Trump does a better job than Obama. And, I hope our next president does an even better job than Trump. I support any president so long as he or she reforms our out-of-control federal government.