Why Reform Eludes Many VA Medical Centers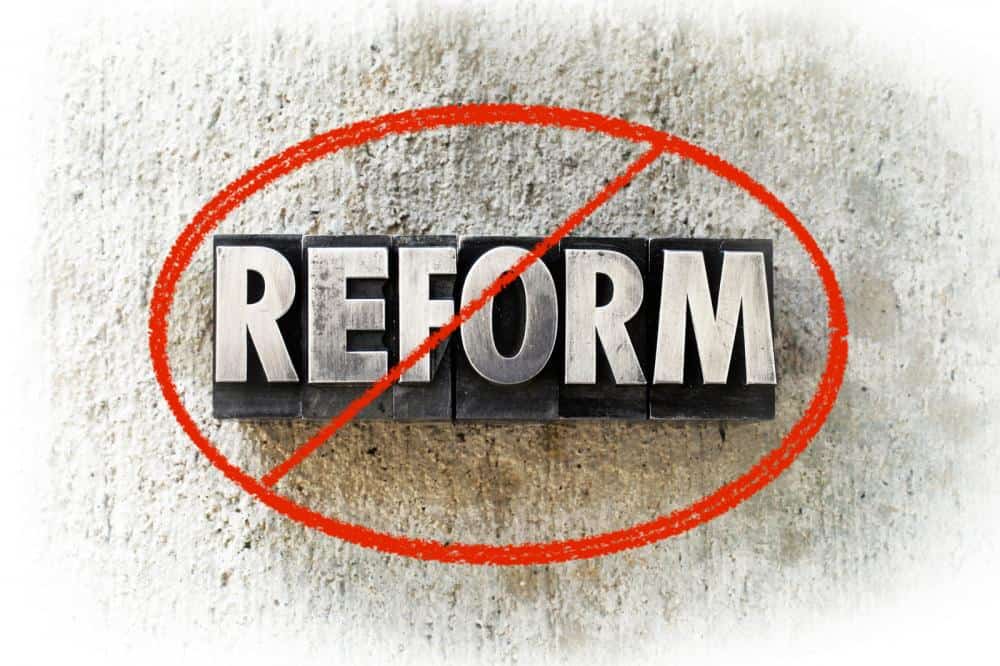 The nation's VA medical centers lack proper oversight says a new audit report from the Government Accountability Office (GAO).
With 1,200 medical facilities, regional offices called Veteran Integrated Service Networks (VISNs) are not properly monitoring staff levels. Setting business and finance strategies, the 1,000 employees working in the facilities lack clearly defined roles to oversee medical centers.
"It is important for an organization to have both individual and organizational-level performance measures to help monitor performance," GAO said.
Lack Proper Performance Measures
But VA does not use appropriate performance measures.
Instead, VA has no policy to deal with poorly performing regions. So who is watching the watchers? No one, apparently.
Obscure Data
Further, dubious VISN directors could easily obscure data revealing the VISN "has failed to meet its objectives." Compounding matters these same directors are evaluated on metrics that have nothing to do with oversight of its medical facilities.
So how do you hold them accountable if their bonuses and performance metrics are not tied to the performance of the subordinate medical center?
Lack Oversight
Many VISNs fail to fill key oversight roles ensuring the circular process continues into infinity.
"By establishing a process for assessing the overall performance of VISNs in managing and overseeing medical centers, VHA would be better able to determine if a VISN's performance is positive, if it is functioning poorly, or if it requires remediation," GAO said.
Perhaps this explains why and how the system continues to maintain its broken ways.
One of my friends, Lauren Price at Veteran Warriors, wrote up the anatomy of whistleblower retaliation. When you think of the context of limited direct VISN accountability, the following makes a lot of sense, in italics below.
Life cycle of a VA scandal
Event(s) occur. Leadership notified.
Leadership makes deliberate efforts to conceal event(s).
Whistleblower(s) go public about event(s).
Leadership removes whistleblower(s) from position(s).
Leadership begins retaliatory actions against whistleblower(s)
Event(s) facts are leaked to the media.
Congress "demands action".
Leadership thanks Congress for oversight.
Congress orders an investigation.
Leadership concurs with investigation recommendations.
Whistleblower(s) are/is fired.
Wash, Rinse, Repeat.
Pick a scandal, any scandal over the history of the agency.
Lauren is not wrong.
Without direct VISN accountability, the ability of leaders to retaliate will go on forever. And, veterans will be at risk.
Wait List Scandals Continue
Wait list scandals are now commonplace at various VA facilities where agency leaders pressure clinicians to doctor wait lists to make the facility's performance appear better than it is.
Today, Congress is holding hearings to address three new sets of whistleblower retaliation not unlike other stories exposed since 2014.
Veterans who need care are unable to access that care because of scheming agency leaders gaming the system. While the names sometimes change, as Lauren's example explains, the strategies are the same.
Legionnaires Cover-up
Last week, I wrote about the Linda Loma VA cover-up of deadly Legionella outbreak where facility leaders tried to cover-up an outbreak.
That decision put veterans and employees at risk of illness and death. Even though Congress is now demanding answers, will anything happen?
Without VISN accountability, there can be no ground level changes.