VA To Prescribe 'Investigational' Depression Treatment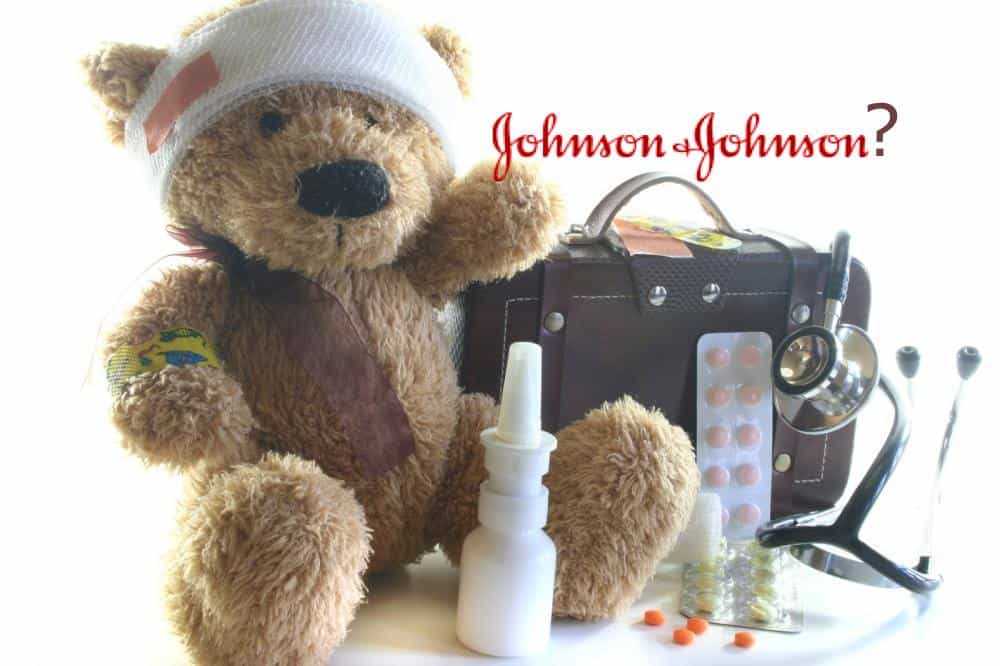 VA failed to list many "common side effects" of risky ketamine derivative Spravato to be used in treating depression in veterans from its press release last week.
On March 5, 2019, the Food and Drug Administration approved use of Spravato (esketamine) as a nasal spray to address treatment-resistant depression. Two weeks later, VA announced it will start to offering the drug to veterans suffering from depression.
According to FDA, esketamine is the s-enantiomer of ketamine, and the use of Spravato in this way is the first FDA approval of esketamine for any use.
Should veterans be leaping for joy or very afraid?
A research study is underway until 2021 at ClinicalTrials.gov, but that did not stop VA from including veterans in what sounds like a preliminary rollout of an otherwise experimental treatment for severe depression.
VA Is Pleased
"We're pleased to be able to expand options for Veterans with depression who have not responded to other treatments," said VA Secretary Robert Wilkie. "It reflects our commitment to seek new ways to provide the best health care available for our nation's Veterans."
RELATED: VA Wants To Change Disability Compensation System
The agency's approval to use Spravato on veterans so soon after its FDA approval, and right on the heels of suicide treatment problems, certainly raises eyebrows.
Under a program called "Risk Evaluation and Mitigation Strategy," VA will use a restricted distribution system to better manage the risk of serious adverse outcomes, abuse, or misuse of the drug.
RELATED: Veteran Sues Over Medical Marijuana Prohibition
VA says its health care providers will be required to monitor veterans "for serious adverse outcomes, such as sedation and difficulty with attention, judgment and thinking (dissociation), abuse and misuse, worsening of depression and suicidal thoughts and behaviors."
Dangers Only Listed On FDA's Website
VA's press release omitted the more detailed listing of risks and the most common side effects listed on the FDA website:
The most common side effects experienced by patients treated with Spravato in the clinical trials were disassociation, dizziness, nausea, sedation, vertigo, decreased feeling or sensitivity (hypoesthesia), anxiety, lethargy, increased blood pressure, vomiting and feeling drunk.
Patients with unstable or poorly controlled hypertension or pre-existing aneurysmal vascular disorders may be at increased risk for adverse cardiovascular or cerebrovascular effects. Spravato may impair attention, judgment, thinking, reaction speed and motor skills. Patients should not drive or operate machinery until the next day after a restful sleep. Spravato may cause fetal harm and women of reproductive potential should consider pregnancy planning and prevention; women should not breastfeed while being treated.
VA's press release also failed to mention, "Because of the risk of sedation and dissociation, patients must be monitored by a health care provider for at least two hours after receiving their Spravato dose."
RELATED: Veteran Gets Settlement After 'Gutted Like Fish'
FDA On New Treatment
"There has been a long-standing need for additional effective treatments for treatment-resistant depression, a serious and life-threatening condition," said Tiffany Farchione, M.D., acting director of the Division of Psychiatry Products in the FDA's Center for Drug Evaluation and Research. "Controlled clinical trials that studied the safety and efficacy of this drug, along with careful review through the FDA's drug approval process including a robust discussion with our external advisory committees, were important to our decision to approve this treatment. Because of safety concerns, the drug will only be available through a restricted distribution system and it must be administered in a certified medical office where the health care provider can monitor the patient."
Suicide At VA
In case you've been totally sleeping, veterans have higher suicide rates than other groups largely attributed to depression. At least 20 veterans kill themselves each day, which is significantly higher than other population groups.
And, many of those veterans are physically located at their preferred VA medical center when killing themselves.
Yet, this new drug is known to increase the risk of suicide and other dangers making me wonder what the agency is thinking. And, after only two weeks of FDA approval for limited use, does anyone wonder why VA is so quick to adopt the drug to treat this high-risk population?
My bet is we need to follow the Benjamins… and I am not referring to me.
A solid guess here is that veterans provide a good test population since most of us receive treatment from within the same VA system where all our electronic health records can be easily aggregated by researchers.
In short, anyone feel like a guinea pig?
To be continued…
Guess Who Owns Spravato
After a little digging, I learned the nasal spray was developed by Janssen Pharmaceutical Companies, which is owned by Johnson & Johnson.
From the Janssen website, just one month ago:
Spravato (esketamine) nasal spray is an investigational product being studied by Janssen Research & Development, LLC as part of a global development program. Esketamine is a glutamate receptor modulator, thought to help restore synaptic connections in brain cells in people with major depressive disorder. It is believed to have a novel mechanism of action, meaning it is thought to work differently than currently available therapies for major depressive disorder.
Johnson & Johnson is obviously well known in the pharmaceutical and medical device industries for a variety of solid products like Band-Aid and Johnson's Baby Shampoo.
Johnson & Johnson In The News
Yesterday, Bayer and Johnson & Johnson reached a reported $775 million settlement for failing to warn users about the blood thinner Xarelto. According to Yahoo:
The litigation involved nearly 25,000 claims pending in a multidistrict litigation in federal court, as well as nearly 2,000 pending in Pennsylvania state court. Although some of the theories that were presented in the six cases that went to trial differed slightly, all of the filed cases are based on claims that Bayer and Janssen Pharmaceuticals, a subsidiary of Johnson & Johnson, failed to adequately warn that the drug could cause dangerous bleeding episodes, stroke and death.
Bayer disputes the merits of the claim.
Janssen spokeswoman Sarah Freeman said in an emailed statement, "We believe this is the right thing to do for patients and their doctors. There is no admission of liability, and we remain steadfast that the claims raised in the litigation contradict years of scientific data and the U.S. Food and Drug Administration's safety and efficacy."
Johnson Baby Powder Litigation
The company has also been the target of substantial litigation over its baby powder product alleging the talc in the powder causes ovarian cancer.
ConsumerSafety.org states:
Citing studies and internal company documents as far back as the 1970s, plaintiffs in talcum powder lawsuits have claimed that the use of talc-based powder products can cause ovarian cancer. While Johnson & Johnson and Imerys Talc America (J&J's talc supplier) deny these claims, jury awards have handed the company several trial losses with high compensatory damages and even higher punitive damages.
Conclusion For Veterans
The moral of the story here should be to proceed with caution. Obviously, veterans with untreatable depression may want to contemplate a trial using the drug Spravato. But, we need to be very careful VA is properly administering any treatment.
Given the agency's previous failures to monitor and administer opioids to veterans nationwide, let's hope the agency has learned its lesson given the side effects of this drug sound similar immediately after taking a dose – – specifically – – feeling drunk or drowsy.
What do you think of the drug being available to veterans so quickly after its FDA approval one month after being "investigational"?