VA Fights FOIA To Cover-up Growing TBI Scandal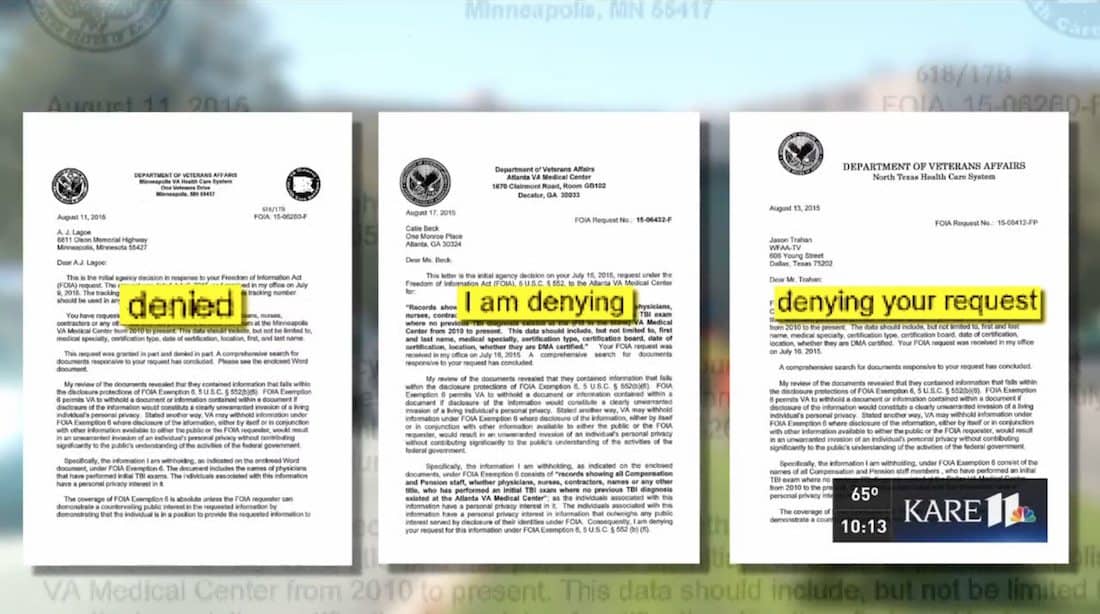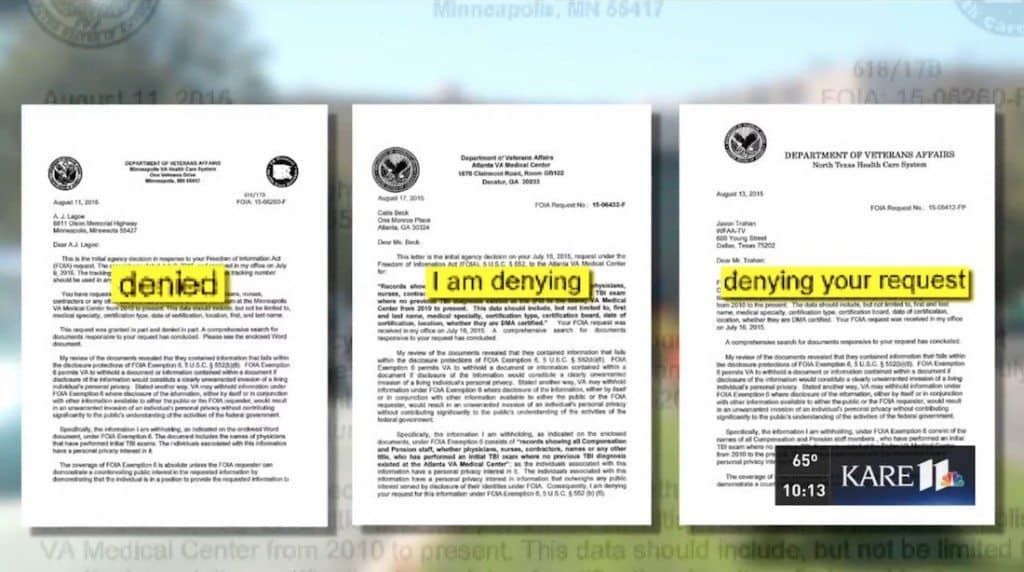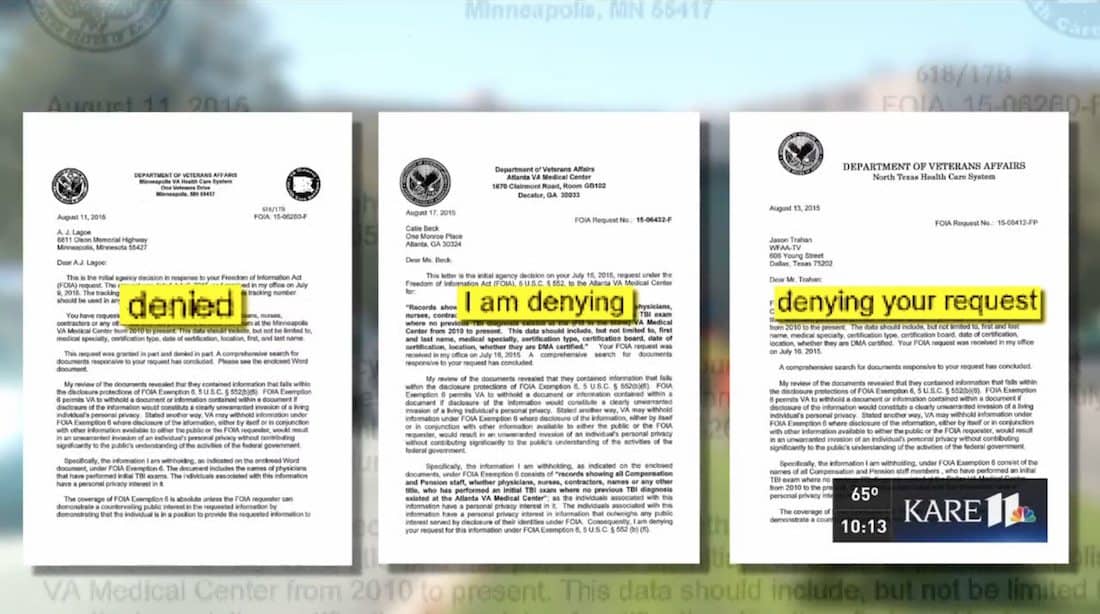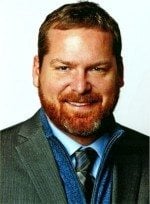 VA medical facilities across the country are fighting against reporters and clear FOIA laws to evade public accountability for using unqualified doctors in its TBI scandal to withhold benefits from veterans.
READ: Check Out KARE 11 Report On VA Cover-up
NBC KARE 11 just revealed more information about the Minneapolis VA cover-up that shows the agency is actively working against the interests of the American public to avoid public awareness and accountability. This flies in the face of fanciful claims from Secretary Robert McDonald that the agency is doing everything it can to improve the veteran experience.
Doesn't it seem more like VA is doing everything it can to C-Y-A of VA employees? Does VA only exist for its employees or the veterans it is required to serve?
#veteransaffairs must stop its campaign to rip off combat veterans with #TBI
Traumatic brain injury (TBI) is the signature injury of the current wars in the Middle East. The Department of Veterans Affairs (VA) is avoiding accountability for the total cost of these wars.
It does this by evading financial liability for payment and benefits for veteran afflicted with life altering TBI by using unqualified doctors to conduct exams. This unlawful insurance tactic is adversarial almost always result in lowball ratings or flat denials. That is clearly in opposition to the lawful requirement to behave in a "pro-claimant" manner.
Much like Agent Orange or PTSD, the current TBI policy and practice of using voodoo medicine and pseudo science to deny veterans benefits and health care has just been exposed in Minneapolis, MN.
In Minneapolis alone, two doctors named Danny Smith and Ephraim Gabriel conducted a total of 127 unqualified examinations between the two of them since 2010. VA told KARE 11 the total was at least 300 cases where VA defrauded the veteran by knowingly selecting unqualified doctors.
I caught them using a database I am building via FOIA for veterans to hold their own VA doctors accountable. The doctors were clearly not listed with the required credentials.
When KARE 11 and numerous other sister stations across the country asked for the names of all doctors who conducted initial TBI examinations nationwide, VA blocked the FOIAs. VA claims the identities of the doctors are private. It goes on to erroneously claim that the American public would not benefit from holding VA accountable by exposing this fraud.
They are clearly taking a "Trust us, we will figure it out. And after we figure it out, we will do the right thing."
Last night, KARE 11 reported on the story of one veteran who suffered a concussion in 1958 that later led to a brain tumor. The word "concussion" was clearly written in the military medical record. Concussion is a synonym for traumatic brain injury.
Yet, the unqualified doctors repeatedly reported that the veteran never suffered a TBI while in the military. VA Benefits Administration at St. Paul Regional Office proceeded to deny the veteran disability benefits for TBI and brain tumor because of VA Health Administration doctors' failure to diagnose TBI.
This is the area VA claims it is not liable for medical malpractice even though the behavior clearly deviates from the minimum standard of care in any state.
The game VA doctors are playing goes like this:
An unqualified VA doctor tells the veteran there is no "current diagnosis" of TBI in the medical records. Of course, prior to at least 1995, a diagnosis of TBI was never given to anyone. So any veteran with a concussion in their medical records will not fall within this new criteria even though the words are the same.
Further, since VA is unlawfully withholding examinations with qualified examiners, no matter what medical facts are presented, no doctor or nurse can conclude otherwise. This is a multi-billion dollar scandal.
Have you ever run into these problems? The game is very basic in nature. They redefine words that have one meaning in the regulations but another when used by VA employees. They list the regulation and then omit sections of explanations that result in a benefits grant.
Just more "VA is Lying" action here in Minneapolis and elsewhere.
WATCH: VA is Lying Campaign Comes To Minneapolis
Luckily, we are putting up some great billboards around Minneapolis VAMC and St. Paul Regional Office to let the public know veterans are not fooled by the antics.
Source: https://www.kare11.com/story/news/investigations/2015/09/08/va-fighting-release–names-tied–brain-injury-exams/71900484/