McDonald 'I Care' Propaganda Stuns VA Whistleblowers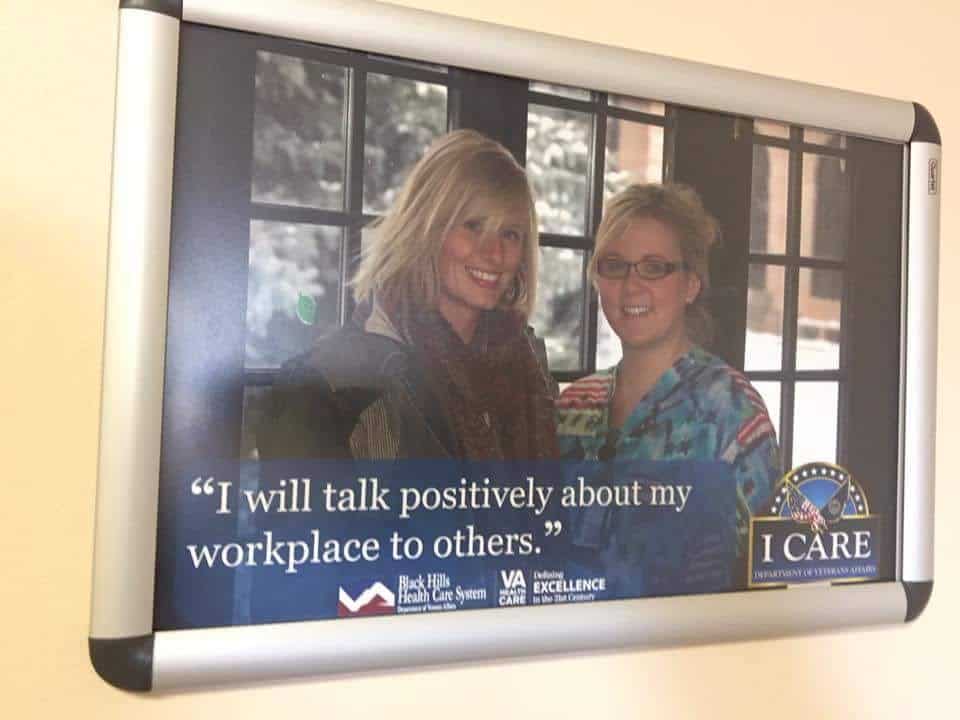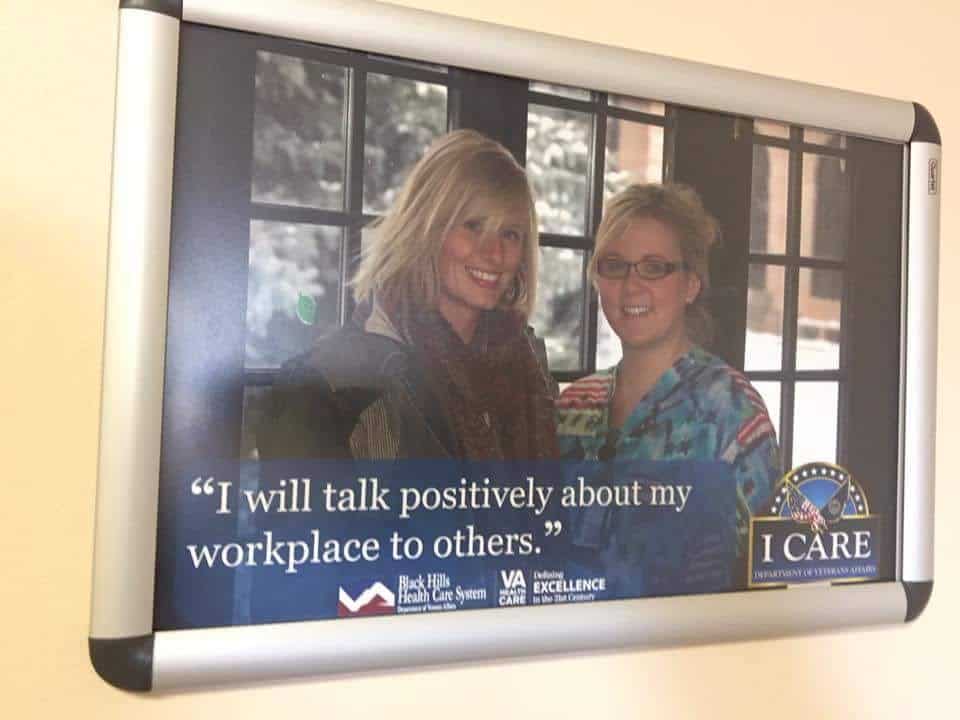 New VA 'I Care' signs mandating VA employees not share negative information about workplace problems is discouraging to VA whistleblowers and veterans.
One of our field operatives (a veteran with a smart phone), took this photo of an inappropriately worded morale poster at a VA facility in South Dakota.
Isn't this an unusual time to live, while we use devices that track our every move to document the possibly unlawful policies of federal agencies charged with caring for us?
@VetAffairs - Please thank McDonald for screwing whistleblowers again. He should clear out his office.
Anti-VA Whistleblowers Posters
Signs recently posted at Black Hills Health Care System mandate to VA employees, "I will talk positively about my workplace to others." To casual passersby, these posters resemble the commonplace moral booster posters in corporate America.
But VA is not corporate American, and not so subtle hostility against whistleblowers has curbed honest discourse about VA criminality. Posters like this one are believed to further such hostility.
Regardless of the not so subtle propaganda technique, removing negative speech does not make a VA workplace a positive place to work.
It's time VA hit the problem areas on the nose. Maybe the new VA Secretary, whoever that is, will take action where McDonald lacked.
Toby Cosgrove, MD, CEO Of Cleveland Clinic Back In Running For VA Secretary
As an aside, Toby Cosgrove just met with President-elect Trump to discuss VA issues. Some of you may recall that Cosgrove is a physician and the CEO of Cleveland Clinic.
He was the first choice to succeed Secretary Shinseki in 2014. However, Cosgrove dropped out of the running after it surfaced he opposed the now defunct Affordable Care Act.