You're Fired – San Juan VA Director DeWayne Hamlin Terminated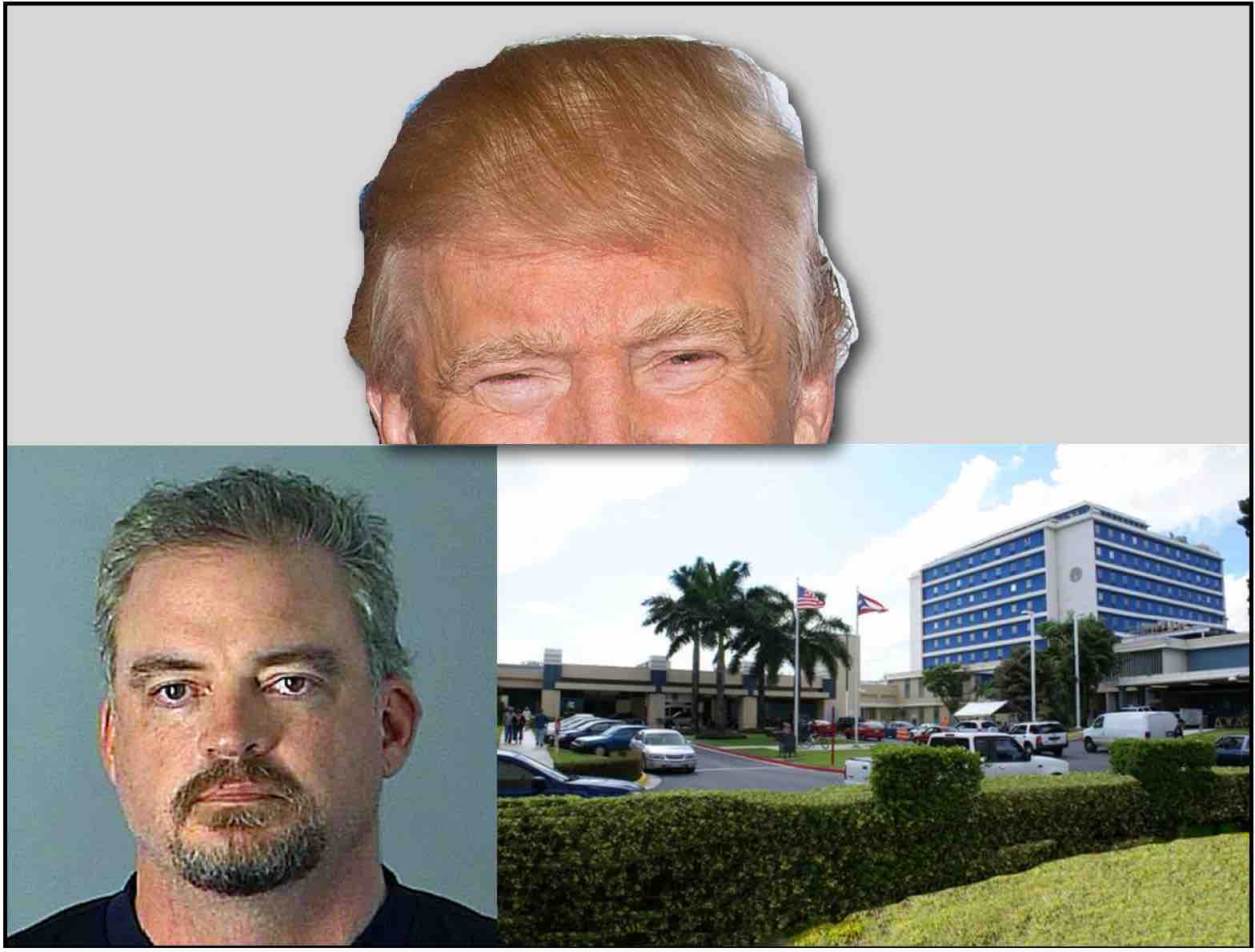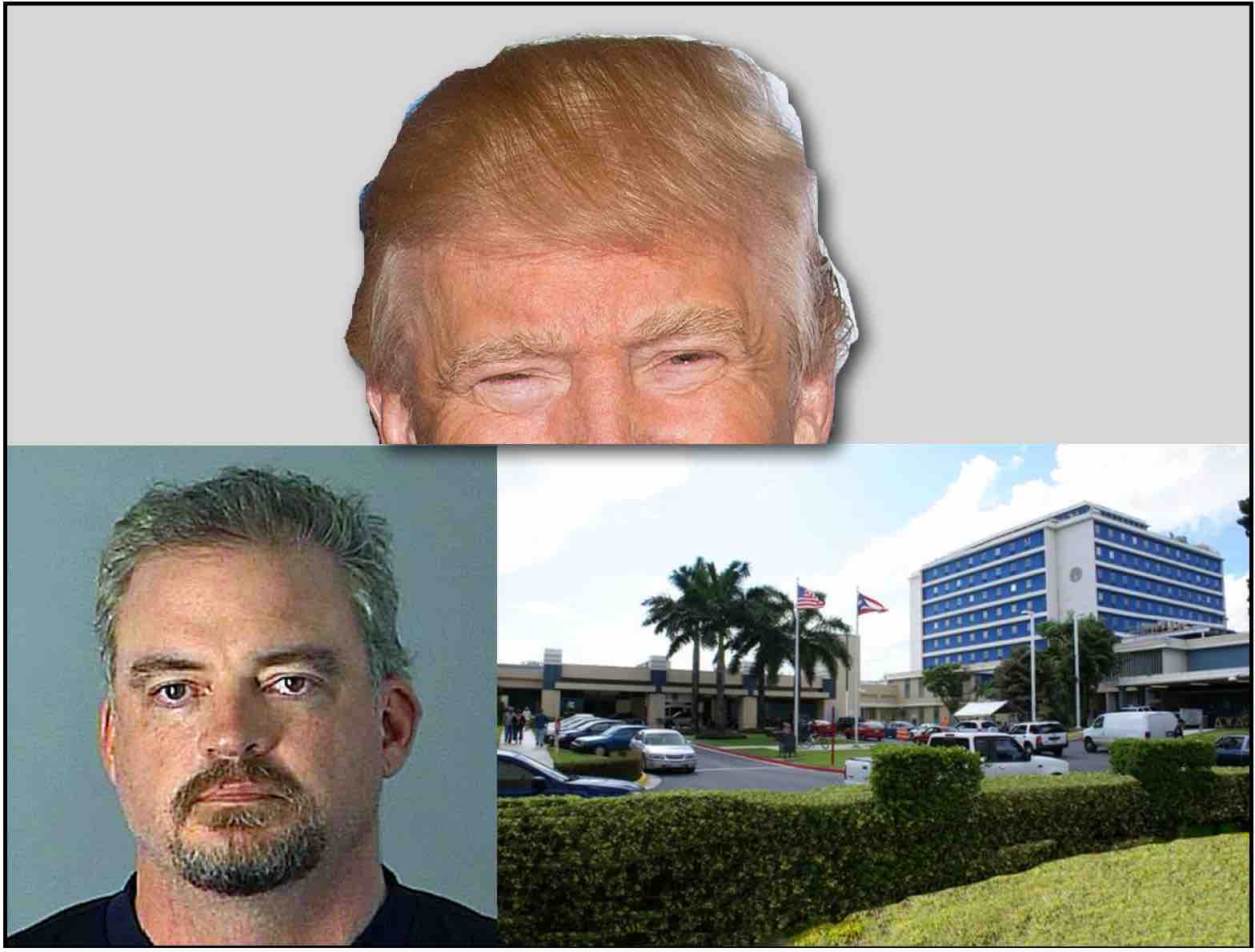 One gift of President Donald Trump's inauguration day was termination of San Juan VA Medical Center director DeWayne Hamlin according to a leaked email.
That email, sent by VISN 8 director Miguel LePuz, provided Hamlin's replacement after removal from federal service, "Mr. Dewayne Hamlin was removed from federal service effective January 20, 2017." The replacement is Dr. Antonio Sanchez, chief of staff at the facility.
Hamlin was being investigated for a string of unethical and illegal acts including driving under the influence, diversion of painkillers without a prescription, negligent hiring and attempts to induce fraud against another federal employee and VA whistleblower.
In 2015, Hamlin was also under investigation by Washington Examiner for improper "delegation of authority" where he was paid $179,700 despite being absent from the hospital for 80 days in a one-year period in 2014.
Apparently, being absent from work was not the only problem Hamlin was dealing with in 2014. Florida police caught him sitting in a car smelling of alcohol at 2am. He refused to take a breathalyzer twice. Police then found oxycodone on Hamline even though he did not have a prescription.
Hamlin Against VA Whistleblowers
In September 2016, Hamlin was exposed by the press in an apparent fraudulent conspiracy to force one VA whistleblower to make a false report against another and then tried to pay off that same person with $305,000 using taxpayer money when the scheme backfired.
According to one report:
"Hamlin asked [Rosayma Lopez] to write a report that could be used to fire Joseph Colon because Colon called attention to an intoxicated Hamlin being arrested at 3am with painkillers, the diversion of which is a major problem for VA hospitals.
"When Lopez's analysis of facts and rules concluded Colon shouldn't be fired, Hamlin tried to fire Lopez for insubordination, and when that was blocked by ethics officials, he offered her $305,000 from the hospital's budget for her to quit and agree not to re-apply.
"VA general counsel Leigh Bradley would not give any evidence for why it was appropriate to purge Lopez from the workforce, claiming the Privacy Act prevented her from discussing it, even though a representative of the Office of Special Counsel (OSC), a federal agency that advocates for whistleblowers, and others at the hearing did not seem to think it prevented them from discussing cases in some detail.
Shortly after the above story was exposed by The Daily Caller, September 2016, the VA Office of Accountability Review (OAR) acknowledged it was investigating Hamlin.
A VA Whistleblower Response To Hamlin Termination
"I believe it is a start towards holding unethical people like Mr. DeWayne Hamlin accountable for going after whistleblowers," said VA whistleblower Joseph Colon.
This was the whistleblower who reported Hamlin's problems with intoxication.
Colon went on to caution VA against replacing when bad apple with another when seeking Hamlin's replacement, "You will never fix the VA if you remove an unethical person and replace it with another unethical person."
He was referencing the promotion of Dr. Sanchez to acting director at San Juan VA.
According to Colon, Dr. Sanchez was also implicated in whistleblower retaliation in 2013, "But at the same time the VA rewards Dr. Antonio Sanchez with an acting director position. Dr. Antonio Sanchez, who was promoted, was the first person to retaliate against me in November 2013."
Apparently, there is more swamp to drain at San Juan VA.
San Juan VA Negligent Hiring… And Training?
As for Hamlin, hiring unethical people was one of Hamlin's most noteworthy characteristics as evidenced by two of his most recent questionable hiring decisions.
Hamlin thought it made sense to hire a top purchasing official straight of federal prison after serving a sentence for credit card fraud. Keep in mind that purchasing officials process enormous amounts of money and are pivotal in preventing (or allowing) contracting fraud schemes.
Another human resources official was a convicted sex offender. As one can imagine, being a sex offender can pose complications and ethical questions when managing private and sensitive information of employees.
Both hires stretch the common sense limits of proper hiring practices. But Hamlin was not the only VA leader guilting of lacking common sense.
Hamlin also saw to it one VA employee was promoted despite being responsible for the unit that let veterans sit in their on feces. She was promoted once the Office of Special Counsel investigation into feces-gate was complete.
Not to break with tradition, during the recent 2016 VA investigation, Hamlin was selected by VA leadership to serve as a "coach" and "lead" at VA's Leaders Developing Leaders conference in Washington DC. Perhaps he was coaching them on ethics?
Perhaps he was coaching them on ethics? What about promoting bad employees?
What do you suppose Hamlin taught the other VA leaders?
DeWayne Hamlin Track Record In VA
At San Juan VA, as director, Hamlin was responsible for a budget of $500 million and oversaw a workforce of 3,400 employees.
Before going to San Juan VA, Hamlin served at VA centers nationwide. I would bet there is a trail of scandals behind him:
"Before his appointment to VA Caribbean, Mr. Hamlin served as Director of the Lexington VA Medical Center from 2011 to July 2012 and Director of the Boise, Idaho VAMC from 2007 to 2011. The Juneau, AK. native also held the position of Associate Director at the James A. Haley Veterans Hospital in Tampa, Florida, where he was also the Chief of Facilities Management Service. Prior to Tampa, he was appointed Chief Engineer at the Clarksburg VAMC in West Virginia and Chief, Facilities Management Service at the VA Puget Sound Healthcare System in Seattle, Washington. He started his VA career in 1990 at the Portland, Oregon VAMC."
San Juan VA Termination Email
"A Message to all VA Caribbean Healthcare System (VACHS) Employees from VISN 8 Network Director
"Dr. Antonio Sanchez, Chief of Staff at the VAHS will remain acting Medical Center Director until further notice. Mr. Dewayne Hamlin was removed from federal service effective January 20, 2017.
"I am confident each of you will continue, as you always have, to provide exemplary health care services to the Veterans we were honored to serve.
"Miguel H. LaPuz, MD, MBA
"VISN 8 Network Director"
SEE IT: Screen Shot Of VA Removal From Federal Service Email
I would like to wish DeWayne Hamlin a nice life outside VA. Good luck finding a job after these reports circulate.
How could it take any reasonable organization over 2 years to terminate someone with such a concerning record of fraud, waste and abuse of their position while getting paid top dollar by American taxpayers?
UPDATE: 1/24/17, 12:23 PM, The original article inverted the names of Dr. Sanchez with Dr. LaPuz. It is Dr. Sanchez who was investigated and linked to Mr. Colon's whistleblower claim and not Dr. LaPuz.