VA Revokes TriWest Veterans Choice Duties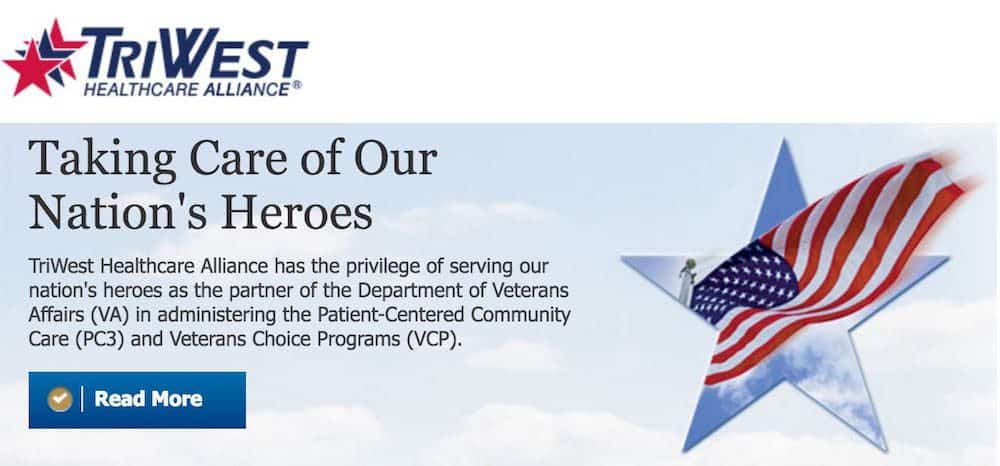 TriWest will no longer schedule veterans for non-VA care as part of the government contractor's duties in the Veterans Choice Program. The move will result in VA employees again making appointments for Alaska veterans for non-VA appointments.
Veterans nationwide have complained about problems making appointments through TriWest. Alaska veterans will now be able to enjoy interfacing with VA employees again due to persistent failures that have led to numerous medical specialists outside VA refusing to care for veterans.
PROMISE TO VETERANS
On its website, TriWest says it is "taking care of our nation's heroes" and apparently getting paid well to do it:
"TriWest Healthcare Alliance has the privilege of serving our nation's heroes as the partner of the Department of Veterans Affairs (VA) in administering the Patient-Centered Community Care (PC3) and Veterans Choice Program (VCP)."
Does it sound like TriWest is actually taking care of heroes?
OLD TRIWEST PROBLEMS
In 2011, TriWest reportedly paid $10 million in a settlement where a whistelblower alleged the company "systematically defrauded" the Tricare program by billing higher rates.
According to Wikipedia on the subject, the company also deceptively circumvented accepted checks and balances created to prevent fraudulent billing:
"The lawsuit also said TriWest sent 3,000 claims through one location a day to intentionally bypass checks to avoid late-payment fees, and that it paid claims for ineligible beneficiaries."
While ending TriWest's involvement in scheduling may benefit veterans somewhat, the government contractor will continue to be responsible for billing and connecting with medical professionals. These are also two areas where the company is reportedly failing.
Isn't it interesting that these same companies linked to deceptive billing and basically fraud are the same companies our nation rely on to help veterans get timely care?
RELATED: Choice Contractor Health Net Has Sanctions History
And after the contracts are signed, those same companies fail to provide needed services they were hired to provide.
Source: https://www.alaskapublic.org/va-relieves-contractor-of-role-in-appointments/