Veteran Suicide Linked To Deficient VA Telemedicine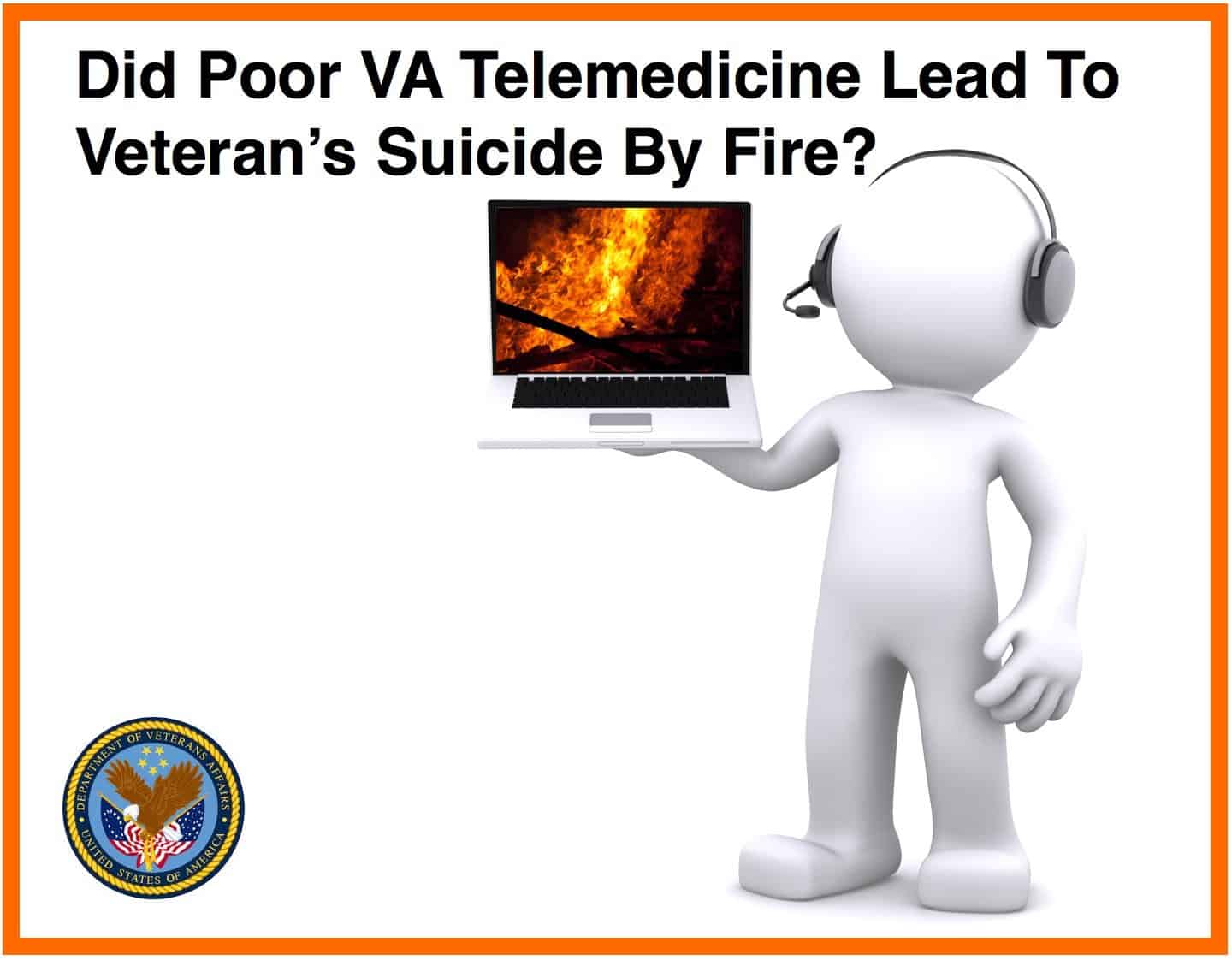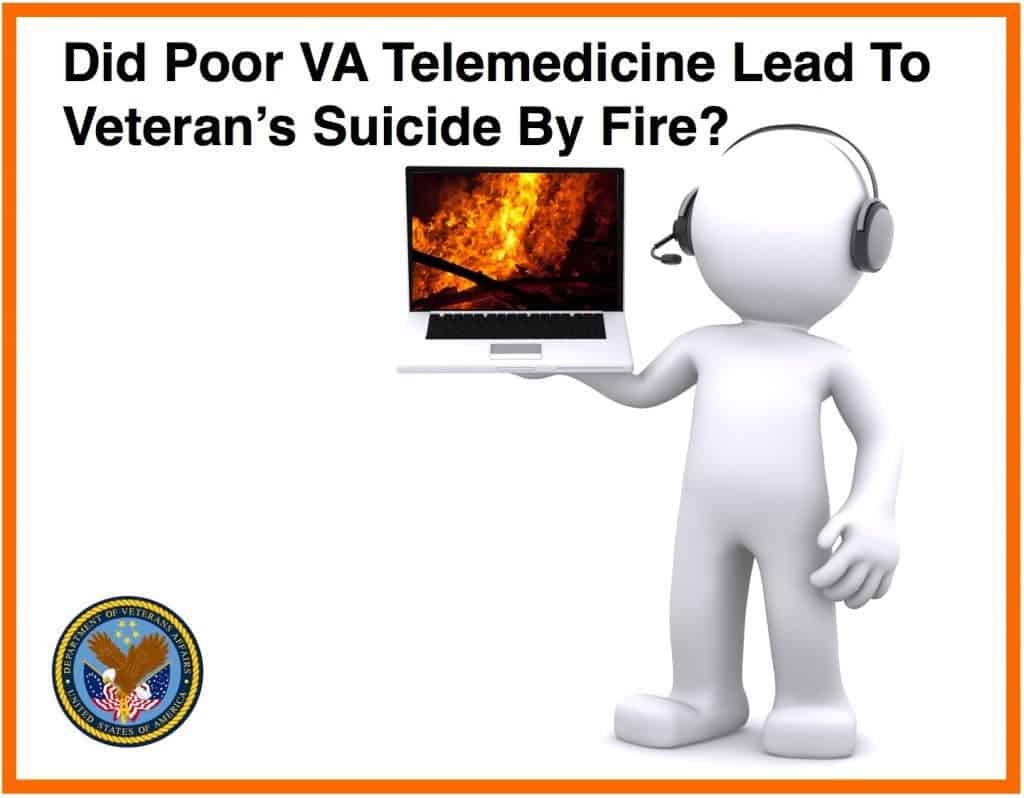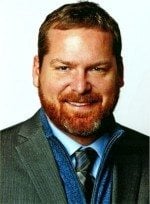 The veteran who set himself on fire outside the Atlantic County CBOC was reportedly being treated there by the new VA telemedicine psychiatric platform. That veteran died on Saturday, according to Northfield Police. News of his death was not reported until Tuesday.
RELATED: Veteran Sets Self On Fire Outside Atlantic County CBOC
Many veterans have complained about the apparent media blackout concerning the limited coverage of the event. Insiders now report that VA leadership from Wilmington VA is pressuring VA employees at its Northfield clinic to not speak to reporters.
The blackout campaign has been so successful that Wilmington VA leadership is reportedly bragging about the lack of coverage.
How shameless can these federal bureaucrats be in the face of such an awful travesty? Apparently, the answer is "very shameless" when it comes to shutting down media inquiries.
VA TELEMEDICINE FACILITY IN NORTHFIELD, NJ
The Northfield, New Jersey location is new as of 2011. At the time, VA moved the outpatient clinic to help improve access to services with upgraded technology and better care using the VA telemedicine platform. The facility was apparently created to utilize the cheaper but more technology dependent telemedicine model.
RELATED: VA Clinic Moves To Bigger, Better Facility In Northfield
However, reports are circulating that VA has not adequately staffed the clinic. Veterans seeking access to mental health care are reportedly not receiving the timely services the community was promised when the facility opened.
ATLANTIC COUNTY CBOC WAIT LIST SCANDAL
Instead, this CBOC in Northfield, NJ was recently linked to the wait list scandal and discussed briefly within a March 1, 2016 VA OIG report covering Wilmington VAMC and its CBOC clinics. A Northfield VA whistleblower reported:
Reminder delinquencies were not handled properly
Appointment scheduling procedures were improper
Manipulative techniques showed wait times as being "zero" days when they were not
RELATED: Wilmington VACM VA OIG Wait List Report
So what was really going on at Northfield that led up to the veteran's suicide? Wasn't VA telemedicine supposed to reduce wait times and increase access to care?
VETERANS SPEAK OUT AGAINST VA TELEMEDICINE
Following publication about the self-immolation on Monday, veterans have expressed concern about the services being provided at Northfield.
One veteran commented:
After checking out more on the VA clinic in Northfield where this happened. It appears it's main function includes a Psychiatry clinic that uses Telemedicine with a Doctor in charge named Dr. Jane Mary Chamberlain.

When checking her info found something unusual. Although she is listed as certified it shows that she is not current with completing her Maintenance of Certificate (MOC).

The board list it as "MOC Status: Not Meeting MOC Requirements and Is Not Required To Do So".

Some kind of very special arrangement there given they are required to meet MOC every ten years.

So this is looking like another VA Programed Suicide via prescription with a new twist. Telemedicine.
Another veteran commented:
VA Telemedicine and Psychiatry…what could possibly go wrong? Or, as Melvin coyly implied, it sounds like Telemedicine and Psychiatry could easily take a page from one of my favorites, "The Manchurian Candidate" (1962), """https://en.wikipedia.org/wiki/The_Manchurian_Candidate_(1962_film)"""

Not stating that's what is going on but of ALL things, why have Psych Care Telemedicine and The VA be in the same room with these parasites simply furthering their freaky research…as Dr. Candy Man has shown, and the VA let it go on…and that was also Psych…person to person.

Will the VA's usual knee-jerk reaction be to have every one of us Vets wearing a Hannibal Lector Mask when on federal grounds? VA will then need another $3 Billion for Disney to market and manufacture said masks? Yeah, a bit flippant there, but that's the level of "ridiculousness" we have arrived at.
Still another veteran commented:
Thank you for rejecting telemedicine!!!

There are instances where telemedicine, Skype or other remote methods of treating patients is acceptable and even helpful for the patient, which should be the focus, and other instances where it is lunacy to think telemedicine is appropriate.

In the last years I was reviewing veterans medical research for funding, there were more and more research projects being pitched to determine the effectiveness of using telemedicine, and the bottom line reason was to cut costs. Quality of care for veterans didn't seem to be much of a concern.

I am sure I am not alone in my opinion that telemedicine in some instances shows the doctor just does not care enough about the patient to bother with a face to face visit.

Why not just tell them to search out a few YouTube videos.
Meanwhile, VA and the major news networks are not reporting on the suicide with any degree of detail you would see with most suicide stories.
So what is so unique about this particular suicide that the media has gone largely dark? Could the linkage between reduced psychiatric care quality, availability and telemedicine have something to do with the lack of coverage?
Source: https://www.philly.com/philly/news/new_jersey/20160323_S__Jersey_vet_dies_after_setting_self_on_fire.html