Veterans Affairs Has An $8 Million Sexual Harassment Problem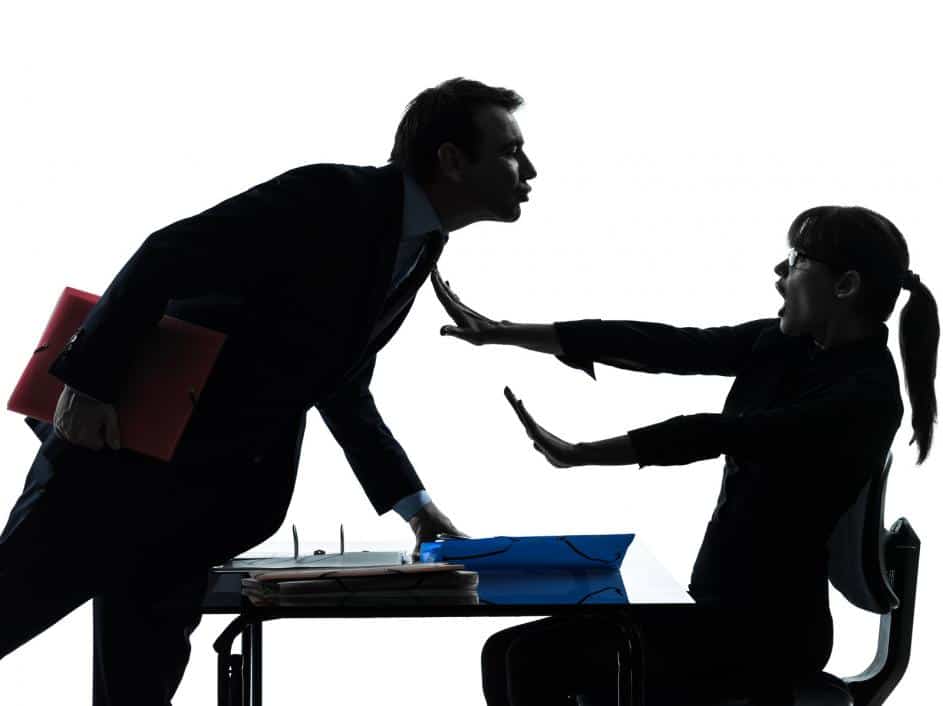 [Warning: Graphic language depicting allegations against VA supervisors.]
Lax sexual harassment policies and investigations have forced American taxpayers to fund millions in settlements to victims of Veterans Affairs supervisors perpetrating acts including masturbation, groping and sexual assault.
According to The Daily Dot, in 2014, a nurse working at a clinic operated by the Aurora VA Medical Center said she was confused and scared when her colleague walked up behind her and, without warning, stuck his hands down her pants.
The same man allegedly told another nurse that he wanted to have oral sex with her, with "[her] legs above his shoulders."
Later that same day, he allegedly cornered the woman in a stairwell, pushed her against the wall, and tried to stick his tongue in her mouth.
At another VA in California, an employee said she was repeatedly harassed by her boss between 2010 and 2014. The harassment got so bad that at one point the supervisor pulled out his penis and started masturbating.
"It's pretty much a boy's club; it's a guy's club," said a former VA employee, who asked not to be named. The employee said a military mindset bleeds into VA culture.
"There's a bit of a code there—you don't rat on the people you served with."
Permissive VA Sexual Harassment Policy, Culture
"It's a cultural thing," said Patricia Bangert, an employment law attorney, about sexual harassment in the VA. "There's no accountability or responsibility."
Bangert is presently representing eight women in both Colorado and California against VA related to allegations of sexual harassment and assault. The lawsuits seek compensatory damages, restoration of leave or compensation for leave, and compensation for pain and suffering.
RELATED: Democrats Block Funding Veterans Affairs
Part of the problem lies with VA's permissive attitude toward sexual harassment within its own VA handbook. Those who engage in sexual harassment will not necessarily face the kind of punishment they would in the private sector.
VA Handbook 5012/15 shows the maximum punishment for the third offense is removal, but the minimum is only a two-week suspension. The lack of serious penalty has left sexual harassers and their victims feeling that violations will only be brushed under the rug.
RELATED: VA Manager Promoted Despite Mismanagement Of $1.7 Billion Project
Sex Harassment Settlements
In an investigation, The Daily Dot uncovered over $8 million in payment since 1998 covering settlements with 263 individuals, more than half of which was paid out since 2012 signaling an uptick in accountability problems.
Settlement amounts for individual claims range from $40 to $200,000, with most somewhere between $1,000 and $50,000.
Of the total, over $4 million was paid out to victims in cases where sexual harassment was the only charge. At the time the Daily Dot's request was filed, only one settlement had been paid in 2018, for a total of $147. However, a report later surfaced of a $161,150 settlement.
RELATED: VSOs Butt-hurt After Trump Does Not Consult Them
Post-2012 VA Settlements Involving Sexual Harassment
The following statistics were collated by The Daily Dot from data at the Department of Veterans Affairs:
2012 – $898,396
2013 – $1,161,809
2014 – $570,146
2015 – $913,350
2016 – $656,554
2017 – $462,000
2018 – $161,297
The settlement totals have significantly declined since 2017.
RELATED: New VA Electronic Health Records Project 6.4% Odds Of Success
Poor VA Training Likely A Culprit
The Equal Employment Opportunity Commission (EEOC) admits "[m]uch of the training done over the last 30 years has not worked as a prevention tool – it's been too focused on simply avoiding legal liability."
Further, when policies are vague in their description of specific acts of sexual harassment, the instance of reporting is significantly lower.
For example, when a policy is vague as to what constitutes sexual harassment, one in four report harassment. When specific acts of harassment are mentioned, such as sexual coercion or sexist jokes, 60 percent of women report some form of sexual or gender harassment.
RELATED: VA Falsified Wait Times, Thousands Affected
Washington DC VA Medical Center Example
One recent example of ongoing problems VA faces protected victims of harassment involved allegations at the troubled DC location.
Antionette Gipson-Taylor reported that she was sexually harassed by a superior in 2016. After she reported the incident, her boss admitted only to touching her knee but he reportedly did much more.
RELATED: VA Demotes Combat Veteran For 'Dance Monkey Dance' Comment
"We were in a meeting and he was standing up and I told him, 'Come on, you can sit down' because he was standing up and he placed his hand on my thigh and when I asked him, I said, 'Can you move your hand off my thigh?' I said, 'What are you doing? Why did you do that?' He said, 'Why not?' So we left the meeting (and) I filed a complaint," Gipson-Taylor detailed.
A VA investigation ultimately concluded her allegations were unsubstantiated despite her boss admitting to inappropriately touching her knee and three other employees complaining about the boss making lewd comments.
"I was unable to let it go. I was hurt, I was upset and I just could not continue on," Gipson-Taylor said. "It's very hurtful, it's painful to see that they're treating employees this way especially with my father being a veteran."
After she made the allegations, Gipson-Taylor was later reassigned and then demoted.
Fox News 5 questioned the agency about her demotion, and shortly after the press got involved, VA announced it was re-opening the investigation.
"We take these allegations seriously and once learning of them we initiated an immediate investigation," Department of Veteran Affairs Press Secretary Curt Cashour said in a written statement. "While this investigation continues, the two employees are no longer working in the same area and the employee under investigation has been directed to have no interaction with the other employee."
VA admitted Gipson-Taylor's case was not handled appropriately. The agency also admitted it had concerns about their initial fact-finding.