The Big Six Veterans Organizations Butt-Hurt Over Ronny Jackson Pick, The Man Who Manages 58 Could Manage 350,000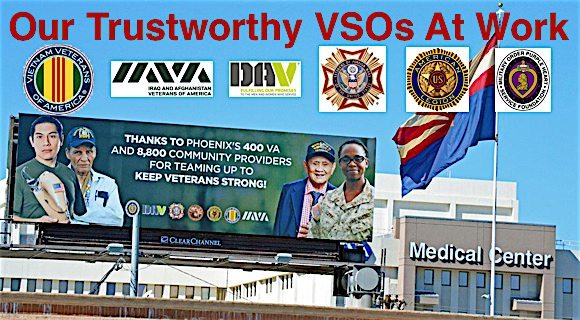 Dr. Ronny Jackson, according to Newsweek, will go from managing 58 people to over 350,000, $200 billion, and an army of government contractors if confirmed.
Jackson presently manages the White House Medical Unit under the White House Military Office. There, Jackson oversees a staff of 58 people comprised of 9 doctors, 10 nurses, and 16 physicians assistants and support staff.
President Trump's selection of the nominee to replace former secretary David Shulkin peeved all the dinosaur veteran organizations to the chagrin of Concerned Veterans for American, a veterans organization often excluded by the iron triangle aka The Big Six for its strong conservative leanings.
RELATED: Shulkin Out At Veterans Affairs
Basically, the traditional veterans organizations are super butt-hurt because President Trump very clearly is stating f-u despite their unified letter in support of keeping Secretary Shulkin. Despite wide support from the veterans organizations that failed to keep veterans safe from waitlist fraud and failed to address disability compensation backlogs — yes, those organizations — President Trump finally is doing things his way.
RELATED: Tone Deaf DAV Gives Tom Murphy Award For Outstanding Advocacy
Like I said yesterday, you might as well pop some popcorn, sit back, and watch the show because the next couple months will be a heck of a ride.
From my perspective, given the gutting veterans rights and veterans deaths over the past decade, while most VSOs either turned a blind eye or even participated in the cover-up (don't forget DAV sending VA employees a letter of encouragement right after the waitlist scandal broke in 2014), things probably can't get much worse. But even if they do, who is to say it wasn't going to get worse, anyway?
RELATED: American Legion, VFW Left Behind By Younger Veterans
Again, I'm just here for the fireworks at this point. No one inside the Iron Triangle wants to listen to outsiders like us so we sue (working on it).
RELATED: VA Secretary Caught Eating Yellow Snow
American Legion Heard On Twitter
American Legion was surprised Trump excluded them from the conversation of Shulkin's replacement, but they handled the news with more tact than the others:
"We found out the way everyone else has found out: through the media and through Twitter," Verna Jones told TMN.
"Of course the nomination is the president's choice," Jones said. "This is a person who the president obviously trusts to run the VA and we're going to do everything we can do as advocates to advise the Secretary and to help make him as successful as veterans need for him to be and to make sure the VA stays intact and robust for veterans."
"In previous administrations, we had more contact with the White House and more conversations about things that are happening or are not going to happen," Jones said. "We do not have the kind of contact that we would like to have with the White House and hopefully that will change."
RELATED: New VA Electronic Health Records Program 6% Odds Of Success
AMVETS On Ronny Jackson
Veterans advocacy organization American Veterans (AMVETS) told Newsweek that it had "pretty serious initial concerns" about Jackson.
"While his background as a military officer and a physician are encouraging, as far as we can tell, he's never held a command or led anything remotely close to in scope or complexity to the VA," the statement to Newsweek read. "The President will need to show that this active-duty naval officer is eligible and qualified to run a $200 billion bureaucracy, the second largest agency in the federal government."
RELATED: Shulkin Lied About Purge Authority
VFW Inserts Foot Into Mouth
VFW certainly got off on the wrong foot.
"The VFW will be closely monitoring the Senate confirmation process, because what Dr. Jackson's bio does not reflect is any experience working with the VA or with veterans, or managing any organization of size, much less one as multifaceted as the Department of Veterans Affairs," VFW Director of Communications Joe Davis said in a statement.
Vietnam Veterans of America
John Rowan, who leads Vietnam Veterans of America, described Jackson as an "unknown quantity." "The only good thing is, he's a veteran and experienced with dealing in warfare," Rowan said. "That's good. Whether he has administrative experience or not, I don't know. Hardly anybody knows."
RELATED: How To Beat Back VA's Google Ads Budget
Paralyzed Veterans of America
Carl Blake, executive director of Paralyzed Veterans of America, offered ominously: "We are all headed into the deep unknown now." One former V.A. official was more blunt, telling Politico that his "first reaction was O.M.G. That's still my reaction. . . . The V.A. is the hardest department to manage as it is so political."
IAVA On Selection
"Nobody really knows who is he. Is he an empty vessel? Does he have strong views on privatization, or reforming the VA?" asked IAVA CEO and Founder Paul Rieckhoff during an appearance on CNN Thursday morning. "So the confirmation hearings are going to be really really important. The Senate, House, time for you guys to step up and grill this guy and find out if he is qualified to not only run the agency but care for our veterans in a time of war."
CVA Is Pro-Jackson
The conservative group Concerned Veterans for America expressed more optimism about the change, saying in a statement "We are hopeful that this change will end the recent distractions at the VA and put the focus back on advancing policy that will ensure veterans get the health care and other benefits they have earned. The Trump administration has made great progress over the last year reforming and fixing the VA, however, there is still much work to be done."
Independence Fund
"Obviously, as the White House physician, Admiral Jackson has the president's trust, which will be vital in bridging the final barriers to getting real V.A. health-care choice enacted into law," Sarah Verardo of the conservative Independence Fund told Army Times. "Who is or is not the secretary is not important when this president has laid out such a clear and compelling vision for the V.A."
Conclusion
Like I said, it may be time to sit back and watch the show.
The Big Six will no doubt have a meeting to address this behind closed doors to figure out how to obstruct next developments. Whenever The Big Six collude behind closed doors, the outcome is never good.
Let's not forget the secret meeting they had with Shulkin last spring where they were asked to stand down on a few issues, likely the stripping of due process rights for claims, to get some favor later on from the Secretary…
RELATED: Thanks VSOs, Veterans Benefits Could Take 20% Shave (April 2017)
Guess that ain't gonna happen, after all.
Veterans will take this one in the shorts and The Big Six will not get the access they were promised with Jackson in charge. The train has already left the station after the appeals reform last summer and the next leg of that train are the regulatory rewrites to be published any time over the next month.
Don't hold your breath.