Veterans Affairs Awards Leidos A $472 Million IT Contract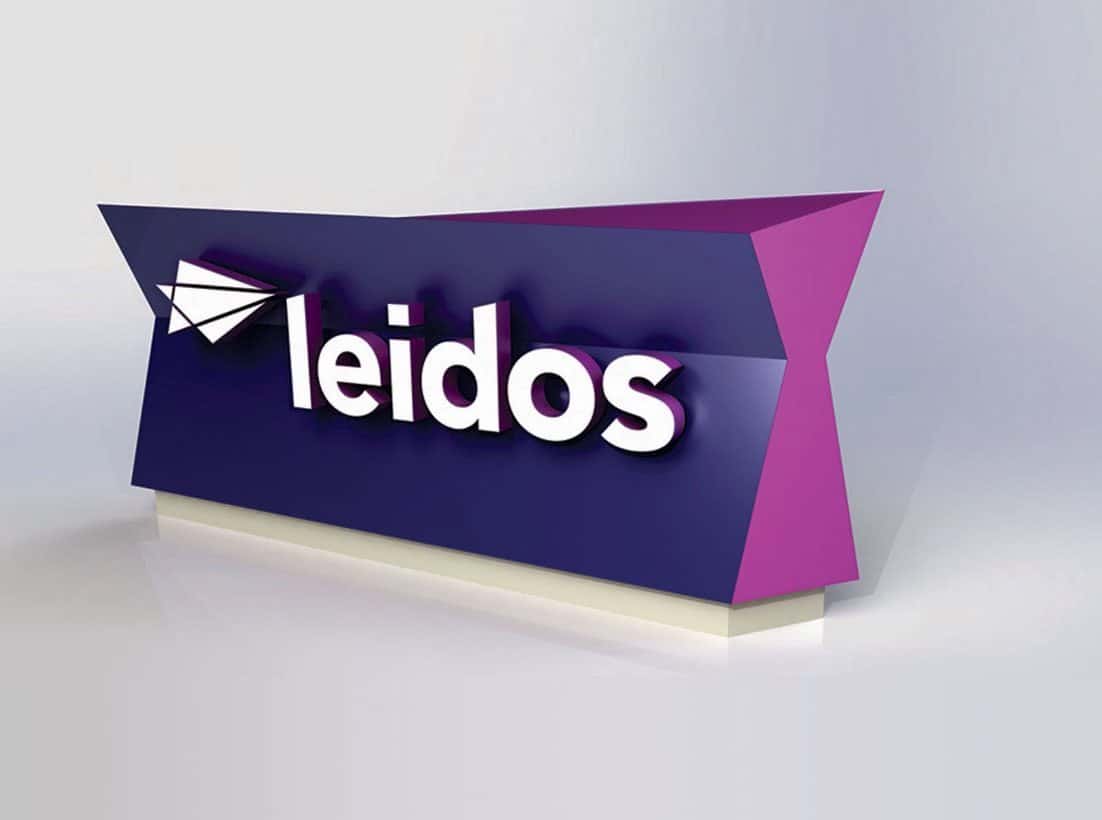 The Department of Veterans Affairs just awarded one Leidos company another contract for IT modernization, whatever that means, worth $472 million.
In a press release, Leidos announced that is company Systems Made Simple was awarded the contract to continue support of VA's infrastructure modernization efforts. "The single-award, firm-fixed price, time and materials contract has a two-year base period of performance, two one-year options, and a potential value of approximately $472 million."
In 2014, Lockheed Martin acquired Systems Made Simple, a company that specializes in health information technology solutions to the US federal government. By purchasing the company, Lockheed acquired a chunk of the then existing T4 contract to modernize VA.
"Lockheed Martin and Systems Made Simple share a common technology vision and a common commitment to our nation's veterans," said Al Nardslico, Systems Made Simple Chairman and President. "We are proud to bring our collective experience to deliver more robust healthcare solutions to the men and women who have served our great country."
Lockheed merged Systems Made Simple into its Information Systems & Global Solutions business segment.
In 2016, Lockheed sold its IT segment to Leidos Holdings, Inc, for $4.6 billion. That same day, Lockheed purchased aircraft company Sikorsky.
For Leidos, the acquisition of Systems Made Simple the largest IT solutions and technical services company with a portfolio of $10 billion in annual revenue.
The Lockheed spinoff included Leidos' acquisition of QTC Medical Services, a multi-billion firm responsible for conducting disability compensation evaluations for the Department of Veterans Affairs and other agencies.
RELATED: QTC Wins $6.8 Billion Disability Compensation Contract
Two former VA secretaries led QTC and basically oversaw the outsourcing of VA's duties to help veterans document their disabilities into a $6.8 billion industry each year at just VA alone.

What Is Leidos?
The Leidos firm originally started out as Science Applications International Corporation (SAIC) by J. Robert Byster, PhD. The firm basically supported intelligence and defense operations for decades.
More recent and noteworthy intelligence projects operated by SAIC include:
The Defense Intelligence Agency (DIA) Remote Viewing Program renamed Stargate Project when transitioned to SAIC in 1991. The project did not pan out.
The NSA Trailblazer Project that was intended to analyze data carried on communications networks including the Internet, emails and cell phones. The project was a bust.
The FBI's Virtual Case File project, from 2001 to 2005, that was ultimately unsuccessful. The software was incomplete, inadequate and poorly designed.
About the last project, SAIC was brought in to replace the antiquated Automated Case Support software system but was unable to create a successful replacement after spending $170 million. That project was ultimately completed under a different name, Sentinel, in 2012 with a budget of $425 million.
SAIC Split Creates Leidos
In 2013, SAIC split into two companies due to concerns over conflicts of interest where SAIC could not provide services entities it could help.
Leidos was spun out as the primary company while the smaller firm retained the original name SAIC.
Leidos is now the largest IT provider in the country to the US federal government. SAIC acquired Scitor Holdings in 2015 for $790 million to expand its footprint within the intelligence industry.
What Does All This Mean?
Probably not a whole lot. But it lends some context to an otherwise mundane piece of government contractor history we need to keep in mind while creating expectations that the future of Veterans Affairs will be much different than the past.
Here is the full Leidos press release about the new VA contract:
Leidos Awarded Department of Veterans Affairs IT Modernization Task Order
RESTON, Va., March 14, 2018 /PRNewswire/ — Leidos (NYSE: LDOS), a FORTUNE 500® science, information technology, and engineering leader, today announced the Department of Veterans Affairs (VA) awarded Systems Made Simple (SMS), a Leidos company, an Infrastructure Operations Services Support (IOSS) task award to continue support of the department's information technology (IT) infrastructure modernization efforts. The single-award, firm-fixed price, time and materials contract has a two-year base period of performance, two one-year options, and a potential value of approximately $472 million.
The award is aligned with the VA's next phase of IT transformation, which is focused on consolidating data centers and updating cloud services. Leidos will provide the VA's Information Technology Operations and Services Infrastructure Operations (ITOPS IO) an array of services and solutions that include data center operations, security, architecture, applications management, service desk support and command center support.
Leidos will use best practices in enterprise modernization, such as data center consolidation and large-scale Information Technology Infrastructure Library (ITIL) service management. To ensure a seamless transition, the team will provide a technology innovations lab to run scenario-based testing to reduce implementation risk of new technology. Leidos will use its knowledge of and experience with VA's IT systems and a collaborative approach with the VA to build upon past successes and ensure that the IOSS program provides maximum value to the VA now and in the future.
"We're honored to continue helping the VA execute their vision of providing world-class, secure and cost-effective IT services that support our nation's Veterans," said Jerry Hogge, Senior Vice President, Military and Veterans Health Solutions, Leidos. "Our innovative IT experts and established management processes will sustain system operations to ensure system availability for mission-critical VA data center applications and services."
Source: https://www.prnewswire.com/news-releases/leidos-awarded-department-of-veterans-affairs-it-modernization-task-order-300613979.html