Veterans note Awareness of NSA and VA Scandals losing Traction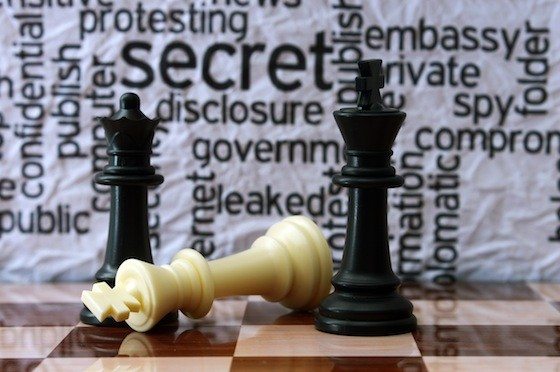 "NSA and VA awareness is losing traction. Well played, Mr. President," said disabled Iraq War veteran Matt James, yesterday. Many other veterans have also noticed awareness of the VA scandals are slipping from the public consciousness. They too are taking similar note as to just how fickle our news cycle is and of the apparent 8-second attention span held by the viewing public when it comes to VA accountability for veterans.
Headlines have even started coming in about the lack of headlines related to the very real scandals that have impacted veterans across the country. "Dr. Manny: Don't let Bergdahl's rescue distract from the VA scandal."
Facebook commentaries are also popping up from ordinary Americans who have noticed the decisive shift now that Secretary Shinseki has stepped down:
(In my best Obi wan Kenobi voice) These aren't the scandals you're looking for!

Not to be overly cynical, but it feels a bit like the Bread & Circuses, tailored nicely for a lot of folks that live here in my country.

The memory span of an average American… Where was I?
It seemed inevitable over the weekend that the steam would run down on the scandal coverage. With Shinseki gone, there was no one figurehead left to really focus on. Instead, we were left with a 300,000-employee agency and a bunch of new leaders no one had heard of – Acting Deputy Director of This – Acting Secretary of That.
And, in line with what I predicted on Monday, in MMQB: With Shinseki gone, VA evades 'Feet to Fire" Treatment, the VA behemoth looks like it may evade yet another opportunity for truth and accountability for the benefit of the veterans it is supposed to serve.
Let us be honest though and getting back to the quote from Mr. James. In an election cycle, the best thing President Obama could do is offer up a little red meat to the hostiles in an effort to help his fellow Democrats save some face. The negative press about VA facilities across the country was causing his allies to lose ground with their respective electorate after 8 weeks of the Wait List Scandal. In an election year, you just cannot have that kind of press across the board.
Take a look at Rep. Mike Michaud (D-ME). He is a senior Representative and long time participant in the House Committee on Veterans Affairs. This election cycle, he was receiving a ton of heat from challengers on the issue. According to one article, After Veterans Affairs Secretary Resigns, Opponents Say Mike Michaud Should Have Known, Republican challengers were certainly itching to move Rep. Michaud closer to retirement so long as the headlines kept pouring in.
Rep. Michaud was not alone. Democrats across the country were feeling the heat. That is, until the national spotlight moved from a real scandal to one that was completely manufactured by the White House. Now, one can look at most major news websites across the country and struggle to find even one mention of further investigations into the Wait List Scandal on the front page.
In response to the reality before us, I repeat the insightful observation of Mr. James above, "NSA and VA awareness is losing traction. Well played, Mr. President."
Well played indeed [sic].