White House eyes Cleveland Clinic CEO to head Veterans Affairs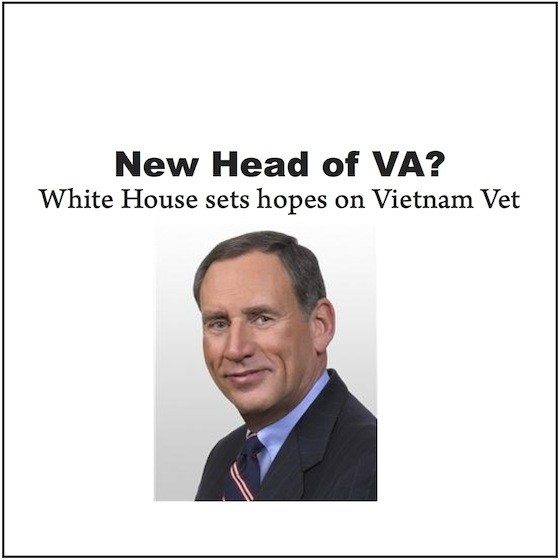 Reports have surfaced that the White House is considering Cleveland Clinic CEO Delos "Toby" Cosgrove to head Veterans Affairs.
Dr. Cosgrove, a decorated Vietnam veteran, has been the head of Cleveland Clinic for a decade. The Cleveland Clinic is considered one of the most prestigious hospital systems in the nation. The Wall Street Journal reported that three people familiar with the situation said Dr. Cosgrove is "seriously considering" the offer.
Beyond the headlines, here are some basic facts about the candidate.
Cosgrove at Cleveland Clinic
Dr. Cosgrove is credited with improving the patient experience at the Cleveland Clinic. Last year, he boasted about the clinic's high patient satisfaction scores. This is not unlike Shinseki's boasting of patient satisfaction scores, except he did so during testimony about the Phoenix Wait List Scandal.
Interestingly, during Dr. Cosgrove's tenure, the hospital is also credited with policing behaviors of its employees by not hiring smokers and eliminating fried foods from the main campus. It also removed sugary drinks from its hospitals. This puts Cleveland Clinic in line with Michelle Obama's policy against unhealthy but tasty foods and will be a huge hit with union employees at VA if implemented there [sic].
Corporate Connections
Delos M. Cosgrove, III has ties and past connections to the following corporations aside from Cleveland Clinic:
Kaiser Permanente
President & Trustees of Williams College
The Cleveland Clinic Foundation
CCF Health Initiative, LLC
Of note here is Dr. Cosgrove's connection with Kaiser Permanente. Last February, VA unveiled its new relationship with Kaiser to enhance VA population management tools. The partnership will also explore genomics and analytics to alter current health care policies.
Cosgrove's military service
Dr. Cosgrove served as the chief of US Air Force Casualty Staging Flight in Vietnam. While there, he was awarded the Bronze star and the Republic of Vietnam Commendation Medal.
Education
Dr. Cosgrove attended Williams College for his undergraduate studies. Later, he attended medical school at the University of Virginia and completed clinical training at Massachusetts General Hospital, Boston Children's Hospital and Brook General Hospital in London.
Read More: