WaPo: White House Politicized Selection Of Veterans Law Judges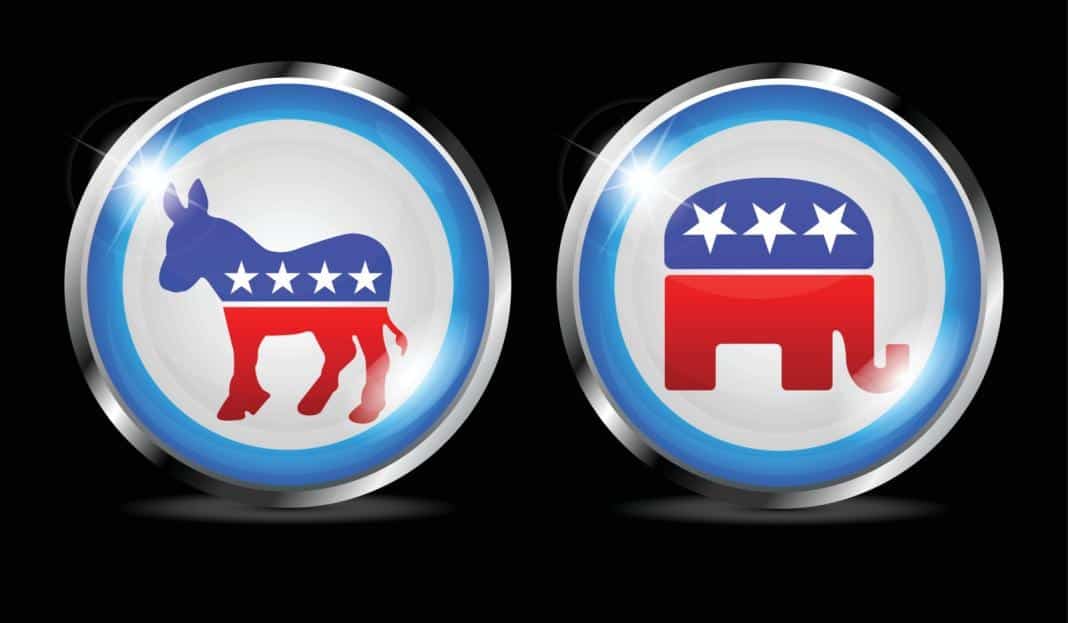 Washington Post and a host of other media publishers allege the White House politicized the selection process of Veterans Law Judges when it rejected 50 percent of the applicants based on political criteria.
Ten hours after I published an article complaining that the press was largely silent about the selection of 4 Veterans Law Judges to the Board of Veterans Appeals, a new narrative surfaced. Yesterday, Washington Post and Stars & Stripes both published that the White House engaged in partisan politics when rejecting 50 percent of the 8 applicants to serve as VLJs.
According to WaPo:
But this summer, the White House rejected half of the candidates selected by the board chairwoman to serve as administrative judges, who make rulings on the disability claims. The rejections came after the White House required them to disclose their party affiliation and other details of their political leanings, according to documents viewed by The Washington Post.
Such questions had not been asked of judge candidates in the past, according to former judges and board staff.
As part of the process, the candidates were asked to provide links to their social media profiles and disclose whether they had ever given a speech to Congress, spoken at a political convention, appeared on talk radio, or published an opinion piece in a conservative forum such as Breitbart News or a liberal one such as Mother Jones, according to one candidate, who requested anonymity because the person is not authorized to speak to the media.
The rejected applicants are three Democrats and an independent. Of the four accepted by the White House and sworn in last week, three are Republicans, and one has no party affiliation but has voted in GOP primaries, according to documents and interviews.
Based on what we know now, if true, President Donald Trump should be embarrassed about letting politics interfere with his selection of VLJs who will decide veterans' appeals. There is a growing backlog of appeals that is projected to triple according to attorney and policy expert James Ridgway.
As a veterans rights attorney, I can tell you bad decisions by adjudicators happen regardless of political affiliation, but more often than not, Democrats will tend to be more friendly toward disabled individuals than Republicans.
Another observation is that veterans tend to make less veteran-friendly decisions than non-veterans. Former West Point profession Dan Gade covered this topic in a journal article years ago citing multiple surveys revealing the trend.
One of my DC contacts indicates the move by the White House is likely a pattern to sway the decisionmaking at the Board in a less veteran-friendly direction using political affiliations as a sort of litmus test during the selection process rather than legal knowledge, training, or qualifications.
Current Board Issue
Currently, the Board is working to expand its capacity while VLJs decide 900 appeals per year with 200 one hour hearings. For a comparison, comparably trained Administrative Law Judges decide around 500 cases following a trial – – those trials can take a couple of days along with a load of pleadings.
RELATED: Former Executive In Charge Of Board Steps Down
So, while the White House is playing politics, it seems clear more VLJs are needed.
Meanwhile, VA disputes the allegations about the partisanship of the White House's selection of the VLJs.
"Vetting failures of past administrations allowed judges who held racist and sexist views to be appointed to the Board," VA press secretary Curt Cashour said in an email. "This administration refuses to be a rubber stamp and is committed to doing a much better job of vetting."
Cashour is great at throwing up cheap displays of smoke and mirrors without much thought or consideration for the thinking audience.
RELATED: VA Silent About Racist Veterans Law Judges
Now, based on what happened before with the Forum of Hate with Board VJLs in the past, it seems highly unlikely racist or sexist applicants would have made it through the rigorous selection process and years of training to the point of being selected by VA to then pass up to the White House.
RELATED: VLJs Removed For Racist, KKK Slurs
"During my tenure, the White House approval was considered pro forma," said Anthony Principi, who led the agency during George W. Bush's first term.
"I certainly remember the chairman [of the appeals board] being political," Principi said, "but the judges were career civil servants. They're adjudicators."
RELATED: VA Has A Double Standard On Racism
Former VA Secretary Robert McDonald, a Republican, hired 26 VLJs in just two years. "I never thought of this as a politically appointed position, just because they're sent through the White House," he said.
"Our priority was serving veterans," McDonald said. "The only way to get appeals down was to hire more judges, and the best available regardless of political affiliation."