Will New Secretary Of Veterans Affairs Hold To Trump VA Reforms?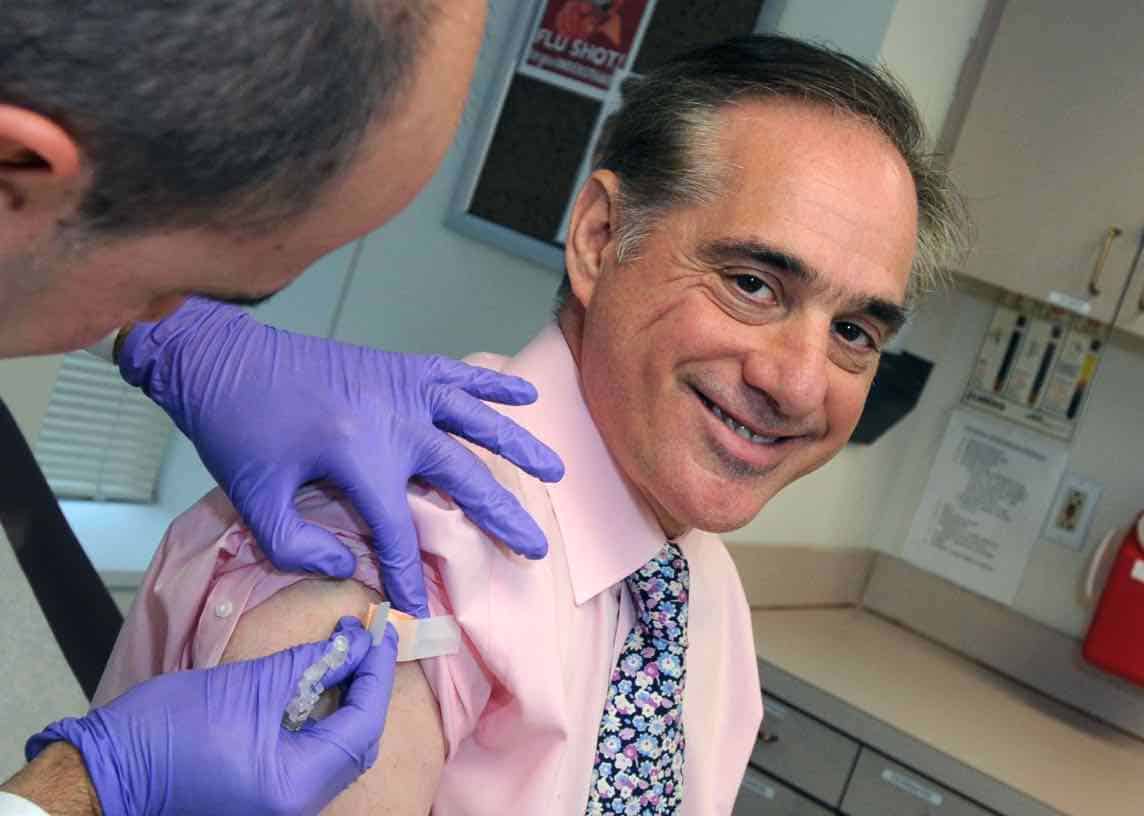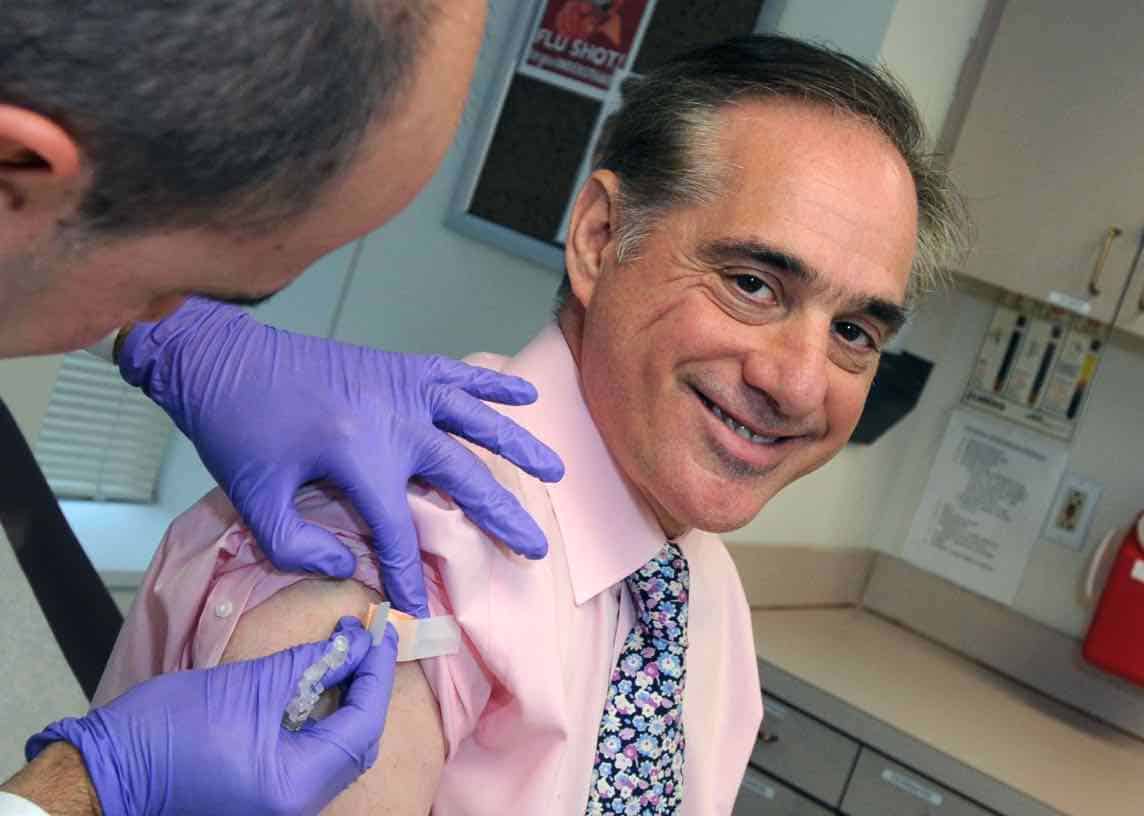 The Senate confirmed the new Secretary of Veterans Affairs David Shulkin with a unanimous vote despite loose adherence to Trump VA reforms.
After the confirmation hearing two weeks ago, there was little doubt Shulkin would receive the nod. In part, a President Barack Obama holdover was practically guaranteed by Sen. Johnny Isakson (R-Ga) and his push one year ago to keep former Secretary Bob McDonald at the helm.
RELATED: Some Veterans Suspect Key Senator Holding Up VA Secretary Selection
While keeping McDonald was untenable due to a strained relationship with President Donald Trump, Sen. Isakson more-or-less got his way in the end, as did traditional veteran organizations who wildly support Shulkin.
Previously, Shulkin was nominated in July 2015 to run Veterans Health Administration, and the relationships he developed after that point led to his sweeping confirmation yesterday.
Confirmation At Odds With Trump VA Reforms?
During the confirmation, Shulkin said he would lead a "major reform and transformation of the VA." But previously, he said he would make no major changes to the agency while leading it.
He said he wants to primarily rely on VA services but plans to use private sources when necessary.
"There will be far greater accountability, dramatically improved access, responsiveness and expanded care options," he said. "But the Department of Veterans Affairs will not be privatized under my watch."
When asked about Veterans Choice, Shulkin seemed evasive, refusing to answer Sen. Jon Tester's questions directly. He instead promised veterans needing urgent care, who could not get care, would be allowed to use non-VA care.
However, this version of Veterans Choice is already a requirement for emergency care, and VA presently pays for such non-VA care through the Fee Basis program like a normal insurance company.
About Veterans Choice, he ultimately did not commit to expanding the program to allow all veterans an opportunity to select who and where they receive health care.
But, during the campaign, President Trump promised to hire a reformer to change the agency to better focus on veterans.
His position included allowing veterans to have full choice of health care providers, even if that meant using non-VA care providers. Full choice does not seem to be on the table now.
Top 10 Trump VA Reforms Promised
During the campaign, Trump promised to implement the following ten reforms:
Mr. Trump will appoint a VA Secretary whose sole purpose will be to serve veterans. The Obama Administration has continually placed D.C. bureaucrats' needs above those of veterans, this will not happen under a Trump Administration.
Mr. Trump will use the powers of the presidency to remove and discipline the federal employees and managers who have violated the public's trust and failed to carry out the duties on behalf of our veterans.
Mr. Trump will ask that Congress pass legislation that empowers the Secretary of the VA to discipline or terminate any employee who has jeopardized the health, safety or well-being of a veteran.
Mr. Trump will create a commission to investigate all the fraud, cover-ups, and wrong-doing that has taken place in the VA, and present these findings to Congress for to spur legislative reform.
Mr. Trump will protect and promote honest employees at the VA who highlight wrongdoing, and he will guarantee their jobs will be protected.
Mr. Trump will create a private White House hotline, which will be active 24 hours a day answered by a real person. It will be devoted to answering veteran's complaints of wrongdoing at the VA and ensure no complaints fall through the cracks.
Mr. Trump will stop giving bonuses to any VA employees who are wasting money, and start rewarding employees who seek to improve the VA's service, cut waste, and save lives.
Mr. Trump will reform the visa system to ensure veterans are at the front of the line for health services, not the back.
Mr. Trump will increase the number of mental health care professionals, and allow veterans' to be able to seek mental health care outside of the VA.
Mr. Trump will ensure every veteran has the choice to seek care at the VA or at a private service provider of their own choice. Under a Trump Administration, no veteran will die waiting for service. These days are over starting January 2017.
How Trump plans to reconcile the difference is unknown, but that is not the only promise the president made that seems to be forgotten now.
No Trump Phone For Vets?
Many of you may recall the president promised to create a direct phone line to the White House so veterans could address their concerns directly to him.
That phone was supposed to be created by January 31, 2017. There is no phone at this point, two weeks after the promised implementation.
I placed a press inquiry about the matter, but Trump's team has failed to respond.
Think Shulkin will adhere to the Trump reform agenda or will he backpeddle?
Source: https://www.usatoday.com/story/news/politics/2017/02/13/veterans-affairs-david-shulkin-senate-confirmation/97849136/