Winds Of Change? St. Cloud VA Prepares To Tear Down Its Wind Turbine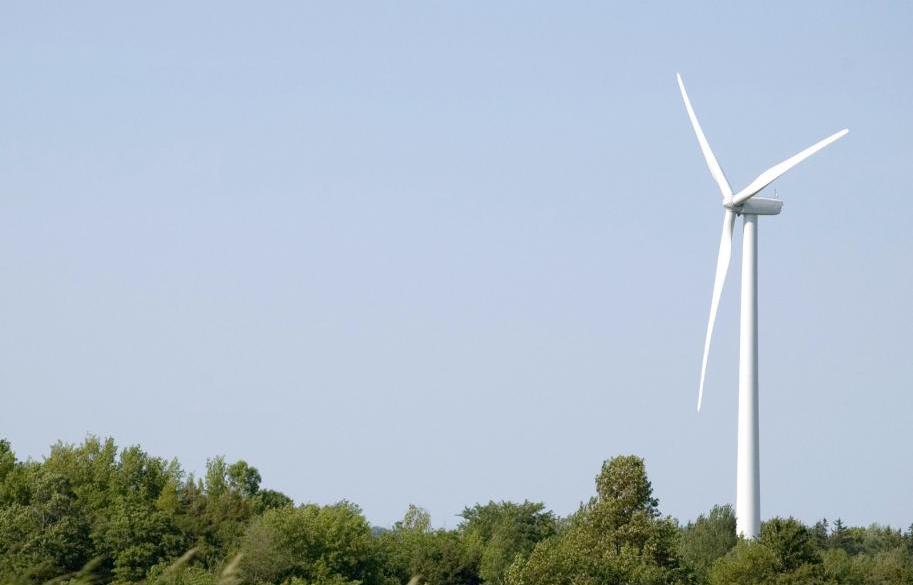 The VA Medical Center of St. Cloud, Minnesota was once proud to have installed the first wind turbine of any VA location. They have received many awards for pursuing sustainability initiatives in healthcare… but the wind turbine was one ill-fated initiative from the beginning.
Since its installation in 2011, the turbine has plagued this location with its need for constant and extensive repairs. Even if the repairs had not been a problem for St. Cloud VA, the machine simply does not provide the kilowatt-hours the Obama administration had estimated it might.
The goal was to provide about 15 percent of St. Cloud's 13 million kilowatt-hour energy needs in the time it ran, but while the turbine was active in 2011 and 2012, it could only produce about three and a half percent of this total, or 464,000 kilowatt-hours.
In August 2012, they stopped running the turbine altogether. It has served as a particularly large bit of sculpture adorning the VA campus for the past six years. Not even a kinetic sculpture, at that.
So it has finally come down the chain of command that St. Cloud will set about tearing this monstrosity down. Barry Venable, the location's public affairs officer, is relieved to be starting the process.
"After seven and a half years [since its installation], it's an item of curiosity," he said.
Still, he stressed that green energy initiatives are not a failure overall; in particular, geothermal energy projects have been a huge success at the St. Cloud facility, living up to projections and saving money.
"We're talking about one machine," Venable clarified. "We're not talking about an industry or a concept."
It is also worth noting that the successful geothermal fields spread out underground, beneath the facility where they cannot be seen. The failed wind turbine, however, is about the height of a giant sequoia tree, and it is painfully obvious to the locals that it never moves.
Venable cautioned against using this failure as an allegory for government failure or VA failure… but I doubt I could resist taking the shot, to be honest. Even the local newspaper for this town has been calling for a teardown since at least 2013.
It is one thing to try out a new initiative and have it not live up to expectations. Especially with newer technology like advanced wind power, surely such ventures are common.
The thing that galls me about this whole debacle is that they left it to sit and produce zero power for six years before we got to this point with the proposed teardown.
Unless running it would have been so high-risk for repairs as to render the turbine entirely unprofitable, they could have at least let it spin. Three and a half percent is still more than zero percent.
Source: https://www.sctimes.com/story/news/local/2018/08/17/st-cloud-veterans-affairs-va-broken-wind-turbine-coming-down/1020524002/