ICE May Deport Detained Iraq War Veteran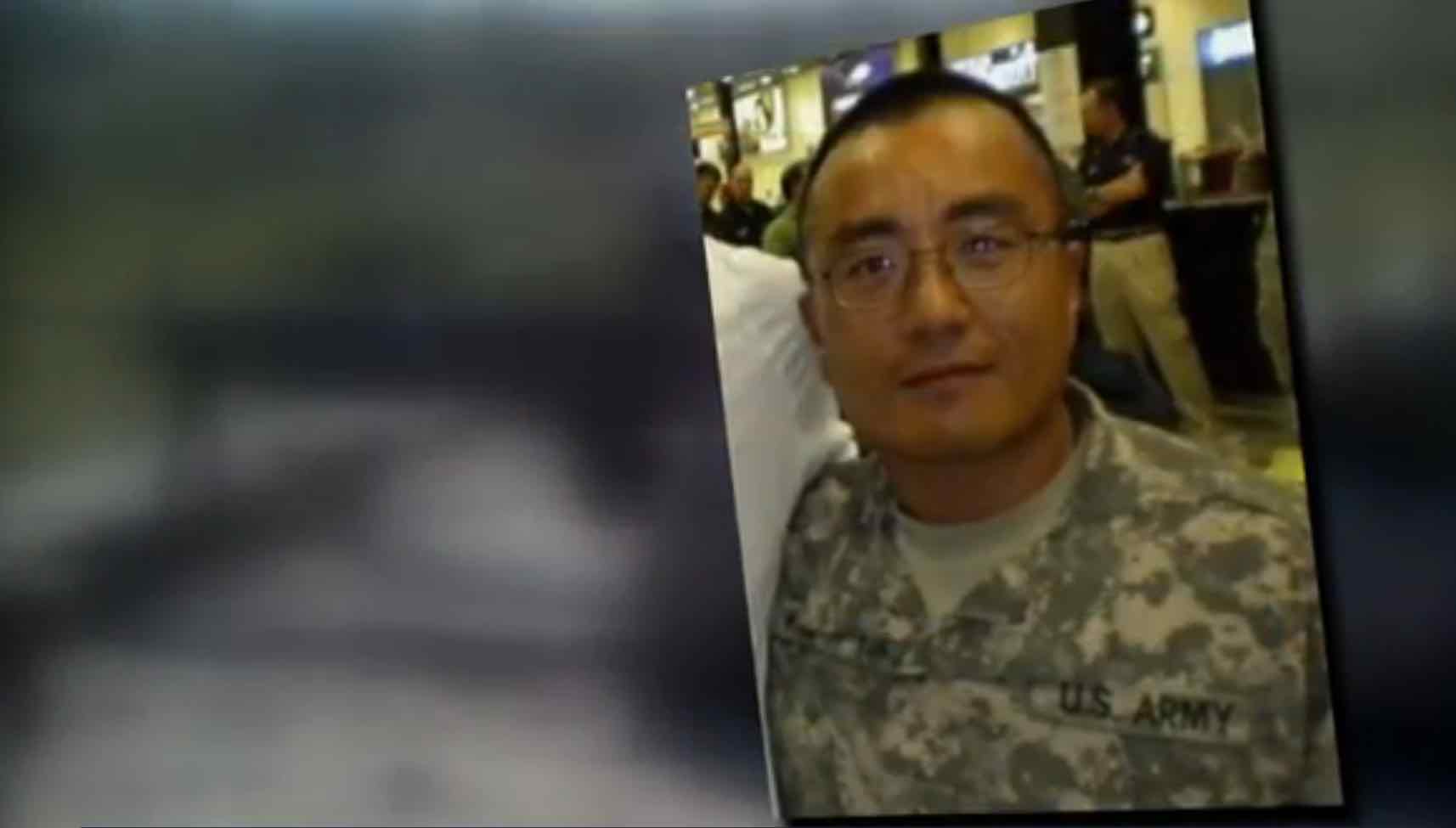 Immigration and Customs Enforcement (ICE) is evaluating whether to deport an Iraq War veteran after a string of legal troubles.
Since April, Iraq War veteran Chong Hwan Kim has been held in a detention facility in Tacoma pending evaluation of his immigration status when he was 5 years old. Almost 37 years ago, Kim's family immigrated from South Korea, legally.
Many years later, Kim joined the Army National Guard and served in the Iraq War where he was exposed to horrific realities of war, like so many other soldiers.
He subsequently suffered from PTSD and since found himself in a string of conflict with law enforcement for legal violations including attempted arson, in 2016.
Earlier this year, ICE reviewed the arrest and conviction record of Kim and learned of his 2016 felony conviction. It then detained Kim pending review of his immigration case without mention of his Iraq War service.
"He deserves better," said Perry Gastineau, who served alongside Kim in Iraq.
Gastineau said both men, like many there, saw horrific things, and that Kim suffered from PTSD. He said the PTSD contributed to Kim's criminal record.
Since the 2016 conviction, Gastineau said Kim had done his best to turn his life around.
"He had kind of worked around it to be on a better path, or so I thought. So, I mean, it's really sad to see something from the past come up and bite him when he was trying to do better," he said.
ICE Statement About Kim
On Friday, Rose M. Riley from the Immigration and Customs Enforcement's Seattle Field Office refused to confirm any details concerning Kim's detention. He did send the following statement about the case that omits mention of Kim's veteran status:
Chong Hwan Kim is a South Korean national who was taken into custody by U.S. Immigration and Customs Enforcement (ICE) April 5 after it was determined he has a prior felony conviction in Multnomah County for attempt to commit arson in the first degree, among other charges. Mr. Kim remains in ICE detention at this time while his immigration case undergoes review by the Executive Office for Immigration Review (EOIR), the Department of Justice agency which administers the nation's immigration courts.
U.S. Navy veteran Jordan Meyers, who met Kim through a local PTSD support group, said the logic behind ICE's detention does not hold water.
"If you're willing to sacrifice your life potentially, if you're willing to write that blank check, payable up to and including your life to the United States of America, I feel like you've earned the right to live in the United States of America," Meyers said.
What do you think of this detention and potential deportation of an Iraq War veteran with PTSD who already paid his debt to society for his crimes?
What will be important to watch is how many immigration attorneys come to the aid of this LEGAL immigrant who is also a veteran versus the numerous attorneys flocking to represent ILLEGAL immigrants right now.
Source: https://www.kgw.com/news/local/local-iraq-war-veteran-detained-by-ice-may-be-deported/453448734