Electronic Health Records Quagmire, VA, DOD Still Can't Share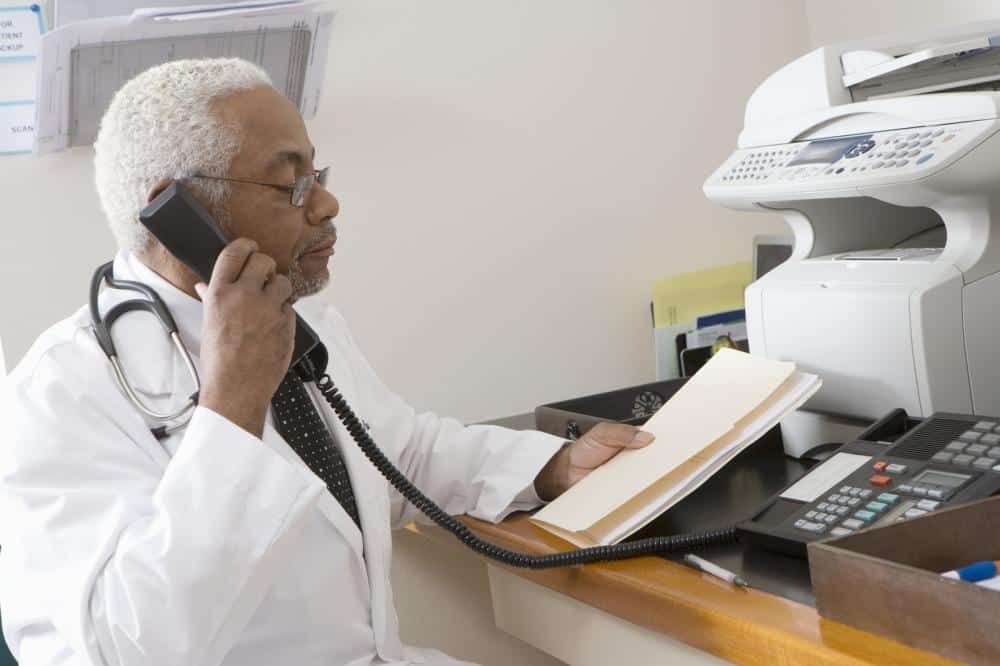 A damning GAO report shows that after at least eighteen years and billions spent, VA and DOD still have not figured out a way to share patient files across agencies.
The Government Accountability Office (GAO) has long critiqued the project because efforts to unify the system resulted in billions wasted while VA engaging in duplicative efforts. These efforts started in 1998.
After years and billions spent, the GAO found that neither agency had a clue about what outcome they wanted or what goals to create when creating the interoperable system:
"Even as the Department of Veterans Affairs (VA) has undertaken numerous initiatives with the Department of Defense (DOD) that were intended to advance the ability of the two departments to share electronic health records, the departments have not identified outcome-oriented goals and metrics to clearly define what they aim to achieve from their interoperability efforts."
RELATED: VA, DOD Blow $1 Billion With No Strategic Plan
Presently, VA is still struggling to even develop the way they plan to measure what their outcome should be. Does this make any sense? GOA stated:
"VA has established a performance architecture program that has begun to define an approach for identifying outcome-oriented metrics focused on health outcomes in selected clinical areas and has begun to establish baseline measurements."
RELATED: Despite Billions Spent, VHA Still Needs IT Update
Can anyone tell me exactly what this means? It sounds to me like VA is still at ground zero for figuring out the relevant issues.
VA, DOD ELECTRONIC HEALTH RECORDS
The summary of the report continued:
"Following an unsuccessful attempt to develop a joint system with DOD, VA switched tactics and moved forward with an effort to modernize its current system separately from DOD's planned acquisition of a commercially available electronic health record system. The department took this course of action even though, in May 2010, it identified 10 areas of health care business needs in common with those of DOD. Further, the results of a 2008 study pointed out that more than 97 percent of inpatient requirements for electronic health record systems are common to both departments. GAO noted that the departments' plans to separately modernize their systems were duplicative and recommended that their decisions should be justified by comparing the costs and schedules of alternate approaches. The departments agreed with GAO's recommendations and stated that their initial comparison indicated that separate systems would be more cost effective. However, the departments have not provided a comparison of the estimated costs of their current and previous approaches. Further, both departments developed schedules that indicated their separate modernization efforts will not be completed until after the 2017 planned completion date for the previous joint system approach.

"VA has developed a number of plans to support its development of its electronic health record system, called VistA, including a plan for interoperability and a road map describing functional capabilities to be deployed through fiscal year 2018. According to the road map, the first set of capabilities was delivered by the end of September 2014 and included a foundation for future functionality, such as an enhanced graphical user interface and enterprise messaging infrastructure. However, a recent independent assessment of health information technology (IT) at VA reported that lengthy delays in modernizing VistA had resulted in the system becoming outdated. Further, this study questioned whether the modernization program can overcome a variety of risks and technical issues that have plagued prior VA initiatives of similar size and complexity. Although VA's Under Secretary for Health has asserted that the department will complete the VistA Evolution program in fiscal year 2018, the Chief Information Officer has indicated that the department is reconsidering how best to meet its future electronic health record system needs.
Here is a GAO table for some background on the project's development over the years. Notice one thing, try to recall what tech was developed during the respective year and ask yourself, "If we could go home phones to cell phones to iPhones in 18 years, why can't we get DOD and VA electronic health records systems to talk?" Check it out:
| | | |
| --- | --- | --- |
| Initiative | Year Begun | Details |
| Government ComputerBased Patient Record | 1998 | This interface was expected to compile requested patient health information in a temporary, "virtual" record that could be displayed on a user's computer screen. |
| Federal Health Information Exchange | 2002 | The Government Computer-Based Patient Record initiative was narrowed in scope to focus on enabling the Department of Defense (DOD) to electronically transfer service members' health information to the Department of Veterans Affairs (VA) upon their separation from active duty. The resulting initiative, completed in 2004, was renamed the Federal Health Information Exchange. This capability is currently used by the departments to transfer data from DOD to VA. |
| Bidirectional Health Information Exchange | 2004 | This capability provides clinicians at both departments with viewable access to records on shared patients. It is currently used by VA and DOD to view data stored in both departments' heath information systems. |
| Clinical Data Repository/Health Data Repository Initiative | 2004 | This interface links DOD's Clinical Data Repository and VA's Health Data Repository to achieve a two-way exchange of health information. |
| Virtual Lifetime Electronic Record | 2009 | To streamline the transition of electronic medical, benefits, and administrative information between the departments, this initiative enabled access to electronic records for service members as they transition from military to veteran status and throughout their lives. It also expands the departments' health information-sharing capabilities by enabling access to private-sector health data. |
| Joint Federal Health Care Center | 2010 | The Captain James A. Lovell Federal Health Care Center was a 5-year demonstration project to integrate DOD and VA facilities in the North Chicago, Illinois, area. It is the first integrated federal health care center for use by beneficiaries of both departments, with an integrated DOD-VA workforce, a joint funding source, and a single line of governance. |
DOD, VA RECORDS SHARING HISTORY
The GAO report further explains the history in more depth:
"Since 1998, VA has undertaken a patchwork of initiatives with DOD to allow the departments' health information systems to exchange information and increase interoperability.6 Among others, these have included initiatives to share viewable data in the two departments' existing (legacy) systems, link and share computable data between the departments' updated heath data repositories, and jointly develop a single integrated system that would be used by both departments. Table 1 summarizes a number of these key initiatives.

"In addition to the initiatives mentioned in table 1, VA has worked in conjunction with DOD to respond to provisions in the National Defense Authorization Act for Fiscal Year 2008, 7 which required the departments to jointly develop and implement fully interoperable electronic health record systems or capabilities in 2009. Yet, even as the departments undertook numerous interoperability and modernization initiatives, they faced significant challenges and slow progress. For example, VA's and DOD's success in identifying and implementing joint IT solutions has been hindered by an inability to articulate explicit plans, goals, and time frames for meeting their common health IT needs.

"In March 2011, the secretaries of VA and DOD announced that they would develop a new, joint integrated electronic health record system (referred to as iEHR). This was intended to replace the departments' separate systems with a single common system, thus sidestepping many of the challenges they had previously encountered in trying to achieve interoperability. However, in February 2013, about 2 years after initiating iEHR, the secretaries announced that the departments were abandoning plans to develop a joint system, due to concerns about the program's cost, schedule, and ability to meet deadlines. The Interagency Program Office (IPO), put in place to be accountable for VA's and DOD's efforts to achieve interoperability, reported spending about $564 million on iEHR between October 2011 and June 2013.

"In light of VA and DOD not implementing a solution that allowed for the seamless electronic sharing of health care data, the National Defense Authorization Act for Fiscal Year 20149 included requirements pertaining to the implementation, design, and planning for interoperability between the departments' electronic health record systems. Among other actions, provisions in the act directed each department to (1) ensure that all health care data contained in their systems (VA's VistA and DOD's Armed Forces Health Longitudinal Technology Application, referred to as AHLTA) complied with national standards and were computable in real time by October 1, 2014; and (2) deploy modernized electronic health record software to support clinicians while ensuring full standards-based interoperability by December 31, 2016.

"In August 2015, we reported that VA, in conjunction with DOD, had engaged in several near-term efforts focused on expanding interoperability between their existing electronic health record systems. For example, the departments had analyzed data related to 25 "domains" identified by the Interagency Clinical Informatics Board and mapped health data in their existing systems to standards identified by the IPO. The departments also had expanded the functionality of their Joint Legacy Viewer—a tool that allows clinicians to view certain health care data from both departments in a single interface.

"More recently, in April 2016, VA and DOD certified that all health care data in their systems complied with national standards and were computable in real time. However, VA acknowledged that it did not expect to complete a number of key activities related to its electronic health record system until sometime after the December 31, 2016, statutory deadline for deploying modernized electronic health record software with interoperability. Specifically, the department stated that deployment of a modernized VistA system at all locations and for all users is not planned until 2018."
How many more billions should we throw at this thing?