Hines VA Hospital – Proudly Feeding Cockroaches To Vets Since 2011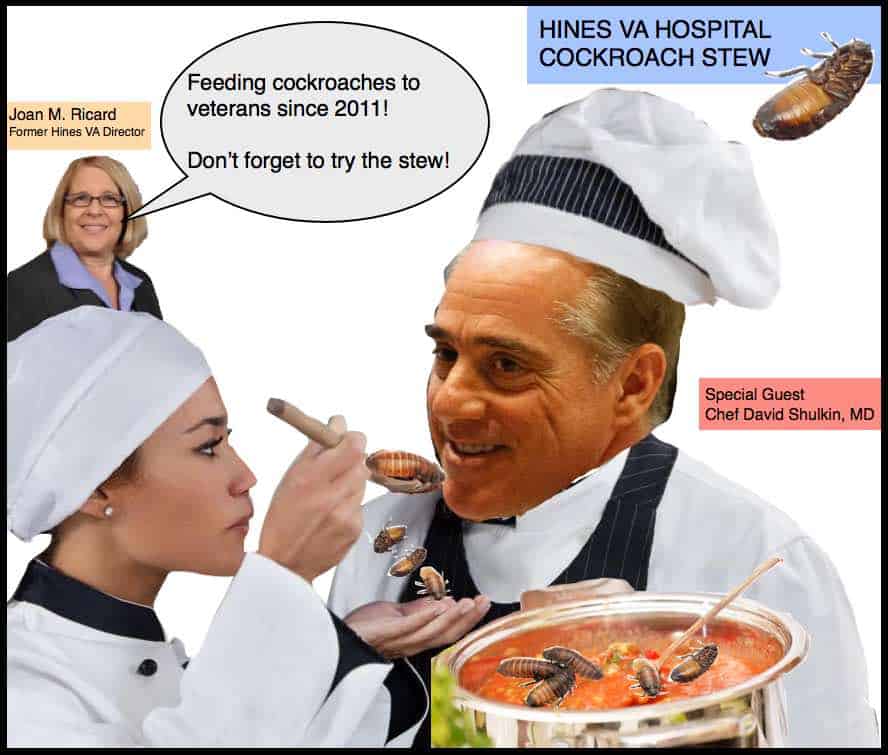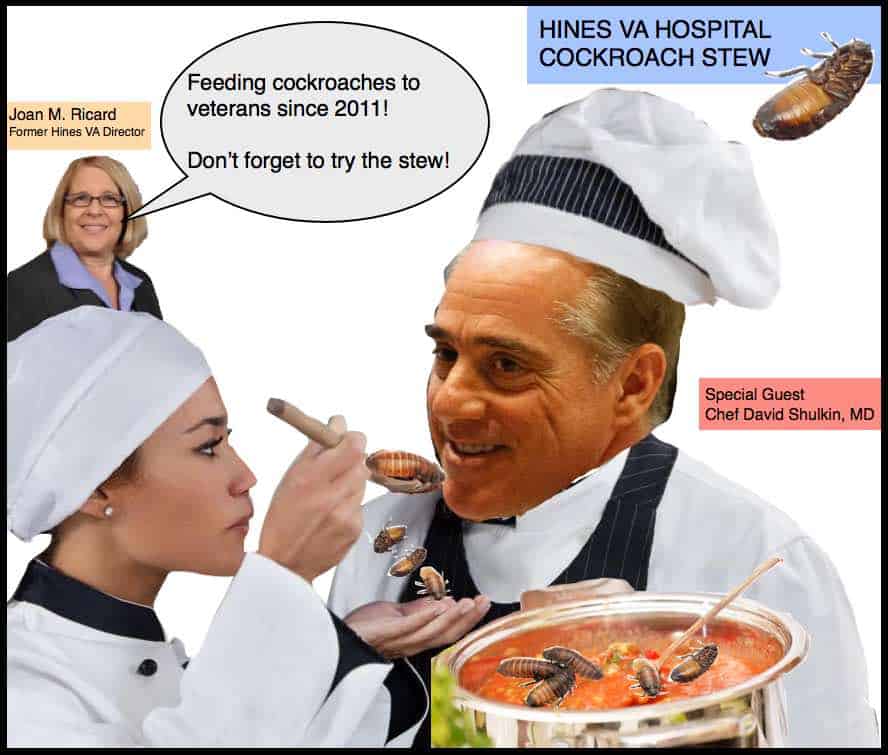 A new VA OIG report released today confirms allegations that Hines VA Hospital knowingly fed cockroaches to veterans in since 2011.
The conditions of the kitchen facility there more closely resembled Joe's Apartment (a dude movie about cockroaches in New York) than a sanitary kitchen befit serving our nation's heroes.
Hungry, anyone?
Cockroach Allegations At Hines VA Hospital
This report was released on the heels of other allegations at Hines VA that the facility feeds veterans raw chicken and expired food. When my buddies write to me complaining about food on deployment, all I say is, "At least you're not eating the food at Hines VA!"
Seriously.
Allegations from lawmakers made on behalf of veterans included:
Cockroaches were persistently present in and around the food service area
Patients were given food trays with cockroaches on them
Leadership knew about the cockroaches but failed to stop the practice
IG confirmed the substance of the allegations including veterans being given food trays with cockroaches on them when delivered from the main kitchen.
Now, I know some of you VA friendly readers out there are probably thinking, "Well, they did not actually feed the cockroaches to veterans; VA merely fed the veterans in the hospital trays with cockroaches in or around the food, knowingly, without addressing the problem for 5 years."
We will have to agree to disagree on that one. Potato – potato.
According to IG, the lack of adequate inspections and failures to follow up were fingered as contributors to the problems.
Curiously, IG also highlights, "The facility did not have a permanent Director which may have contributed to the failure to readily resolve a persistent pest issue."
Does it seem odd that playing musical chairs between bad VA executives is also now used as a scapegoat for serving cockroaches to hospitalized vets?
So, management inconsistencies also contributed to the cockroach infestation. Specifically, 10 different officials have held the directorship role at Hines VA Hospital from March 2011 to September 2016.
That is about it, in a nutshell.
A Slight Inconsistency
However, the finger pointing is not entirely accurate.
Joan Ricard (pictured above) was the permanent director from 2012 to 2014 when she resigned after allegations of wait list corruption surfaced.
RELATED: Hines VA Hospital Director Joan Ricard To Retire
Former Senator Mark Kirk (R-IL) stated, "[Ricard] was by far the most corrupt and incompetent person I've seen in federal service."
Ricard is apparently also bad at cleaning and ordering cans of cheap RAID.
Just prior to her retirement, Ricard said, "The 37 years I've spent in the VA, and particularly my past two years at Hines VA Hospital, have been incredibly rewarding."
Ricard then, according to reports, clamped down on some piping hot cockroach stew after hollering "Bon appetite!" at the top of her lungs when she finished swilling a shocking number of chugs of cheap wine straight from the box.
The reports have not been confirmed but sound amusing.
RELATED: Hines VA Lets Veterans' Corpses Liquefy For Months
Hines VA Hospital Response
In response, Hines VA decided to build a new kitchen at a cost of $1.2 million:
This will address the flooring and ceiling in all food preparation areas, dry storage, and dish room sections. COA 1 additionally includes ongoing pest control and surveillance of the basement and sub-basement. The renovation plan has a period of performance of approximately 270 days, and an award time of an estimated 90 days. This renovation would allow Hines VAH to resume normal food operations more quickly ensuring our mission of meeting Veteran nutrition needs.
Notice the plan did not include any consideration of merely buying cans of RAID. Instead, in exchange for letting vets each cockroaches for years, the facility scores a new kitchen that will probably cost five times more than present estimates.
It's the VA way.
The plan will likely lead to homelessness of numerous cockroaches presently enjoying the warmth and lodging within Hines.
No plan has been put forth to safely move the cockroaches to similar facilities, though one can assume they will be back sooner than later.
Dinner's ready. I have to run.
Source: https://www.va.gov/oig/pubs/VAOIG-16-03302-252.pdf
Disclaimer – The bit about Ricard eating cockroach stew while drinking from a box of wine was satire. Senator Kirk calling her the most corrupt public servant he ever knew was not.